[caption id="StewedCheeseEngineersandtheFanMuseum_img1" align="aligncenter" width="198"]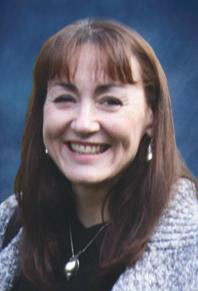 4
[/caption]
[caption id="StewedCheeseEngineersandtheFanMuseum_img2" align="aligncenter" width="1024"]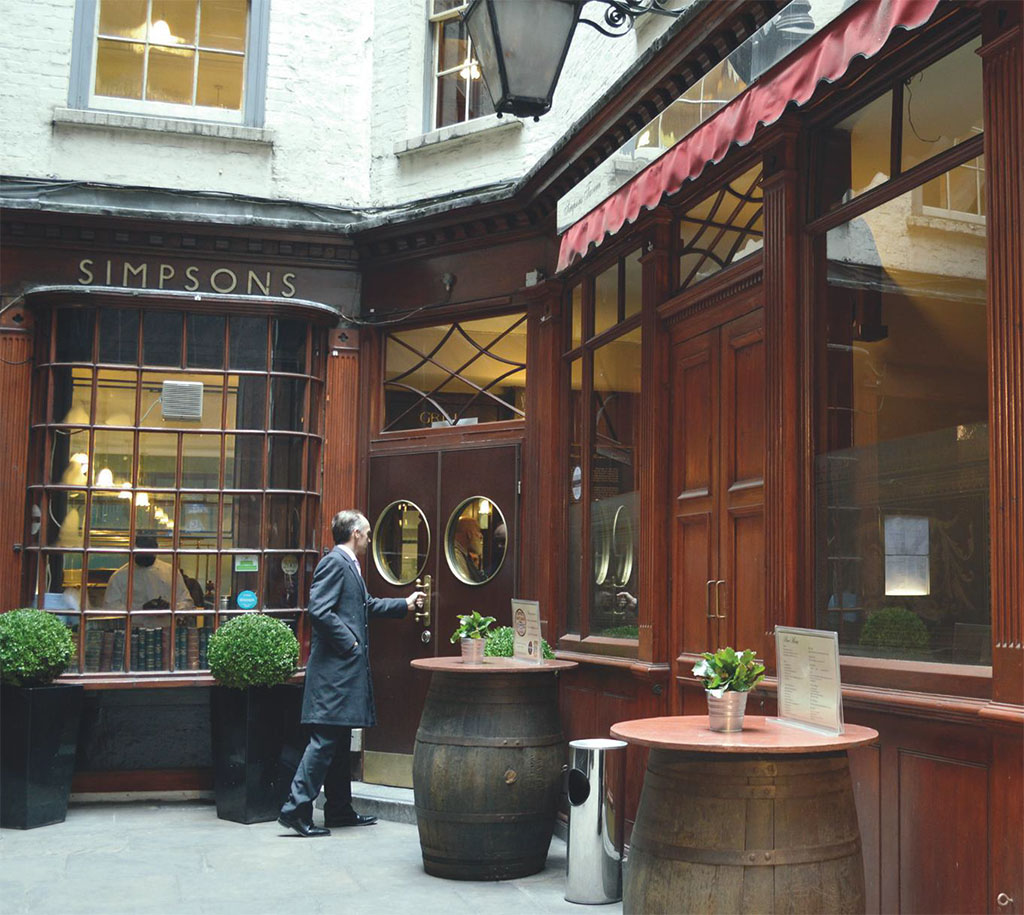 4
A traditional City chop house, Simpson's Tavern has been serving up fare since 1757.
[/caption]
THIS HAS BEEN QUITE A MONTH OF SECRET DISCOVERY. No matter how much London reveals, there's always more to unearth.
Ask anyone the oldest restaurant in London, they'll tell you Rules in Covent Garden, established in 1798. The semantically-minded however, might argue at least one older, possibly two. I met a friend in the warren of medieval-plan alleyways near Mansion House for lunch at Simpsons Tavern, first opened in 1757. Nothing to do with "new kid" Simpsons On The Strand, dating back merely to 1828, this is a traditional City chop house, yet hardly known outside the Square Mile. Old fashioned booths have had their curtains removed, but busy lunchtimes still see folk from nearby banks and institutions sharing tables. Simpson's attracts career waiters, with a friendly rivalry between regulars served by the ladies downstairs and the chaps' chaps on the first floor. Expect British school-dinner fare of inch-plus "Edwardian" pork chops and home-made steak and kidney pie. "Would Sir like a sausage with that..?" is not a euphemism. Simpson's most popular dish never features on the menu, even though they've been serving stewed cheese since they opened. You have to ask for it. Basically Welsh rarebit, this ancient dish consists of a pot of baked cheese sauce to be poured over a slice of toast. Hardly sophisticated, but oddly satisfying and carrying the calories of history in every mustardy mouthful.
Afterwards I went on a pilgrimage, to find a tiny London quirk I had searched for on two previous occasions without success. For many years, no one knew it was there at all, until someone noticed the white plaster blob halfway up a non-descript Victorian building. It was a pair of tiny mice, fighting over a piece of cheese. Stories abound, but no one knows what Victorian plasterer added this little touch of whimsy to an otherwise dull façade. The Philpot Lane Mice have been painted now so they're slightly easier to spot, but will still exercise the skills of the average mouse-detective. The search is part of the tiny rodents' appeal. All I'll say is Philpot Lane is short, and the mice are definitely there.
FORGET MICE, RATS WERE THE ISSUE under the Cabinet War Rooms when they were in use during World War II. Yes, you read that correctly, under. Churchill's famous secret War Rooms at Whitehall housed map rooms, meeting rooms and bedrooms from which Sir Winston ran the war, directing forces and even recording those famous radio broadcasts. What's less well-known is there was a labyrinth of tunnels lying below that, in the sub-basement, stretching as far as Trafalgar Square. This was where the ordinary bunker workers slept and ate. They've largely been bricked up now, but the director of the museum, recognizing a fellow subterranean London fan, invited me to take a look underneath with him.
Cleared after the war they now form a warren of passageways and low-ceilinged, empty rooms, full of ducting, pipes and cables. Painted signs, raised floors and anti-gas-attack rubber seals give clues to the people that once lived there, cheek-by-jowl, bent double, with a single sink and chemical loos that made Churchill's spartan bedroom overhead look like Claridges. Add the rats, constant bright light, noise and a tributary of the river Tyburn trickling underfoot and it's no surprise many doughty wartime workers preferred to take their chances with the bombs on the surface.
[caption id="StewedCheeseEngineersandtheFanMuseum_img3" align="alignleft" width="650"]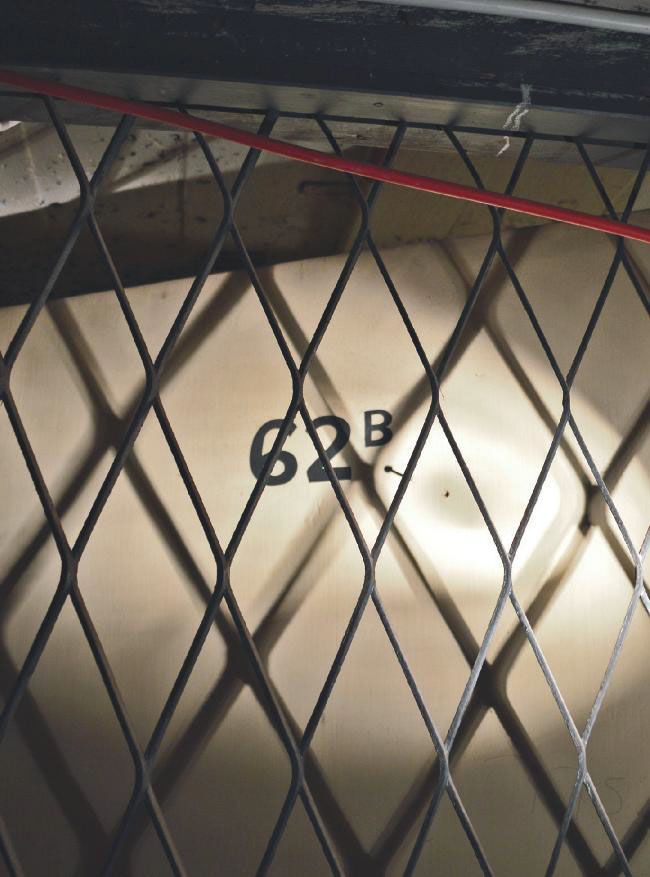 4
[/caption]
For More Information
Simpsons Tavern
www.simpsonstavern.co.uk
Philpot Lane Mice
Philpot Lane
Churchill War Rooms
www.iwm.org.uk/visits/churchill-war-rooms
Kirkaldy Testing Museum
www.testingmuseum.org.uk
Fan Museum Afternoon Tea
www.thefanmuseum.org.uk/orangery
London and UK Taxi Tours
Wolf Hall day trip, beginning in the West End, traveling down into Chelsea, Putney and Hampton Court to discover the intrigues of Henry VIII, Anne Boleyn, Cardinal Wolsey and Thomas Cromwell.
Once at Hampton Court they handed me over to another member of the team, Sandy Rhodes, for a fascinating poke around the palace. I pride myself on a fair smattering of Tudor facts, but there is always more to learn, especially from Londoners who don't just have knowledge, they have the Knowledge.
Next time I'll be finding myself at sixes and sevens, eyeing up 1940s fashion and raising a glass of historical wine with Henry VIII.