Where the Duke of Normandy changed the country forever
S
axon King of England Edward the Confessor had one problem: a vow of celibacy. This may have been great for Edward's soul; he became a saint. It was not so great for his country.
Given the lack of legitimate offspring, on Edward's death in January 1066, all manner of "rightful heirs" surfaced. First out of the gate was Harold Godwinson, England's most powerful nobleman, claiming a deathbed promise of kingship from the Confessor himself. The Saxon royal council, the witan, declared him King Harold.
Furious, the previously named successor, William, Duke of Normandy, began invasion plans. Harold didn't care; he was ready for the French upstart. Then, Harold's brother Tostig declared the crown would look better on his head. Harold was forced to march up to Stamford Bridge to fight the combined forces of Tostig and Harald Hardrada, king of the Vikings, who also fancied a piece of the action.
Bad brother and Viking king were defeated, but now Harold's army was in Yorkshire and William of Normandy's fleet was landing on the south coast. Harold Godwinson had no choice but to get back on the road, while William and his 10,000-strong army sunned themselves on Pevensey beach.
Harold tried to sneak up on the French, but it's hard to smuggle 7,000 exhausted men past alert, fresh scouts. On October 14, 1066, William set out to meet his ambush. The hours that followed changed England's fortunes, geography and even her language.
[caption id="TheBattleofHastingsand1066Country_img1" align="aligncenter" width="900"]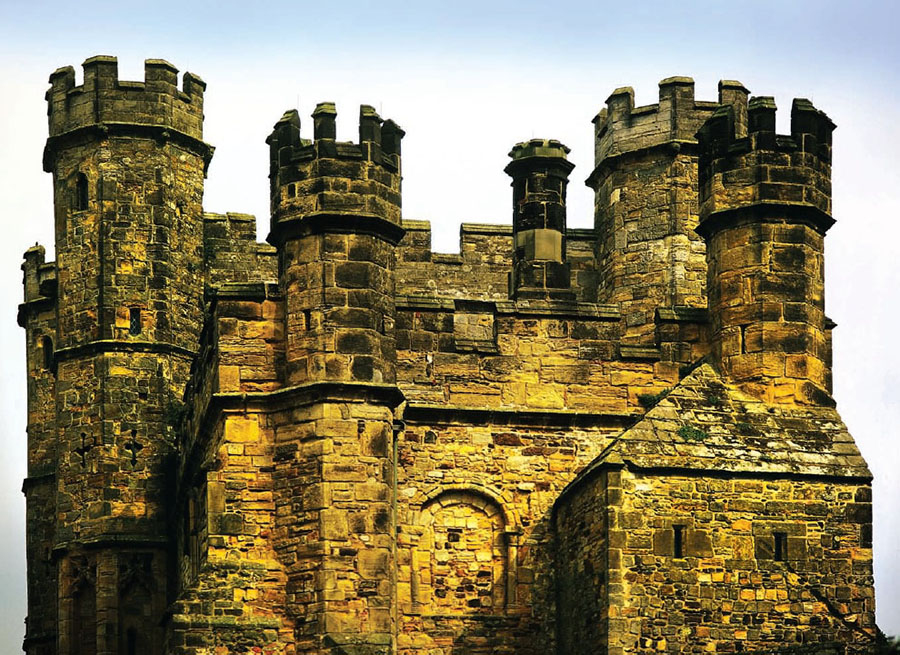 8
The Gatehouse is the only structure of William the Conqueror's Battle Abbey to remain standing, but it certainly conveys the institution's power.
[/caption]
The story of the Battle of Hastings is depicted in a 100-yard long, 20-inch high embroidered cloth that's been living in the western French city of Bayeux for the past 900 years, a victor's tale, but the best we have. It tells us how Harold placed his men on a ridge a few miles from the fishing town of Hastings. After unsuccessfully trying to break the English defenses, William pretended to run away. The "victorious" English chased the fleeing French, who suddenly turned around and fought back. The English were routed. Harold was slain, famously depicted trying to pull the fatal arrow from his eye.
The only physical relic from that fateful clash is a single axe head found on the battlefield, but 950 years of stinging defeat has been indelibly etched in English memory. Each October the town is once again overrun with marauding Saxons and Normans in a massive re-enactment of the most famous battle in English history.
Commemoration, however, began that very day. Battle Abbey was constructed by William in penance for the bloodshed. Its high altar, at the specific instruction of the new king, sits on the spot where the old king fell. Thanks to the dissolution of English monasteries in the 16th century, only the Gatehouse is intact, but that in itself is as grand as most country mansions.
Today, the small town of Battle is a delightful hotchpotch of medieval, Tudor, Georgian and Victorian sophistication. The High Street, full of craft stores, tea rooms and local shops, runs from the 12th-century church of St. Mary the Virgin, nestled in the shadow of the monastic walls, passes the imposing Abbey gatehouse, up to the old Almonry and Battle's Museum of Local History. There you can see that single axe head, various versions of the Bayeux Tapestry and a 200-year-old "'Guy" still paraded at the town's annual Bonfire celebrations. Battle became an important gunpowder manufacturing base, widely believed to be the supplier of ordnance for Guy Fawkes's ill-fated attempt to blow up the Houses of Parliament in 1605.
[caption id="" align="alignnone" width="885"]

8
Beginning life as an Augustinian monastery, Michelham Priory has been an elegant residence since the English Reformation of King Henry VIII.[/caption]
Nearby Michelham Priory dates to 1229, founded by Augustinian "Black Canons." They were kicked out by Henry VIII during the Reformation, and Michelham became an elegant Tudor gentleman's residence. Today its honey-mellow walls, flanked by majestic cedar trees and solid gatehouse, need several hours to enjoy properly. With a working forge, great barn, dovecote, physic garden and medieval stew pond, there's much to see. Leave time to experience the 16th-century water mill grinding flour, and in the house itself, look out for the dangling legs of the unfortunate ATS (Auxiliary Territorial Service) girl, hiding in a secret passage over the massive fireplace to eavesdrop on World War II Canadian officers. The floor of the ancient hide gave way; our plucky prankster fell through the hole and had to be rescued by the very men she was spying on.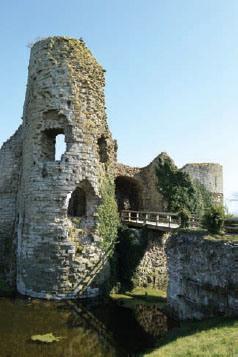 8
Back at Pevensey, where Duke William landed, fortunes have waxed and waned, pretty much literally with the tide. Also known as England's Achilles heel, Pevensey had always been a weak spot. The Romans had built a great walled fort there to protect their prize, and after the Norman Conquest, a moated castle was also erected inside the walls. The castle was most recently used in World War II, when the Canadian army was garrisoned there, building gun mounts disguised as Norman turrets. You can walk from the Pevensey side of the castle to next-door Westham via a footpath through the castle walls, or take a turn around the perimeter for a Norman-eye view.
Thanks to the castle's defenses, Pevensey prospered, joining the powerful medieval Cinq Ports business confederation, which explains the size of St. Nicholas church—seemingly far too big and grand for today's sleepy village. Celebrating its 800th birthday this year, the church, with its simple, "inverted ship's hull" roof, is an important example of the Early English style. As the coastline receded (the sea is now a mile or so away), Pevensey's fortunes wavered, but it still held a charter and even its own mint. There's an example of a Pevensey Penny in the tiny Court House Museum and Gaol, packed with a history of its own. Parts of this extraordinary half-timbered building date to the 13th century. It still boasts a dock, judge's bench, seats for the clerk, jury and public, a 200-year-old Beadle's uniform that Mr. Bumble would have been proud of, and two chilly cells. In a macabre twist, the prison beds were lined with zinc during World War II for possible use as a mortuary. Happily, they were never needed.
Back in 2012, taking the children to see "where Mummy and Daddy stayed when they were young," Vicky Manners and Peter Lowton realized the 17th-century hotel nestling in the shadow of Pevensey's castle walls which they had enjoyed so much in their youth was derelict and up for sale, a victim of neglect, vandals and metal thieves. On impulse they bought the casualty and, after three years of back-breaking work, the Priory Court Hotel is once again open for business and afternoon tea. It comes highly recommended.
If you are feeling suitably refreshed after your cuppa, you can follow the Conqueror's footsteps on the 31-mile 1066 Walk across the Pevensey marshes to Battle and on to Rye. On a sunny day, it can't be beaten. In wet weather you'll need very sturdy boots, and you might be better off starting further in where the path reaches higher ground. Even a short burst of the walk will conjure visions of chain mail and helmets, axes and arrows, so join the trail for a few steps at least.
[caption id="TheBattleofHastingsand1066Country_img4" align="aligncenter" width="900"]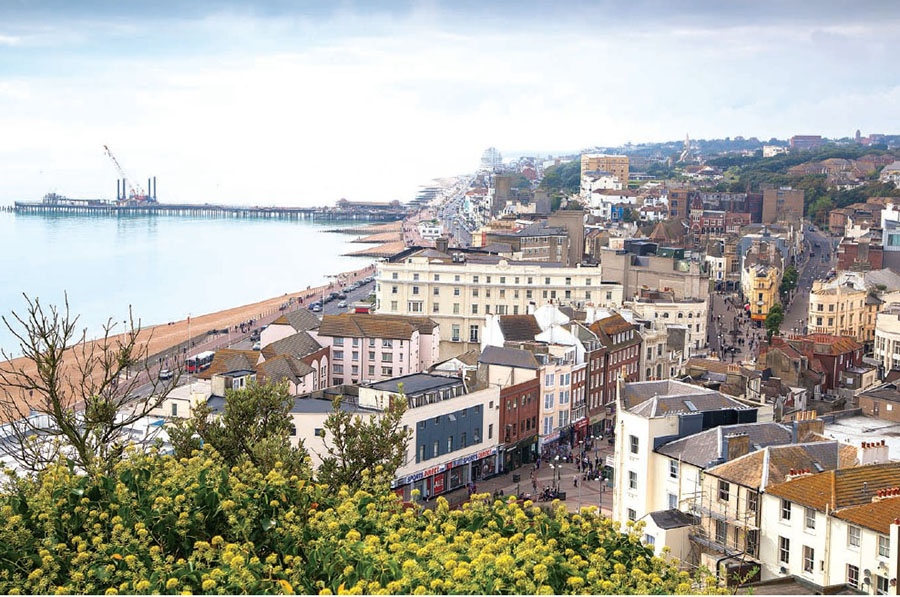 8
Seaside Hastings straddles two hills, while on the strand, the black net shops dry the fishing nets of Europe's largest beach-launched fishing fleet.
[/caption]
Of course, 1066 is known across the world as the Battle of Hastings, not Pevensey. Hastings, a few miles east, is reached via the Edwardian elegance of Bexhill on Sea, birthplace of British motor racing and home of the famous art deco De La Warr Pavilion. Bexhill's excellent seafront, studded with beach huts and old-fashioned wind shelters, stretches all the way to the quiet tranquility of Cooden Beach. Modern Hastings is flanked by bohemian St. Leonards and Old Town, built across and snuggling between two hills. The new King William built his first castle here. The ruins are reachable by one of two Victorian funicular railways, East and West Lift.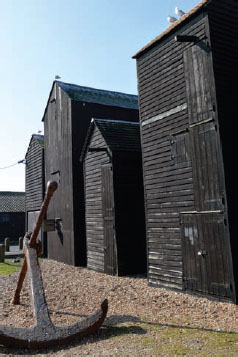 8
 Old Town is an essential visit. Hastings contains Europe's largest beach-launched fishing fleet—and an early morning walk through the net shops (curious tall, black drying sheds), watching the boats being brought up the beach by the Boys Ashore (who receive a share of the catch for their efforts that they then sell at excellent prices) is truly marvelous. Enjoy fish and chips with the fishermen at one of many little caffs on the Stade, and keep an eye out for one or two of the brave little boats used in the famous Dunkirk Evacuation of 1940.
Hastings has a darker side. While ships were welcomed into port at White Rock, further east at Rock-a-Nore (Black Rock), wreckers lured sailors to their doom. Smuggling was a serious business, facilitated by the network of twittens—narrow alleys criss-crossing the entire Old Town and still worth exploring today. Wander the glorious jumble of ancient houses, craft shops and inns and buy a bun at Judges Bakery; you won't regret it.
Hastings has many small museums, including ones dedicated to shipwrecks, but my favorite is the secretive Flower Makers Museum. A still-thriving business, the workshop uses century-old tools and fabrics dating back to the 1930s. The store at the front overflows with greenery and artificial flowers of all varieties created for the West End and Hollywood movies.
[caption id="TheBattleofHastingsand1066Country_img6" align="aligncenter" width="431"]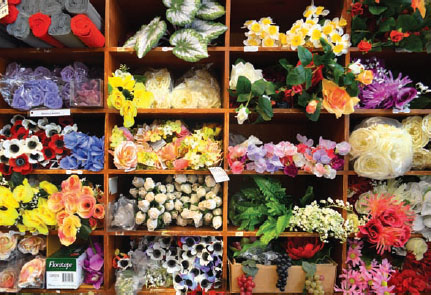 8
The Flower Makers Museum still makes props for theater and film.
[/caption]
The original Hastings Pier was built in 1869, but fires, storms and fashion all took their toll, and after yet another devastating fire in 2010, the community took over. Six years of hard work, compulsory purchase and fundraising reach their zenith this year as the restored Hastings pier reopens to the public.
The joy of 1066 Country is that it embraces the very best of all kinds of England. From coastal walks to country cottages, ancient castles to boho craft shops, historic towns to kiss-me-quick seaside fun, it's all here—and just a train ride from London.

GETTING THERE
All the towns mentioned in this feature are easily reachable by rail. The nearest station to Michelham Priory is Polegate.
CONTACTS:
1066 Country: 
www.visit1066country.com
Battle Abbey: 
http://www.english-heritage.org.uk/visit/places/1066-battle-of-hastings-abbey-and-battlefield/
Battle Museum of Local History: 
www.battlelocalhistory.com/battle-museum
Michelham Priory: 
sussexpast.co.uk/properties-to-discover/michelham-priory
Pevensey Castle: 
www.english-heritage.org.uk/visit/places/pevensey-castle
Old Court House Museum and Gaol: 
www.pevenseyvisit.com
1066 Walk: 
www.visit1066country.com/things-to-do/activities/walking
Hastings Pier: 
www.hpcharity.co.uk
WHERE TO STAY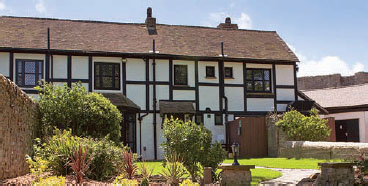 8
Priory Court Hotel
, Castle Road, Pevensey (Boutique Hotel)
Cooden Beach Hotel, Cooden Sea Road, Bexhill on Sea, (Mid-range hotel)
The Laindons, 23, High Street, Hastings, (B&B)

WHERE TO EAT
Battle Deli and Coffee Shop, High Street, Battle
Judges Bakery, 51 High Street, Hastings
Land of Green Ginger, 45 High Street Hastings East Sussex