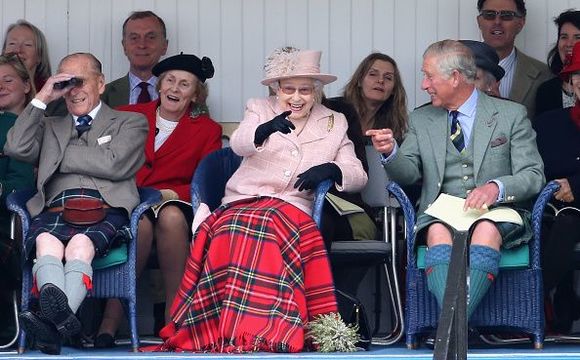 The Royal Family's love for Scotland is very well documented
Braemar, located about 58 miles west of Aberdeen in the Scottish Highlands, is the host site of the Highland Games, an annual celebration of Scottish heritage and culture that takes place on the first Saturday in September.
This iteration of the Highland Games includes piping, Highland dancing, hammer tossing, and a tug of war. Queen Elizabeth herself is the patron of the gathering.
Read more: The 7 strangest rules the Royal Family must follow
This incredible footage shows the Royal Family attending the games between the years 1970-1979. Traditional Scottish dress is in full show and Queen Elizabeth, along with Prince Philip can be seen meeting various dignitaries.
Royal trumpeters can be seen giving a Royal salute as her Majesty's car pulls up to the games.
Have a look at the footage below, courtesy of British Pathe
Read more: Prince Harry speaks out