Dating back to the early 1700s Sian Ellis takes a guided tour through the atmospheric Baroque mansion and explores its "heart-tugging progress from luxury to the faded glory."
I feel I'm being watched: quietly, distantly, calmly, without judgment or suggestion of reaction. Looming heads of prize long-horn cattle stare from the walls of the twilit Entrance Hall; in the Saloon, golden eagles and owls, foxes and hares pause forever, breaths held. A stair creaks. Clocks tick-tock. A glitter of dust twirls silently in a shaft of sunlight that has stolen through the window.
If the obsession to collect things comes from an urge to possess and control at least some small part of life and spring it free from time, then the crazy clutter of stuffed animals, birds, fossils, minerals, paintings and toys amassed by successive baronets at Calke Abbey takes the prize. Generations of the Harpur Crewe family, owning the estate from 1622 to 1985, squirreled away their lives here in pursuit of idiosyncratic hobbies and solitude.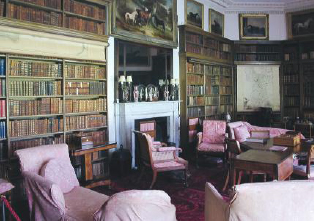 5
"They were hoarders, they didn't throw anything away," volunteer guide Ann Potterton breaks in on my reverie. But as time in the guise of the 20th century moved on, the Harpur Crewes and their collections in Calke Abbey, hidden within an ancient park at Ticknall, Derbyshire, fell out of step with the modern world.
Today's baroque mansion was completed for Sir John Harpur in 1704 and the family name changed to Crewe and then Harpur Crewe. Wealth, accumulated through clever marriages and the proceeds of land ownership, saw them become "the best-landed family of any commoners in this or any of the neighboring counties" according to one 18th-century historian.
Unfortunately, by the time the shy bachelor Charles Harpur Crewe died suddenly in 1981 while setting mole-traps in the park, the house may have been bursting with more than 10,000 collected objects, but the cash flow was dwindling. With no arrangements to protect the estate from death duties, his younger brother Henry faced a tax bill of £8 million, which soon began to attract interest charges of £1,500 a day. Henry bravely sought to save centuries of his family's heritage from being dismantled and, after much wrangling, a deal was struck with the Treasury and the National Trust took over.
Instead of returning the run-down house to some golden heyday from the past, the National Trust, recognizing the value of "shabby chic" long before the term was invented, took the controversial decision to repair infrastructure where necessary, but otherwise to preserve Calke Abbey as found: peeling paint-work, fraying carpets, overgrown courtyard and all. The "un-stately stately home" was not only a testament to an eccentric titled family but also a paradigm of the decline of so many country houses over the 20th century.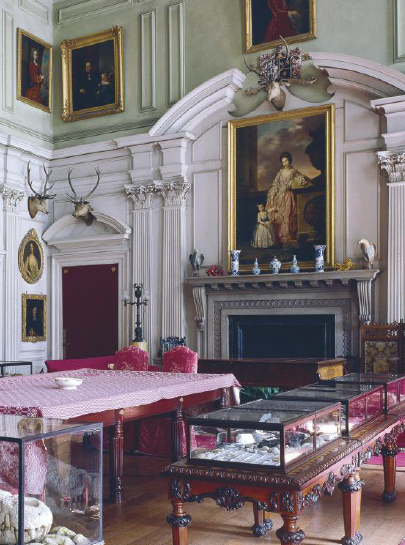 5
Already from the 1870s, agricultural depression had badly hit the wealth of landed estates countrywide. Death duties, introduced in 1894, rose so high that many had to be broken up or sold. During World War II, nearly 2,000 country houses were requisitioned—Calke Abbey became a billet for army officers and a home for young evacuees—and many never fully recovered. It has been estimated that over the course of 100 years, 4,000 country houses vanished.
In order to revive them, stately homes the length and breadth of the country brushed up their acts and opened their doors to the paying public; the National Trust opened Calke Abbey, cobwebs and all, in 1989.
Touring the rooms at Calke, you see there's a slow, heart-tugging progress from luxury to faded glory and abandonment. In the smart Dining Room, decorated with inset paintings in the Antique style and with the table set for dessert, another volunteer guide points out the tea caddies that were kept locked to prevent pilfering by servants, and how a chamber pot was tucked in the end of the cabinet for gentlemen to relieve them-selves after dinner (the women, despatched to the gold-leaf-wallpapered Drawing Room, presumably crossed their legs). The cozy Breakfast Room, grand two-story Saloon and plush Library are pictures of cultured living.
"There's a slow, heart-tugging progress from luxury to faded glory"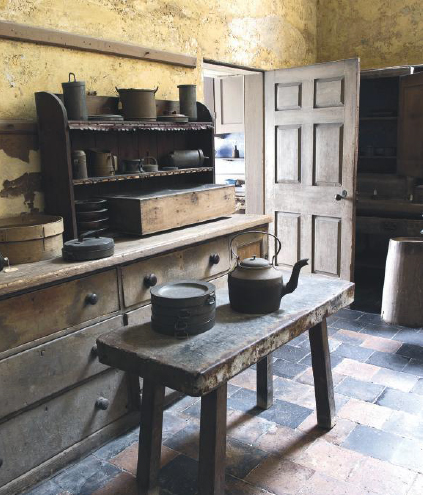 5
Then the Yellow Room, once the best bed-chamber, becomes a startling step into a storeroom of discarded junk: as day-to-day life shrank to Calke's main rooms, abandoned areas mushroomed (possibly literally). Sir Vauncey Harpur Crewe's bedroom, its grubby blue Victorian wallpaper, and bed scattered with stags' heads, its floor piled with old doll's houses and childhood toys, suggests a room of memories shut away to molder.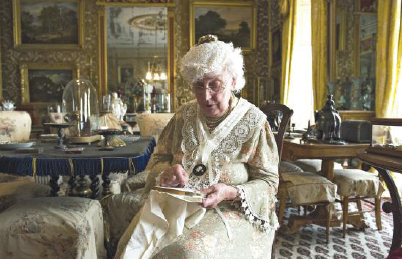 5
"I imagine Sir Vauncey once arranging all the shelves with endless bits and pieces, and putting up his hunting trophies. I think this room was his escape," says volunteer guide Fiona Buxton.
"There was a note found in the drawer saying, 'I dusted this out in 1924 and it won't need dusting for another three years'." All of Calke's guides (they're stationed in each room and some have worked here for more than a decade), have interesting tales and a genuine feeling for the residents that left their characters around the house.
Let's begin with Sir Henry Harpur Crewe, the 7th Baronet (1763–1819), who was also known as the "isolated baronet" for his withdrawal from society: a pastel of him in the Drawing Room shows a rather shy youth. He compounded the social "disgrace" of refusing to hob knob by scandalously marrying a lady's maid, Nanette Hawkins. Yet Sir Henry was a man of "superior understanding and cultivated mind" as revealed by the library he created at Calke in 1805.
Henry's son, Sir George, 8th Baronet (1795–1844), reformed the management of the estate (maybe the fresh genes of a lady's maid had been beneficial). But symptoms of congenital eccentricity surfaced again in his son, Sir John, 9th Baronet (1824–86)—it's his collection of prize long-horn cattle that greeted me in the Entrance Hall. Much "averse to a public life," Sir John devoted himself to matters agricultural, and filling the Saloon with cases of stuffed birds and minerals in the style of a natural history museum.
His son, Sir Vauncey, 10th Baronet (1846–1924), took social aloofness and the Victorian fashion for collecting stuffed birds and animals to new levels of obsession, hiding in Calke woods with the gamekeeper to avoid unwanted visitors and at his happiest ordering his glass cases of specimens—on which he spent substantial sums of money—in the Bird Lobby or Saloon.
Completing my tour via the servants' tunnel and emerging, blinking, into daylight with the pleasure grounds, garden and deer park still to explore, I reflect on the magic and madness of Calke Abbey: its disconnection with the outside world as its owners indulged their hobbies and personalities.
While those many abandoned rooms tell a melancholy tale of life spiraling out of control, it's somehow a friendly place, at ease with itself and the irrepressible eccentricity of its "smart" rooms. Peace prevails in the inexorable tick-tock of the clocks, and all those curious birds and animals are unmoved by visitor comings and goings.
UN-STATELY VlSITING
Calke Abbey, Ticknall, Derby, is in the care of the National Trust. For opening times and events, visit www.nationaltrust.org.uk/calke-abbey
By road: you'll find the estate at Ticknall on the A514 between Swadlincote and Melbourne. From central London, it's circa 120 miles/2.5 hours. Take the M1, leaving at junction 22 for the A511, then B5006 and A514.
By rail: London St. Pancras to Derby takes about 90 minutes, and then it's nine miles by taxi. London St. Pancras to Burton-on-Trent is just under 2 hours, and then 10 miles by taxi.
* Originally published in July 2016.