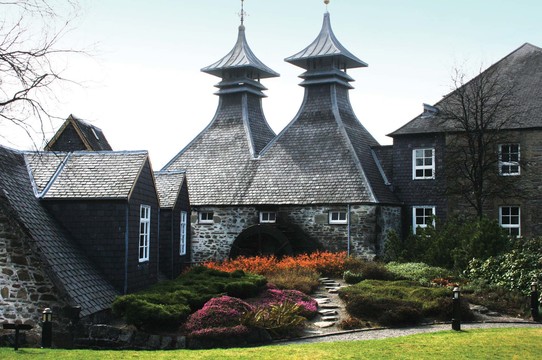 Do you have a favorite place in the United Kingdom? For our expert, Dana Huntley, a travel writer for over 40 years, picking a favoirite is tricky.
During almost 40 years of regular travels throughout England, Wales, and Scotland, understandably, you rack up a quiver of experiences and memories. I am often asked what my "favorite" of this and that might be. It is almost always an impossible query to give a straight answer. Every corner of Britain has scenic charms and a fascinating social history of its own—many rarely explored by American visitors. Still, on reflection, it's also impossible not to have some memories and suggestions to pass along to British Heritage Travel readers planning your own list of travel adventures.
Of course, London is a marvel, a world capital like none other. The theaters of the West End have bountifully given me scores of memories—including Yul Bryner's last production of The King and I, Nigel Hawthorne as C.S. Lewis in Shadowlands and Derek Jacobi in Breaking the Code—and too many more to recount. In every village of central London, I've a favorite pub. But I am most at home in the neighborhood of lower Bloomsbury and Covent Garden—a pint or two at The Cross Keys and pappadoms and Rogan gosh around the corner at The Punjab on Neal Street. London's museums and monuments, markets, and memories are unmatchable. If anything in this world can be counted as infinite in scope, it is London (and I'm confident our Sandra Lawrence would second the motion).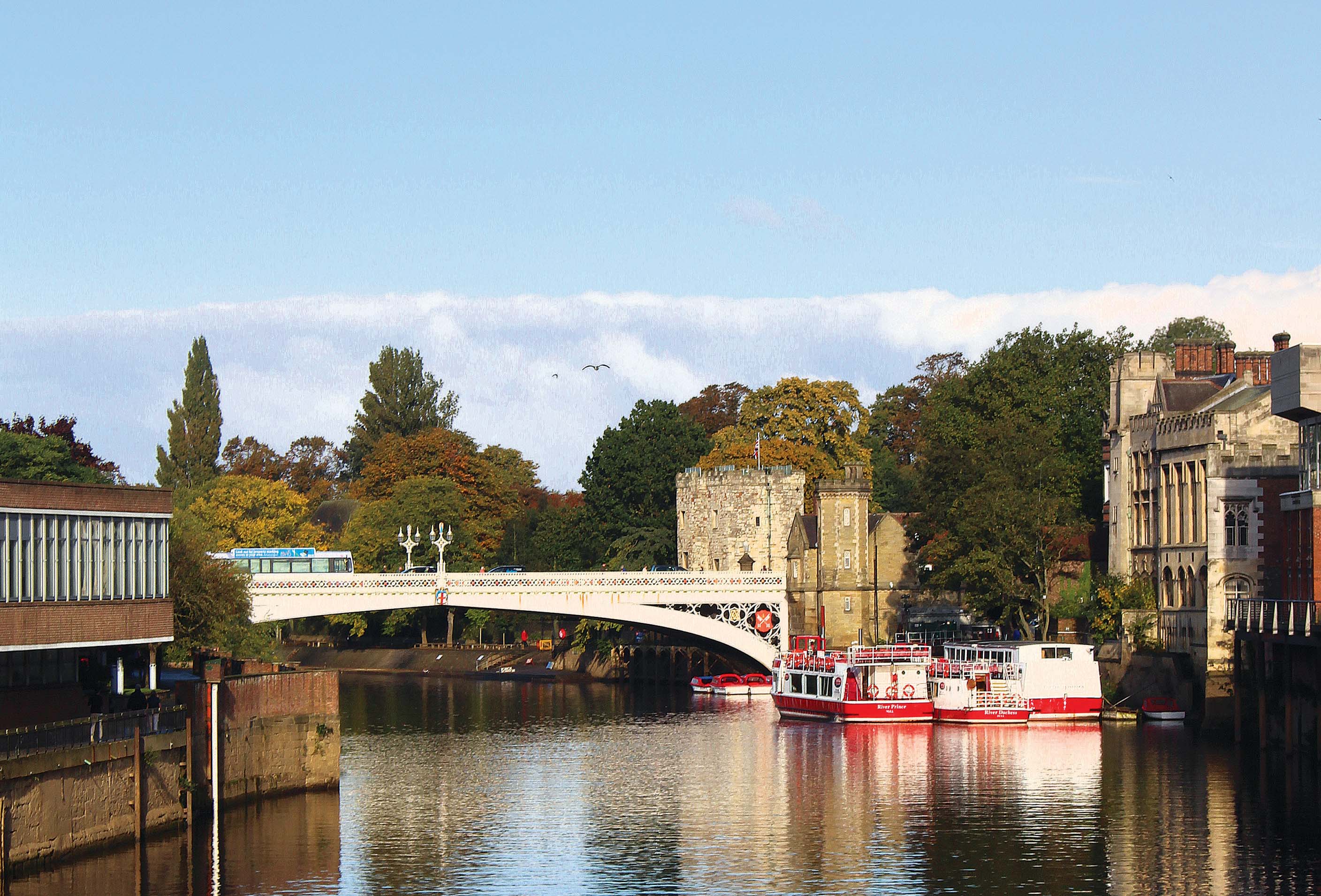 3
Alas, among my greatest peeves is those who spend a week in London and return homes assuming that they have seen Britain. Actually, if there were a single place I would visit as representative of this extraordinary isle, it would be York. Within York's medieval city walls lies the full microcosm of British history. Romans and Vikings, medieval warriors, Georgian magnates, and Victorian entrepreneurs are all in brilliant evidence in a pedestrian-friendly precinct in sight of magnificent York Minster. Northern England's ecclesiastical and political capital for centuries has it all—with world-class museums and a deserved reputation for hospitality.
American visitors tend to understandably bypass Britain's big industrial cities. More than the villages, market towns, and provincial cities, big-league urban areas share a cosmopolitan culture with more hassle and less local character. If there's an exception in Britain, though, my vote is Liverpool. Local character, Liverpudlians (or Scousers) have in spades. The vast Albert Dock complex blends shops and restaurants with the Merseyside Maritime Museum and the International Slavery Museum—and The Beatles Story. Famed since the '60s, the Cavern Quarter retains a vibrant music scene today, at the tourist-favorite Cavern Club and a dozen surrounding venues. 
Britain's national life and essence, however, are still best found in its villages and small market towns, where the rhythms and relationships of life are least changed by the tumults of technology and globalization—where community life still exists in fetes on the green and the local pub is the neighborhood living room.
Among my favorite less-traveled areas of the country, the coal valleys of South Wales stand out. Fanning out to the north of Cardiff, this is the world of How Green Was My Valley. Lining the dozen narrow valleys, most famously the Rhondda, terraced houses climbed the hillsides and there was a colliery within walking distance of everyone. The pits have been closed for nearly 40 years now, and the valleys much greener than they were. There is still hard-scrabble poverty, but the people are warm and welcoming, and the industrial and social heritage very much alive—including in the music. 
To our island's northern end, that warmth and welcome is found in the wild romanticism of Aberdeenshire. The large county north and west of Aberdeen hugs the North Sea coast, with fishing villages pivoting on Fraserburgh, home to one of the largest commercial fishing fleets in Britain. Inland, fertile rolling farmland makes this Scotland's breadbasket—for porridge oats and the barley that's malted into beer and fuels the region's whiskey distilleries. 
Of the provincial medieval cathedral cities, perhaps my favorite is Salisbury. The cathedral itself boasts England's largest cathedral close and tallest spire (at 404'). Its uniformity of architecture stems from its relatively rapid construction in the 1200s when Bishop Poore relocated the cathedral from hilltop Old Sarum down into the river valley. The central city we see today grew up around it—with market squares, coaching inns and pubs—and plenty of preserved green space and water meadows. 
Not far from Salisbury sits Stonehenge, one of the great archaeological mysteries. Of course, there are hundreds of henges and Roman ruins to keep archaeologists intrigued. For sheer impressiveness and range of interest, I vote for Hadrian's Wall. Forts and garrisons like Housesteads and Vindolanda and 73 miles of hand-built 2nd-century Roman fortification stretch across some of Britain's toughest terrain. I would head for Haltwhistle, roughly in the middle, and the geographic center of Great Britain, as a great base to explore the Wall.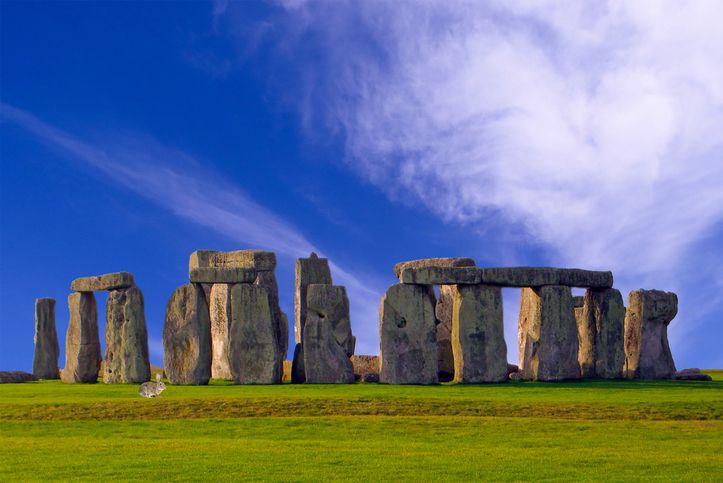 3
Fancy a more active but gentle adventure? Take a "Broads cruiser" on the Norfolk Broads of northeastern East Anglia. A network of some 300 miles of six interconnected navigable rivers and shallow "broads" allows for gentle travel at 4-6 mph for a few days or a fortnight, with ducks and coots swimming along in the imperceptible wake, mooring up at Norman villages and country pubs along the way.
Castles and cathedrals, stately homes and gardens: Of these, I have too many favorites to narrow down the list. Of course, you are probably compiling your own.