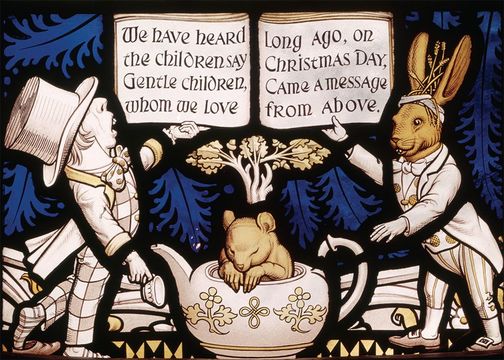 The true history of Lewis Carroll's Alice in Wonderland, the life of Alice Liddell, and what remains in real life of these fantastical tales.
Since the fictional Alice roams through subterranean wonders, Dodgson called his tale Alice in Wonderland when he published it under his pen name Lewis Carroll. But the real Alice lived her life in an above-ground wonderland, almost as amazing and often surprisingly like the world of the rabbit hole. Much of that real-world wonderland remains, not flashing neon signs to lure visitors, but easy to find and full of memories of Alice Liddell and the man who gave her fictional life.
Alice was the daughter of Henry Liddell, the Dean of Christ Church, Oxford, where Charles Dodgson lectured in mathematics. With Sir Christopher Wren's lantern-shaped Tom Tower crowning the gatehouse and its spacious Great Quadrangle, Christ Church is an architectural jewel, the most magnificent of the Oxford colleges and unique in that its chapel is also the city's cathedral.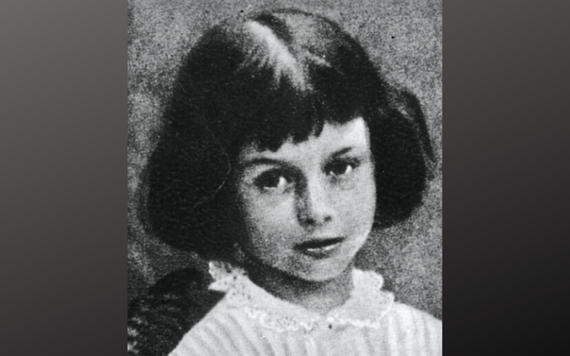 4
Alice was three when her father became dean and moved his family from smoggy London to his splendidly refurbished deanery. Later in life, Alice recalled the lions he had carved in a corridor. When she and her sisters passed them on their way to bed, she said, "We just knew…they got down from their pedestals and ran after us."
Lions don't appear in Alice in Wonderland, but Christ Church harbors many other denizens of the novel. In the Great Hall, built by Cardinal Wolsey in 1529, the brass firedogs look amazingly like the long-necked Alice telescoping upward in John Tenniel's original drawings for the book.
Above the fireplace, stained-glass windows portray some of the creatures of Wonderland. One pane shows Alice with streams of blonde hair as she is shown in the book, and the real Alice Liddell, with short dark hair fringing her forehead. Another pane shows Charles Dodgson and the Dodo—a fictional counterpart he chose because his habitual stammer made him pronounce his name as" Do-Do-Dodgson."
There's also a portrait of Alice's father, thought to be the original White Rabbit. One explanation is that as head of both the college and the cathedral he was a busy man, always in a hurry and often late, so he resembled the White Rabbit hastening to meet the Queen. Another explanation is that he frequently left his place at High Table by a small private door known to the rest of the college as the rabbit hole.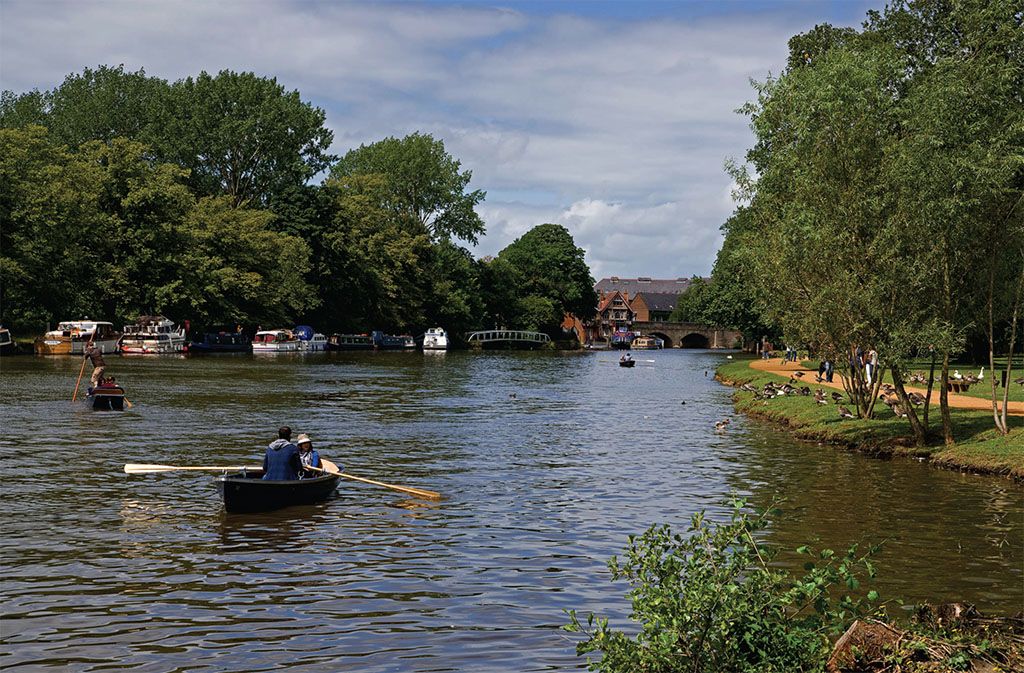 4
Other characters in the novel had real-life origins. Boating-trip companions Canon Robinson Duckworth and Alice's sisters, Lorina and Edith, appear as the Duck, the Lory—a sort of parrot—and the Eaglet respectively. But who was the Cheshire Cat, who faded away leaving behind only its toothy grin? Theories abound. One claims that Cheshire pubs often had smiling cats on their signs, which is certainly true nowadays as Cheshire people are proud of their county's appearance in the famous novel.
More likely, scholars suggest, the cat represents Dean Stanley, a member of a prestigious Cheshire family and an Oxford clergyman skilled in pushing through ecclesiastical reforms. He prided himself on seeing both sides of an argument—a quality satirized in the Cheshire Cat's answer when Alice asks which way to go: "That depends a good deal on where you want to get to."
A further explanation of the cat's evanescence may lie in Charles Dodgson's hobby. He was one of England's greatest 19th-century photographers. Alice recalled watching him develop plates in his darkroom. "What could be more thrilling than to see the negative gradually take shape?" she asked in her memoir. Maybe Dodgson, who was born in Cheshire, wanted to remind Alice that he was the cat who could produce this exciting phenomenon.
Dodgson had met Alice as she and her sisters were playing in the deanery garden when he went to photograph it. This was the first of many pictures he took of Alice, a photogenic child with a pretty habit, rather like Princess Diana's, of tipping her chin down and looking at the camera from under her brows. Similarly, the trip on the river was only one of many. As Alice later recalled, "When we went on the river for the afternoon with Mr. Dodgson, he always brought out with him a basket full of cakes, and a kettle which we used to boil under a haycock. On rarer occasions, we went out for the whole day…and took a larger basket with luncheon—cold chicken and salad and all sorts of good things."
While dodos are long gone (though there's a skeleton of one in Oxford's Museum of Natural History), and White Rabbits with waistcoats are unlikely to appear, a boating trip with a picnic is easy to reproduce at Oxford. Dodgson rented boats from Salter's near Folly Bridge, a firm that remains in business. From there the river traverses the locks that channel it through Oxford, and then on through willow-fringed fields to Binsey—home of the Treacle Well in the dormouse's story. It is in St. Margaret's churchyard. Farther on lies Godstow, where there's a charming weir and the Trout Inn, as popular in Alice's day as it is in ours.
Apart from river trips, Alice's other summer diversion was visits to Llandudno in North Wales. The town was then new, but already known as the Queen of Welsh Resorts. It had been planned by the landowner, Lord Mostyn, for visitors who wanted more elegance than other seaside towns could provide. The Liddells first stayed there at Tudno Villa on the North Parade in 1861. The census taken while they were there records that they had with them four servants and the girls' governess. This number of servants suggests the lavish style of their lives.
mong their guests in Oxford was Queen Victoria, whose sons, the Prince of Wales and Prince Leopold, studied at Christ Church. Other visiting dignitaries included Prime Ministers William Gladstone and Lord Salisbury.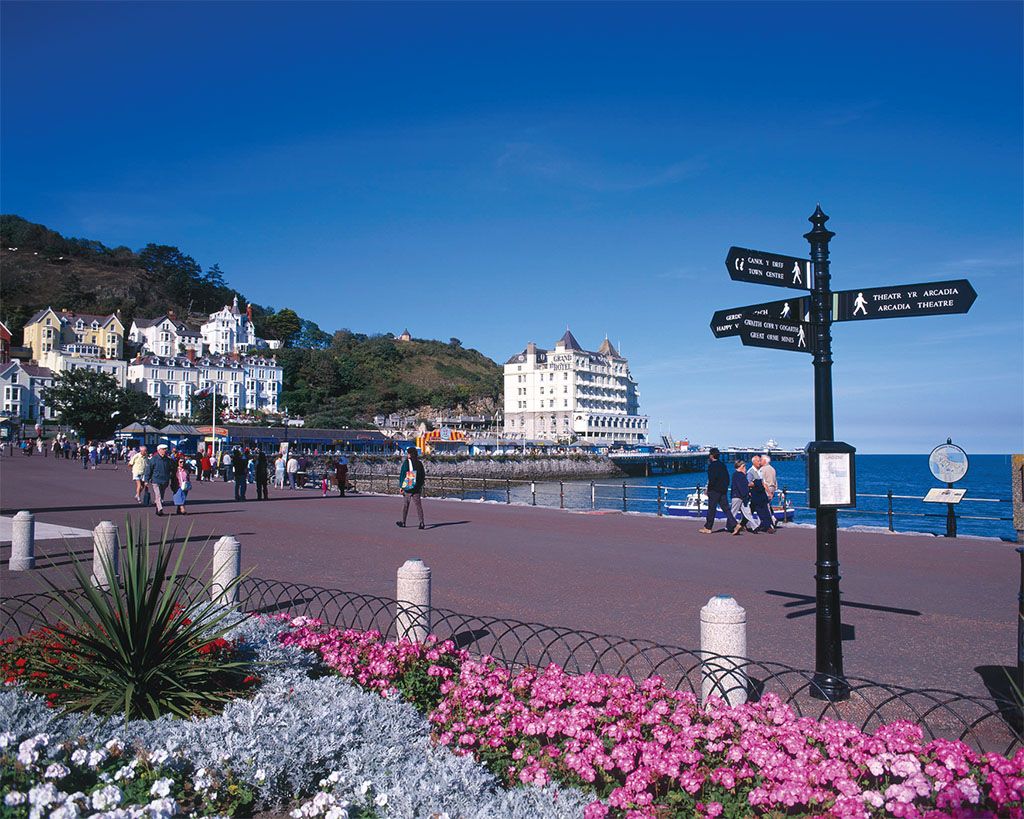 4
With such company and a growing family, the Liddells decided to build a summer home in Llandudno. They chose a site on the quiet West Beach, a small bay beneath a cliff called the Great Orme, and built an ornately pinnacled mansion named Penmorfa. Alice spent her days there sketching or walking with her father and sisters. After dinner, family and guests assembled to view the dramatic sunsets over the Conwy estuary—the best sunsets in Britain thought poet Matthew Arnold, who visited them there.
Today, visitors to Llandudno can see the same lovely views and walk the same paths over the Great Orme. Penmorfa no longer remains, though Tudno Villa is now the charming St. Tudno Hotel. Llandudno stays true to its Victorian origin because the Mostyn Estate does not permit tatty amusement arcades or tall buildings that would spoil the views of Snowdonia. So, the town thrives as a shopping center for people from neighboring villages and a pleasant resort for visitors who like its ocean and mountain views.
Charles Dodgson never visited Llandudno. He spent his holidays with his sisters in Guildford, perhaps recalling their earliest days in Daresbury, Cheshire, where their father was vicar of All Saints Church. The 12th-century church retains a 16th-century tower, though much of it dates from later. Chief among these additions is the Lewis Carroll Memorial Window.
It commemorates the 100th anniversary of the author's birth, with a Nativity scene bordered by characters from Alice in Wonderland, including one showing a sweetly somnolent dormouse being stashed in a teapot. Fittingly, the window with the dedication to Charles Dodgson has the smiling White Rabbit, who led Alice into Wonderland, and The Dodo, also smiling, who recorded her adventures there.
Down the Rabbit Hole
Christ Church is on St. Aldates, which runs south from Carfax, the crossroads in the center of Oxford. Parts of the college, including the Great Hall, are open to visitors Monday-Saturday 9 a.m.–5:30 p.m., and Sunday 2 p.m.–5:30 p.m. Further details and the times of Cathedral services are given on the website: www.chch.ox.ac.uk.
Llandudno can be reached by fast train from London and many other British cities. For further information visit www.nationalrail.co.uk. For travel by car from the south, take the M1 to the M6, then to the M56 and M53 and onto the A55. From the northwest take the M56 and M53 to the A55. Among the many hotels in the town, St. Tudno Hotel on the North Parade is the site of Alice Liddell's first visit to the town, and now offers excellent accommodation and meals, including afternoon tea. For more information check www.st-tudno.co.uk. For excellent sea views and fine dining on its long terrace try St. Georges Hotel, The Promenade. For more information check www.stgeorgeswales.co.uk
Daresbury, Cheshire is on the A56, from Junction 11 of the M56 at Preston Brook. To get to All Saints Church, pass the Daresbury Park Hotel, take the second road on the right, then turn left opposite the pub. For more information and for a virtual tour of the Alice window, visit www.daresburycofe.org.uk.
* Originally published in June 2016