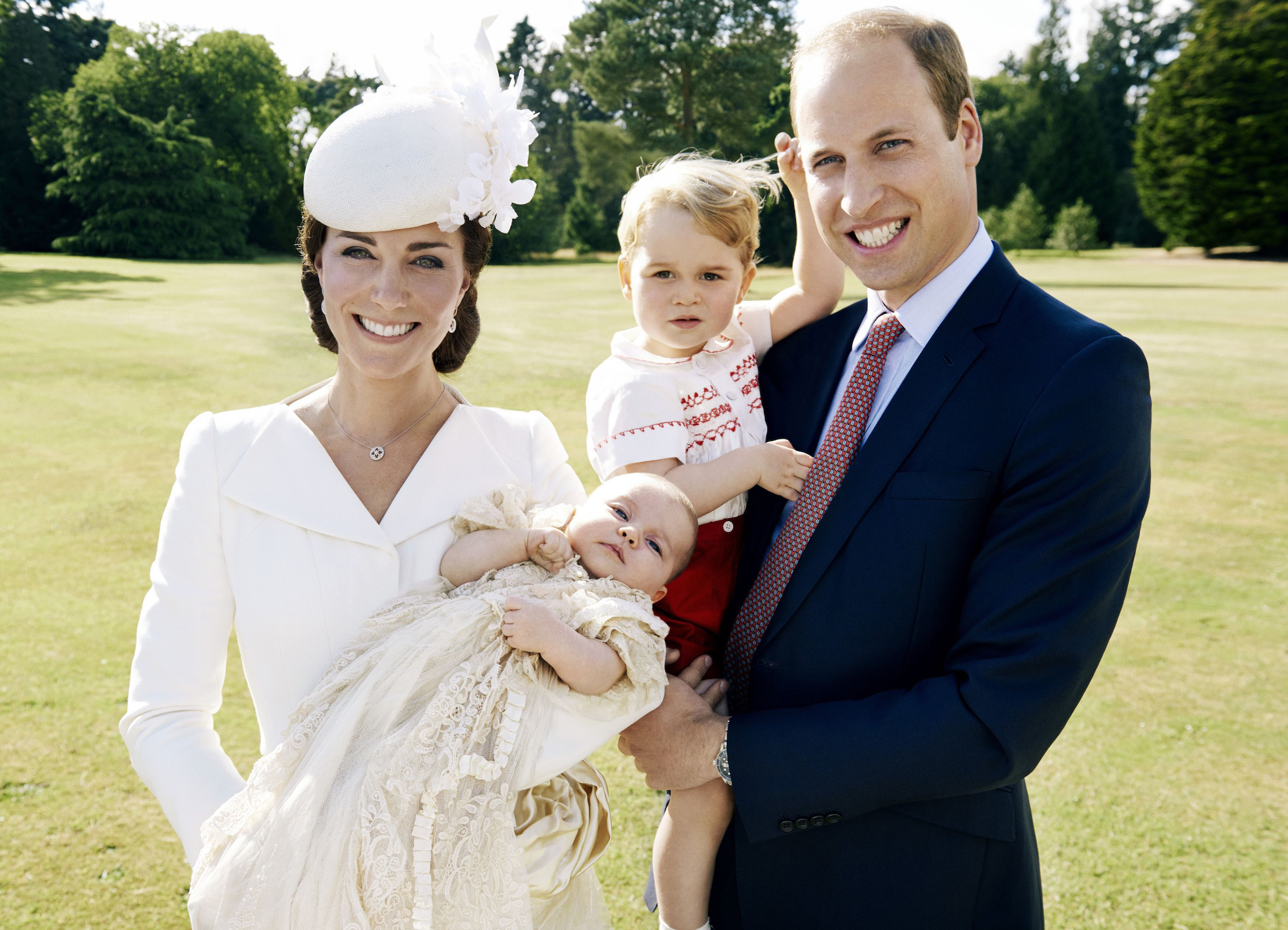 The Duke and Duchess of Cambridge captivated us from the very start during their early days as university students. Today, their polished appearances at Sandringham, with their reportedly ever-growing family, leaves us even further enchanted. Let us mere mortals now follow in William and Kate's footsteps, and take a closer look at the royal couple's favorite places, including the reasons they love each one.

St. Andrews 
The romantic town in the Kingdom of Fife is largely known as the place where Kate and William met, at Scotland's oldest university in 2001. Founded in 1410, St. Andrews is straight out of a movie, set with ivy-clad buildings and leafy surroundings. The couple lived together as roommates in the student residence St. Salvator's Hall dubbed 'Sally's'—and thus began the first chapter in their love story.
[caption id="attachment_13695897" align="aligncenter" width="547"]
12
St. Salvator's Quad at St. Andrews university; photo: Remi Mathis[/caption]
According to some reports, the future Duchess of Cambridge was set to attend Edinburgh University when she had a last-minute change of heart once it had been announced the prince would study at St. Andrews. If that's true, she wasn't the only one. "Applications nearly doubled after people learned William was going," said one veteran royal watcher.
[caption id="attachment_13695899" align="aligncenter" width="458"]
12
Cathedral at St. Andrews[/caption]
William and Kate enjoyed several local spots with their closest friends, including their favorite bar, Ma Bell's, which is still very much a student favorite. "He'd come in and be very polite when ordering a beer," said one fellow student. "And grew more comfortable over time when he knew he could go there and not be treated any differently. People left them alone." On an official school visit in 2011, to mark its 600th anniversary, William joked, "It's often said by the undergraduates of St Andrews that you leave the university in either one of two states: either married or an alcoholic. Fortunately for Catherine and me, we ended up married."
[caption id="attachment_13695898" align="alignleft" width="339"]
12
St. Andrews Castle; photo: Remi Mathis[/caption]
Besides retracing the early steps of the royal romance, visitors to St. Andrews can travel back in time exploring the now-ruined cathedral and the adjacent church of St. Regulus with its spiral staircase to the top of the 108-foot tower. Take in the breathtaking views. The area has two beautiful expansive beaches --one of which is West Sands, where the iconic opening sequence of Chariots of Fire was shot. Besides being a major chapter in Kate and Willian's love story, St. Andrews is considered the birthplace of golf. The sport was first played here in the 15th century. Duffers can play The Old Course, the most famous of the town's eight championship courses which hosted some of the world's finest golfers at the British Open Championship over the years. www.visitstandrews.com

The Goring Hotel
"Only a royal wave" from Buckingham Palace and just a few minutes' walk from Victoria Rail Station, the luxurious five-star Belgravia hotel has earned its place in British history as a favorite of the royal family–and their well-heeled circle.
12
Royalty from all over the world stayed at the 105-year-old property for the coronations of George VI and Her Majesty the Queen. The hotel hosted bride-to-be Kate Middleton on the eve of her wedding to Prince William in 2013. For her last night as a commoner and singleton, the future Queen was joined by her parents, Carole and Michael Middleton, and siblings, Pippa and James, who, said one royal insider, "could not have been lovelier to the staff." Perhaps that's because London's last remaining family-owned hotel prides itself on catering to its guests every need including, in Kate's case, keeping the identity of the designer of her wedding dress a secret. "Many people on staff knew Sarah Burton was there because she'd designed Kate's dress, but it would have been unthinkable for anyone to leak it to the press."
12
The staff's discretion and impeccable manners surely played a role in the appointment of a Royal Warrant to The Goring that year. It is the only hotel to boast that distinction. In January of 2105, it was closed for a month long "designer renovation" ahead of their landmark anniversary celebration, which was attended by – who else?—the Duchess of Cambridge.  www.thegoring.com
 Anglesey, Wales
William and Kate spent their first three years of marriage living in this remote island hideaway in a four-bedroom farmhouse with a private beach and stunning views of Snowdonia. The quiet Welsh island of Anglesey is hardly a hot bed of activity. There are charming mom-and-pop stores in Holyhead, the northeastern region of the island, but not much else. But perhaps what was most appealing to the newlyweds was the long stretch of beach–125 miles of coast line and plenty of room to walk with their pup, Lupo.



[caption id="" align="alignleft" width="588"]

12

The Anglesey Coastal Path at Moelfre; photo: Eirian Evans[/caption]

It was in Anglesey that we first saw just how "normal" William and Kate wanted their lives to be. Just days after her wedding, Kate wheeled her own shopping cart down the aisles of the local Waitrose grocery store where she loaded the bags into her Audi, returned the cart to the store and drove off, with three bodyguards and a back-up car in tow.

William paid £750 per month to rent the North Wales farmhouse while he served at RAF Valley as a search and rescue pilot. It's more than likely the rent increased substantially when its most famous tenants moved to their renovated apartment in Kensington Palace after Prince George was born. While the couple got adjusted to parenthood, Carole Middleton stayed with them to help her daughter with her first baby.




[caption id="attachment_13695902" align="aligncenter" width="300"]

12

Photo: Craig Sunter[/caption]




In a village where it is said there are more sheep than people, the royal couple kept a low profile. When they did venture out, they went to some of the island's pubs and restaurants, including The White Eagle in Rhoscolyn and the Ship Inn on the north side of the island. www.visitanglesey.co.uk


Bucklebury, Berkshire

It seems only fitting that Kate grew up in a storybook-like village just an hour outside of London but worlds away from the excitement of city life. This bucolic, picturesque hamlet in West Berkshire, dotted with estates surrounded by lush greenery, was the ideal setting for Kate's happy childhood in the country.




[caption id="" align="aligncenter" width="480"]

12

Photo: Sebastian Ballard[/caption]




And like every good fairytale, Bucklebury has a friendly village butcher, shopkeeper and postman–all of whom were invited to the royal wedding.

Kate's parents, Carole and Michael, still live in Bucklebury but in 2012  moved from Oak Acre, the five-bedroom, three-bathroom house where their children grew up, to The Manor on Pease Hill, a £1.5 million 18-acre home with seven bedrooms, a swimming pool and a tennis court, as well more privacy and security than their former residence. There is also space for special accommodations for royal protection staff. They run their party supply company, Party Pieces, in nearby Ashampstead.




[caption id="" align="aligncenter" width="640"]

12

Photo: Graham Horn[/caption]




The Duchess of Cambridge still has strong ties to Bucklebury, having stayed in her parents' home after the birth of Prince George and choosing the grounds of the estate for the first official photograph of the family, taken by her father shortly after the baby's arrival.

Royal insiders have said William loves the sense of normalcy he feels in the village, particularly when they visit The Old Boot Inn just outside Bucklebury where they have been seen in front of the fireplace enjoying the pub's sticky toffee pudding. When they got engaged, the couple popped into Peaches, a convenience store in the village, to pick up Kate's favorite Haribo candy and show the shopkeepers her ring. www.tripadvisor.co.uk


Sandringham, Norfolk




A gift from Queen Elizabeth to Prince William on his thirtieth birthday, Anmer Hall has become the center attraction in Norfolk now that the royal couple has made the sprawling property their home. Located on the royal estate at Sandringham in West Norfolk, Anmer Hall is rich with royal history.

In 1862, Queen Victoria gave the estate as a wedding present to the Prince of Wales. The surrounding land was purchased with Anmer Hall in 1898. In recent times, the Duke and Duchess of Kent lived in the house from the early seventies until 1990.


[caption id="" align="aligncenter" width="620"]

12

Anmer Hall; photo: Richard Humphrey[/caption]There was initial speculation that Prince William would make Anmer Hall his country retreat after the £4.5 million renovations on the couple's Kensington Palace residence, Apartment 1A, was complete, but veteran royal watchers were not surprised when it was announced Anmer Hall would be their primary residence for the foreseeable future. Besides its strong ties to the family's traditions (William and Harry spent a great deal of time there as children), it affords the new royal parents the privacy they crave. "William and Kate prefer the country to the city," said one royal watcher. "They think it's a more suitable place to raise children." Kate's mother, Carole Middleton, is frequently on hand to help her daughter with the royal couple's expanding brood.

Prince William's fierce determination to keep aggressive paparazzi away from Prince George and Princess Charlotte is evident around the grounds with signs warning intruders that Anmer Hall is part of the Sandringham Estate which is private property. The area around the house is off limits to photographers. Newly planted trees around the estate afford the growing family even greater privacy. Much like the residents of Anglesey, the locals here (rumored to number less than one hundred) have been protective and respectful of the couple.  Interestingly enough, earlier this year, they placed a discreet ad in The Lady magazine (shades of Downton Abbey!) looking for a housekeeper. Qualifications included "discretion and loyalty" as well as experience "within a family environment with dogs."

In order to make the ten-bedroom mansion a more family-friendly home for the Cambridges, architect Charles Morris oversaw the estimated £1.5 million renovation in 2013 which included a new garden room and a reportedly contemporary child-friendly kitchen and Peter Rabbit-themed nursery.  During the renovations, Kate was spotted in nearby towns looking for furnishings for the house. Last month, the couple, both avid tennis players, was granted permission to build a £60,000 tennis court to replace the existing one that had fallen into disrepair.

[caption id="attachment_13695386" align="aligncenter" width="702"]

12

Photo: Stefan Stegemann[/caption]All signs point to Anmer Hall playing a larger role in the royal family's new traditions. Last year, the Cambridges, who had been alternating between Sandringham with the Windsors and the Middleton's home in Bucklebury for Christmas, decided to forego their usual routine. Instead, the couple made the short walk to St. Mary Magdalene Church to join the royal family and afterwards returned to Anmer Hall for an informal day with the Middletons. www.visitnorfolk.co.uk