The heir to the throne and the Duchess of Cornwall have certainly impressed during the coronavirus pandemic
It is fair to say that Prince Charles and Camilla, the Duchess of Cornwall have not always had the easiest time in terms of their public image.
The pair got off to a rocky start in the eyes of the media, particularly Camilla, who was often vilified and ridiculed over the nature of her role in the Royal Family.
Over time, the couple has undoubtedly improved their public image, and have remained relatively scandal-free. Their charitable work is notable, and they certainly have taken steps in improving the struggling image of the Royal Family.
Read more: 5 of the lesser-known British Royals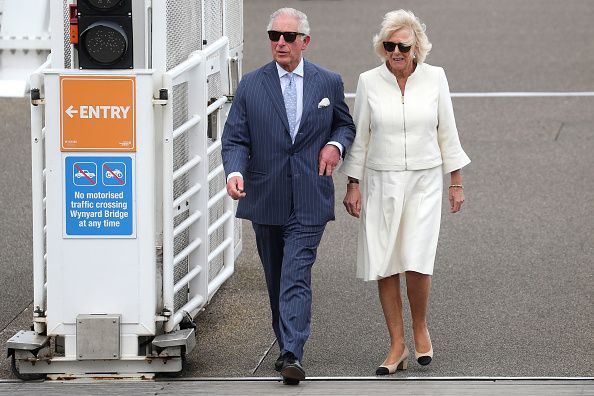 2
This has never been so clear until now. The coronavirus pandemic has caused untold loss and destruction and has left many searching for any beacon of hope they can find.
Throughout the whole pandemic, Camilla and Charles have been stellar. The pair have made sure that they are visible and present, and have managed to continue to carry out their Royal duties, be it virtually or in person.
It also goes without saying that Charles himself had to deal with Covid-19. Following his diagnosis, there was a genuine fear for his wellbeing among many Royal observers due to his age. Charles, however, was calm and concise in his messaging, sharing several videos about his wellbeing and stressing the importance of self-isolating and social distancing throughout the pandemic.
As we know, he came through the virus in good health and was a beacon of hope for many in a similar predicament.
With all of this in mind, calls have intensified for Charles and Camilla to renew their vows. Their 'popularity has skyrocketed' in the wake of the pandemic which has led to many hoping that a vow-renewal is on the cards.
Royal author Phil Dampier believes now is the perfect time for Charles and Camilla to renew their vows, and capitalize on their growing popularity. He said 'Tributes to Camilla have been piling up on social media, with people realizing her warmth and sincerity, a recent poll on the SilverSurfers website showed that while 10 years ago only seven percent of people thought Camilla should be Queen, now the figure is above 60 percent.'
What do you think? Could Charles and Camilla renewing their vows be the boost and occasion that the British public needs right now? 
Let us know!