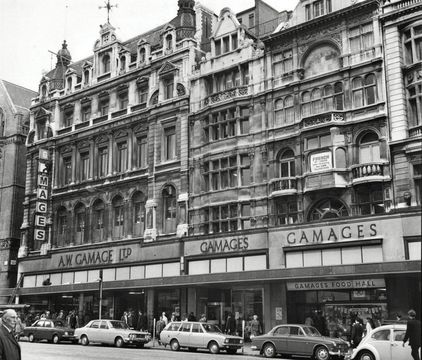 Jim Corbett remembers his days as a Saturday boy in the London department store AW Gamage
The department store caused a major shopping revolution in Britain in the late 19th and early 20th centuries. Great pioneers like Harry Gordon Selfridge, Charles Harrod, Arthur Walton Gamage, Joseph Toms, William Bourne and Howard Hollingsworth and many more, opened shops that bore their names.  Many of these started in a very small way but most prospered to become major London department stores, perhaps shopping palaces is a better name.
Initially, sites in Oxford Street and Regent Street were most popular but soon others like Owen Owen and William Harvey grew up in provincial cities and suburbs. John Lewis (a group made up of many other stores including Peter Jones, Barnes and Waitrose) developed and maintains a wide-ranging branch network.  
Changing shopping patterns and rising costs forced many of them into closure. Nowadays there are few such stores outside city centers and many have become locations where franchised suppliers can be housed in one building. Debenhams adopted this pattern but still found trading difficult in recent years. Internet shopping has been a boon for the generation in which men and women work long hours full time and this has changed the whole face of retailing in Britain and elsewhere. Even great and successful names like Marks and Spencer are facing severe challenges.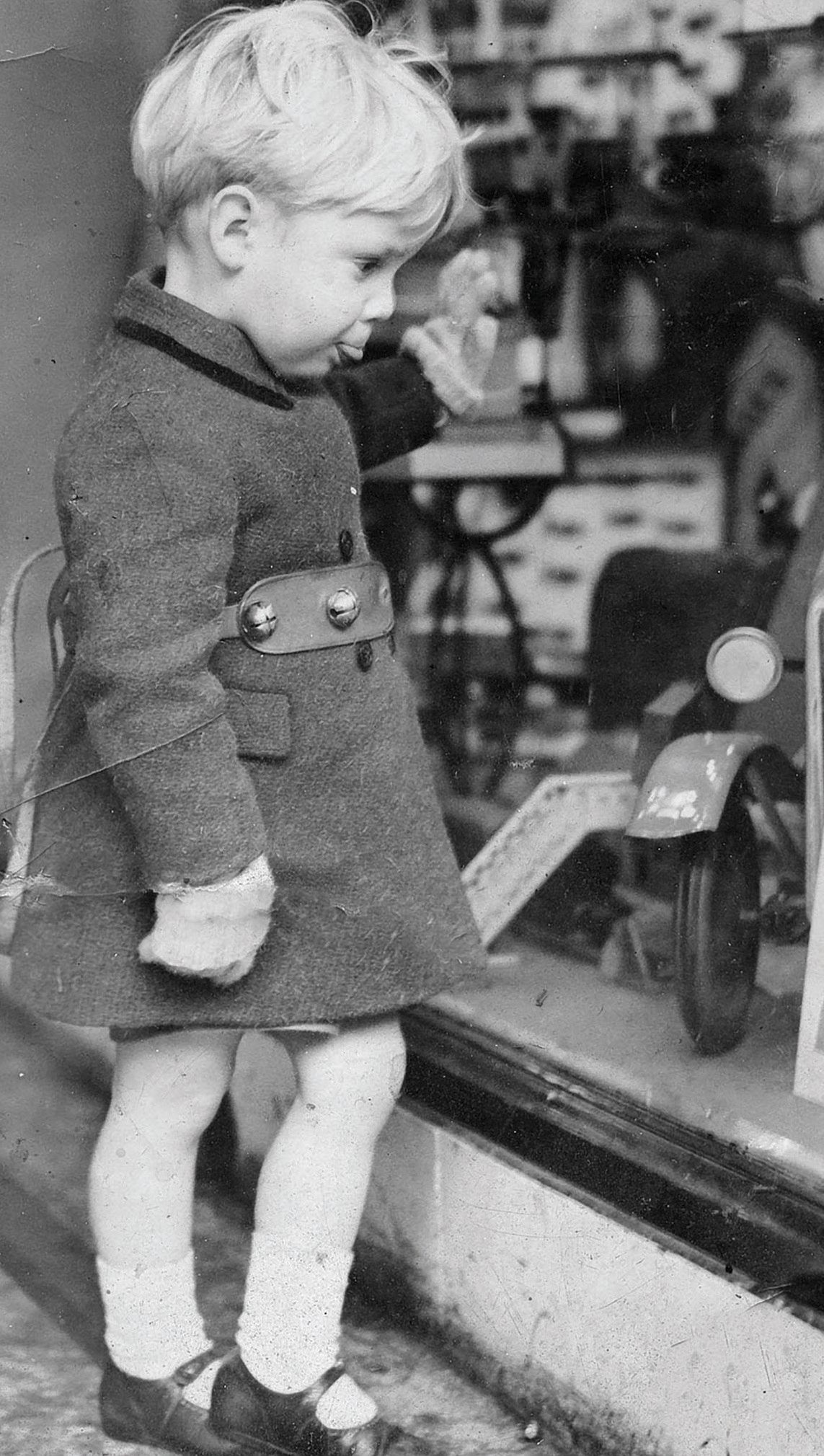 3
Few remain
Of the greatest old-style 19th Century London Department Stores only Harrods, Liberty, John Lewis and Selfridges remain defiant in London's West End in something like their original form. The great shops of Knightsbridge (Barkers, Derry and Toms and Pontings) are long gone. This account could easily turn into a memorial roll of honor so we shall now change tack and see what it was like to actually work in one of these gone but not forgotten emporia.  
As a teenager, I was lucky enough to work as a Saturday boy in AW Gamage, always known to Londoners as Gamages, which opened in High Holborn in 1878 as a small watchmaker and mender. The shop soon expanded and all of the adjacent properties were purchased and aggregated in a substantial block which extended over a 100-yard frontage in High Holborn and the adjoining Hatton Garden. The site was never fully rebuilt and as a result, Gamages was a maze of corridors, interlinked storerooms, internal bridges and basements. Photographs of the store (it was always called a store by the staff never a shop) from the 1950s onwards show a higgledy-piggledy building which is clearly a mish-mash of architectural styles and later additions. 
Gamage
Gamage was a small town, employing several hundred staff and with an eight-figure turnover. It had numerous departments including, ladies and gents fashions, pets, gardening, camping, sports, electrical, photography, perfumerie, tools, motor spares, furniture and upholstery, bedding, toys, ladies foundation garments, carpets, food, stationery and a restaurant. These were customer-facing and brightly colored.  In the background was another town that seemed to be predominantly brown. Every department had its own storeroom, there was a staff canteen, cash office, and personnel department, a sickbay, security department, delivery and wrapping department, and a seasonal exhibition floor.
The sports department was run by a grumpy old German man. None of your high-fashion sports clothing here! He sold fishing rods, rugby shorts (long stiff and very hardwearing), tennis racquets and balls, cricket equipment (of course) truncheons (I'm not sure what sport they were for),  shotguns and a wicked selection of hunting knives. It was more like an armory than a sports department.
The famous BBC comedy Are You Being Served? was set in the fictional Grace Brothers store, only it wasn't fictional. I can recognize every character in that program from Gamages. We had a floor walker just like Captain Peacock right down to the carnation in his buttonhole, there was a real blue-rinsed Mrs. Slocombe in the ladies' foundation garments department. There was a senior sales assistant in the toy department who doubled as a drag act singer at night, (his vicious put-downs of naughty children were legendary). All the store porters and downstairs staff wore brown coats.
At times I was temporarily posted to the motoring, photography and electrical departments and to the main lift as a lift attendant. This was in the days when lift doors were a sort of concertina affair which were opened and closed manually and the lift's rising and falling was controlled by a huge brass lever. But the high point every year was the Christmas exhibition and Father Christmas ride.
Gamages pulled all the stops out at Christmas. In most years there was a massive railway layout owned and operated by a chap called Bertram Otto. One year I worked in the store for a whole week before Christmas and after a couple of days Bertram came to trust me and took me off 'crowd control' and showed me how to operate the layout so he could skive off for a long lunch, a coffee or a cigarette. It was ridiculously easy. There were two control wheels. One adjusted the speed of the trains and linked commentary. If the queue was too long we sped everything up to usher the spectators through more quickly. The other controlled the lighting. When the commentary got to 'and now see the nightlife begin as the lights go down on the world', turning the wheel dimmed the house lights to black and myriad lights on the buildings and trains suddenly seemed much brighter. It always caused oohs and ahhs when we did it. 
I also operated the Father Christmas Ride. After patiently queuing, children and their parents would be packed into a sealed container which was actually a magic sleigh that took us all to the North Pole to see Santa where each child received a present. I loved driving that sleigh, it would start at the flick of a switch and we would watch the snowy countryside fly past outside the window. At one point an ultraviolet lamp gave everything a magical glow. But one thing I was never able to work out was how I could get to the North Pole and back in just a few minutes.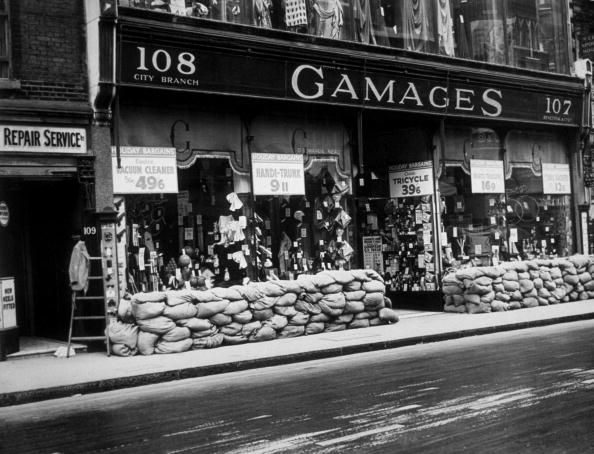 3
The great outdoors
I generally worked in the camping department which I loved, being an avid Boy Scout and army cadet. We specialized in family tents and there was a large hall attached to the department where all our tents were on show. We also sold huge numbers of airbeds, tent pegs, water carriers and sleeping bags, everything the modern camper could desire. Once whilst I was on my own in the tent hall a group of scruffy looking lads a bit older than me came in looking very suspicious. I dutifully followed them around in my white coat not quite sure how I was to stop them causing mayhem, or more likely trying to steal a tent. Sure enough, once they realized I was alone they started getting a bit more difficult. I wasn't sure what I was supposed to do, I couldn't fight all four of them. Just as one of them pushed me a stern voice rang out: "That'll do sonny. Now come on you lot out!" His voice gave no option but to obey and, instantly deflated, they did as they were told. I looked up towards the entrance to the room to see the commanding figure of Mr. Regan, the head of security. He had obviously been tailing this mob. 
Working in Gamages was one of the most enjoyable jobs I ever had. Except for the one I left it for, which was working in an old oil and hardware shop before I left school for university but that's another story. Gamages traded very successfully throughout the years, even opening a second Branch in Romford in 1969. But in 1972 the family board decided that the offer from a property developer for the hugely valuable Holborn site was too tempting and they sold up. The Romford store closed first to be followed by the Holborn site about a year later. There was an attempt to reopen in a shop briefly vacated by another closed store on Oxford Street and then another in Bowman's old shop in Camden Town but neither lasted any time and the name is now just part of history, along with so many others.