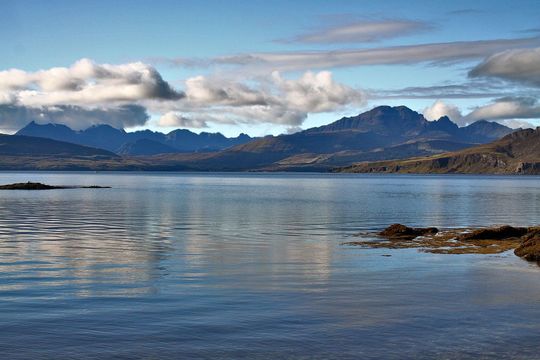 Move over hygge, the Danish term referring to coziness and comfort, this year we're all about Scottish coorie.
We had hygge, we had lagoom. So let 2020 be the year of Coorie. A word that originates in Scotland, coorie has historically been used as a verb when you want to snuggle with someone against cold weather. But only recently has it started to become used to describe a way of life. 
Gabriella Bennett, author of The Art of Coorie, says the word is "used to describe a feeling of cool, contemporary Caledonia. One that looks forward while also paying respect to our oldest traditions".
The aim of corrie is "to try to lead a quieter existence where the endless pursuit of work is balanced by small pleasures," she wrote in The Times. 
Read more: England, Wales, and Scotland...The impossible joy of picking favourites
How do we coorie? 
By appreciating the small things in life. Coorie as a way of life means settling in, chatting to friends and family and appreciating where you are and who you're with. Instead of adopting a new interior trend, or loading up on cushions and candles, coorie encourages you to bunker down, enjoy what you already have and appreciate all that surrounds you. Much like people did hundreds of years ago. So instead of buying a new blanket, use the one you have with extra love. Instead of heading for an expensive dinner, appreciate hearty pub grub in your local with great company. Basically, be content with what you have. 
Read more: The Scottish Borders - five days in paradise
What's it history?
Coorie comes from Old Scots and was recently named as a big trend for tourism from Visit Scotland, who said: "Based on an old Scottish word for feeling snug, sheltered and warm, Còsagach has been identified as a top trend for next year by VisitScotland."
Read more: A room with a view - taking in the historic Scottish city of Edinburgh