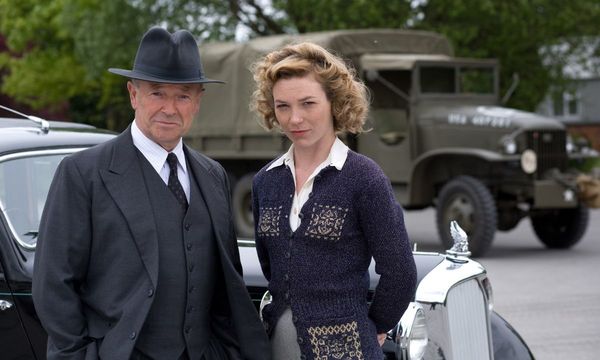 Foyle's War beat Downton Abbey to be named the most missed British TV show of the 21st Century, according to a poll from The Radio Times. 
The Radio Times asked viewers to name their most missed programme from this century, and Foyle's War came out at number one, beating out Downton Abbey, Home Fires, The Bill and even Phoenix Nights. 
Foyle's War starred Michael Kitchen as a detective, assisted by his driver, played by Honeysuckle Weeks. Stories took in the Blitz, Pearl Harbour, the end of the Second World War and the beginning of the Cold War. 
The show was originally canned by ITV in 2007 but due to outcry from fans, it came back three years later and ran until 2015.
Show creator Anthony Horowitz said: "I'm really thrilled that Radio Times readers have voted Foyle's War as the show they'd most like to come back. It reminds me that years ago, ITV decided to ax the show - we missed the whole of 1944 as a result - and it was only thanks to pressure from viewers that they were persuaded to change their minds.
"I wrote the last episode of Foyle's War in 2014, but no matter where I am in the world, people still tell me how much it means to them. And the repeats still get high viewing figures."
TV's most-missed shows of the 21st century:
Foyle's War (ITV, 2002—15)
The Bill (ITV, 1984—2010)
Count Arthur Strong (BBC Two/BBC One, 2013—17)
Spooks (BBC One, 2002–2011)
Home Fires (ITV, 2015-16)
Life On Mars (BBC One, 2006—7)
Detectorists (BBC Four, 2014-17)
Downton Abbey (ITV, 2010-2015)
Phoenix Nights (Channel 4, 2001-2)
Happy Valley (BBC One, 2014-16)
We're just shocked Only Fools & Horses didn't make the cut! 
* Originally published in July 2019.