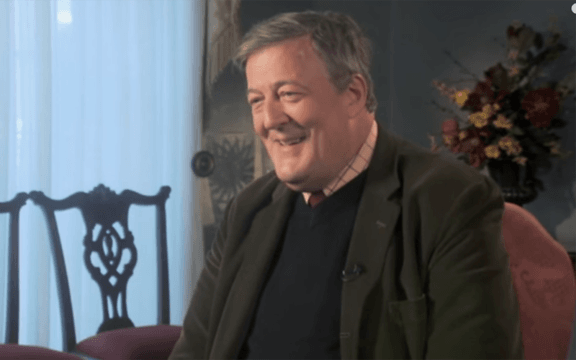 Author Stephen Fry has teamed up with the Duchess of Cornwall's Reading Room to share his love of and the magic of reading.
The Duchess of Cornwall's Reading Room was created by Camilla as a means of promoting and celebrating literature from all over the world.
Camilla has long been involved with programs designed to encourage reading in children, and it has certainly become a passion of hers over time.
The project started back in January, and is described as being "Inspired by the success of Her Royal Highness's reading lists shared during the pandemic in 2020, the Reading Room channel offers new seasons of book recommendations, as well as exclusive insight from the authors themselves, in a community space for book lovers of all ages, abilities and backgrounds."
READ: Duchess of Cornwall launches new Reading Room club for book lovers 📚
Click below or head to Instagram for more 👇 https://t.co/ShuXvP8Bg5 https://t.co/9lXTGWneqe

— Chris Ship (@chrisshipitv) January 1, 2021
Season One of HRH's book recommendations includes:
The Mirror and The Light - Hilary Mantel
Where the Crawdads Sing - Delia Owens
Restless - William Boyd
The Architect's Apprentice - Elif Shafak
Now, Stephen Fry has come on board to discuss his earliest memories of reading as a child.
The acclaimed actor is a member of the Royal Society of Literature and has always promoted the benefits of reading for children.
In this clip, Fry discusses how he picked up reading at the age of 7, and how books became a place where he could find refuge that over time became 'the most important part of my life.'
Fry spoke of how, even as he became a more accomplished reader, and began to understand the deeper meaning in literature, he still managed to ultimately find that sense of solace that he first found as a child when reading.
Take a look at the clip below.
View this post on Instagram