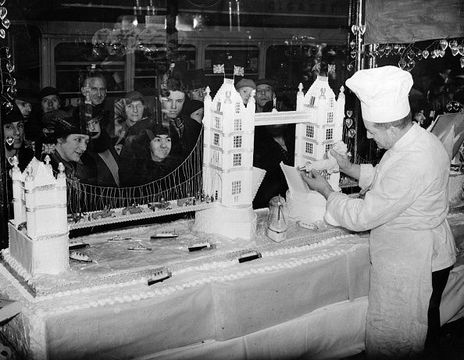 This incredible footage from British Pathe will have you yearning for a time long gone
Fans of the Great British Bake Off will be delighted to know that the show will be returning to the airwaves this week.
Channel 4 has officially confirmed the show's launch date will be Tuesday, September 21st, at 8 pm, meaning that fans of the show won't have to wait long to see it!
The Great British Bake Off is one of the most popular shows in the United Kingdom and has evolved over the years.
Known for its often-quirky contestants, this year will see a Met Police Detective, a Quadrilingual Client Relationship Manager, and a retired nurse and midwife battling it out for the right to call themselves the star baker.
The show is expected to receive record-breaking viewing numbers this season.
Caked crusaders: how The Great British Bake Off took over the world https://t.co/K9EXHNjt8w

— The Guardian (@guardian) September 19, 2021
While the GBBO dominates the British baking scene these days, how much do you know about the history of the industry?
This amazing footage from British Pathe offers up insight into what baking was like in Great Britain in the 1960s.
The old-style bakeries look incredible as bakers work tirelessly to create bread for the day. 
Men in white coats and hats make loaf shapes: cottage, Vienna, French sticks, French rolls, bloomers, baps and fruit loaves, that head towards the ovens. White loaves are sliced and wrapped by machines. Wrapped traditional Scottish batch loaves on conveyor belt; several shots show processes involved in making them with crust at the top and bottom only. 
The 15 minute video shows the whole pricess, from baking the bread to when it hits the shops.
Take a look!