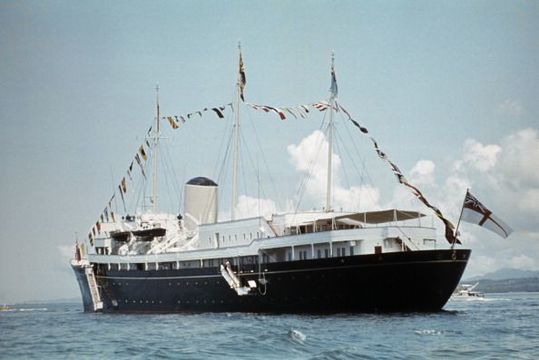 Dana Huntley looks at 9 of Britain's most impressive museum ships.
"Rule Britannia, Britannia rules the waves." It might not have always been true, but for centuries, Great Britain's maritime expertise, experience and engineering gave the island nation a global prominence that far outweighed her size. Britannia's Royal Navy, merchant fleet and exploration ships toured the seas with swagger. They built and sustained a colonial empire, created trade and wealth, and gave John Bull a powerful voice in world affairs. 
In fact, much of Great Britain's history from the 16th through the 20th centuries can be told and understood through her historic ships. Here are 10 superb museum ships that tell their piece of the story well. 
1. HMS Victory, Portsmouth
Among the largest wooden fighting ships ever built, the 104-gun Victory was most famously the flagship of Admiral Lord Nelson at the Battle of Trafalgar. Nelson, of course, was mortally wounded in the victorious battle with the French and died below deck. Officially the oldest commissioned ship in the Royal Navy, Victory was launched in 1765 and sailed the world until 1824.
For more information visit www.hms-victory.com
2. HMS Warrior, Portsmouth
The Royal Navy's first iron-hulled, armored warship was the largest and most powerful in the world when it joined the Royal Navy in 1860. Powered by both sail and screw-prop steam power, it was also the fastest and armed with 40 breech-loading guns. The ultimate deterrent in its day, Warrior never had to fire those guns in battle during 22 years of service. She floats fully restored in Portsmouth and tells her story to 300,000 visitors a year.
For more information visit www.hmswarrior.org
3. HMS Belfast, London
This Town-class light cruiser was launched in 1939 and saw action throughout World War II – Arctic convoy duty, the Battle of North Cape, the invasion of Normandy and the South Pacific – as well as the Korean War. Decommissioned in 1971, the Belfast is permanently moored in the Pool of London near Tower Bridge, a division of the Imperial War Museum showcasing life at war and sea for her crew.
For more information visit www.iwm.org.uk/hms-belfast
4. Mary Rose, Portsmouth
The pride of King Henry VIII's 16th-century fleet for 40 years, in 1545 Mary Rose was sunk just north of the Isle of Wight, while the Tudor monarch watched from the ramparts of Southsea Castle. Following her rediscovery in the 1970s, the ship was painstakingly salvaged along with thousands of Tudor-period artifacts. After years of complex restoration, Mary Rose and her relics are on magnificent display. Entry tickets start from £17.
For more information www.maryrose.org
5. Royal Yacht Britannia, Edinburgh
The Queen's royal yacht from 1954 to 1997, Britannia served as a seagoing Royal residence around the globe, often on trade and show-the-flag missions. It could host social affairs for up to 250 guests. After more than a million nautical miles, Britannia is now berthed in Leith Harbour, where 300,000 visitors a year discover how the Queen and her family lived and entertained at sea for more than four decades.
For more information visit www.royalyachtbritannia.co.uk
6. SS Great Britain, Bristol
Just one of engineer Isambard Kingdom Brunel's projects, Great Britain was the first iron-hulled, screw-prop passenger steamship, designed for the transatlantic route between Bristol and New York. When launched in 1843, she was the largest ship afloat. After a long and checkered history, Great Britain rests in drydock at Great Western Dock, restored to her glory years and preserved for visitors to be amazed.
For more information visit www.ssgreatbritain.org
7. Cutty Sark, Greenwich
In drydock adjacent to the River Thames, the ship Cutty Sark was one of the last and fastest tea clippers. Built in 1869 on the River Clyde for the tea trade with China, after a few years on the route, she switched to a longer Pacific sailing route on the wool trade with Australia. Restored after a fire in 2007, Cutty Sark is the last surviving tea clipper – the highlight of maritime Greenwich.
For more information visit www.rmg.co.uk/cutty-sark
8. HMS Cavalier, Chatham
Commissioned in 1944, the C-class destroyer saw action in the Pacific during World War II and continued in active service with the Royal Navy until her retirement in 1972. She is moored at Chatham Historic Dockyard, an official memorial to the 11,000 men and 142 destroyers lost during World War II. It is estimated that Cavalier's crew consumed 16,000 yards of sausages during her years at sea.
For more information visit www.thedockyard.co.uk
9. RRS Discovery, Dundee
The last three-mast wooden ship built in Britain, Discovery was designed for scientific research in the Antarctic. Her first and most famous voyage was Robert Falcon Scott's successful first Antarctic expedition. Built in Dundee in 1901, Discovery sits in drydock at Discovery Point, where a superb exhibition unpacks the ship and the Antarctic adventures of Scott and Ernest Shackleton.
For more information visit www.rrsdiscovery.com