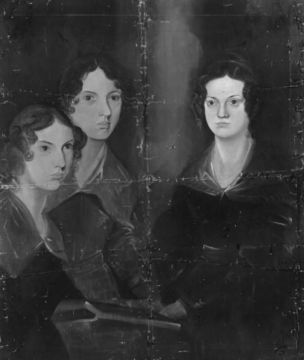 Anyone interested in Emily Bronte and the Bronte Sisters will be interested by this news
Actors Emma Mackey, Amelia Gething, and Alexandra Dowling have all been cast for a new film set to showcase the life of famous author Emily Bronte.
Best known for her edgy character Maeve Wiley in Netflix's Sex Education, Emma Mackey is set for stardom following her latest role.
Mackey, Gething, and Dowling will play Emily Bronte, Anne Bronte, and Charlotte Bronte respectively.
Dressed in period costumes, the three co-stars have been photographed in the beginning stages of filming duties, which took place in Haworth, Yorkshire.
Shooting began in Yorkshire earlier this year and it is being led by Golden Globe-nominated actress Frances O'Connor, who is making her directorial debut as well as having written the script.
O'Connor released a statement detailing how excited she was to be working on this project. She said "Emily Brontë's work and words are full of passion, feeling, violence, and fierce intelligence. In creating an imagined life for Emily, she will live again for our audience. Her story is about a young woman daring to form herself, to embrace her true nature, despite the consequences. Emily is, in fact, a love letter to women today, especially young women, a calling to them to challenge themselves to connect with their authentic voice and potential. I am so excited to work with such a thrilling, talented, young cast; luminous, intelligent, and spirited."
Producer David Barron will be working on the project, having previously worked with the Harry Potter films and Piers Tempest.
No doubt there will be countless scenes involving the incredible Yorkshire landscape, which fans of Bronte's work will be fascinated by.
It remains to be seen when the film will be released. Fans are hoping that the production will be finished in 2021 but due to the pandemic, there is a huge chance it could stretch into 2022.
Stay tuned to BHT for all updates regarding the film.
Stunning pictures from Haworth 😍https://t.co/npRV6JZpLo

— The Yorkshire Post (@yorkshirepost) May 25, 2021