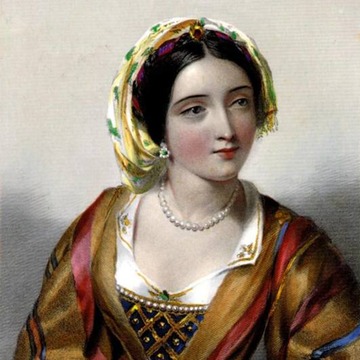 Eleanor of Aquitaine was one of Europe's most powerful women in her day. 
The 12th century was a fascinating time. Europe as we know it was yet to be formed, and there were power struggles all across the continent.
With this in mind, it becomes even more amazing to find out about the life of Eleanor of Aquitaine, who ruled both England and France and became of the most powerful people in Europe.
Here are some facts about the famous ruler that might surprise you!
1. She was put under house arrest
After her sons tried unsuccessfully to revolt against Henry in 1173, Eleanor was captured while attempting to escape to France.
She spent between 15 and 16 years under house arrest in various castles. She was permitted to show her face at special occasions but was otherwise kept invisible and powerless.
Eleanor was only fully freed by her son Richard after Henry's death in 1189.
2. She outlived all of her husbands (and children)
Eleanor spent her last years as a nun at Fontevraud Abbey in France and died in her eighties on 31 March 1204.
She outlived all but two of her 11 children: King John of England (1166-1216) and Queen Eleanor of Castile (c. 1161-1214).
Her bones were interred in the abbey's crypt, however, they were later exhumed and dispersed when the abbey was desecrated during the French Revolution.
3. Her appearance remains a mystery
It's not hard to find contemporary accounts of Eleanor's good looks. The French medieval poet Bernard de Ventadour declared her "gracious, lovely, the embodiment of charm," while Matthew Paris remarked on her "admirable beauty."
Curiously, though, in all these celebrations of her fine features, not one person wrote down what she actually looked like. Her hair color, eye color, height, and face all remain a mystery. No art that has been definitively linked to her survives other than the effigy on her tomb—and the degree to which that resembles Eleanor's looks is unclear.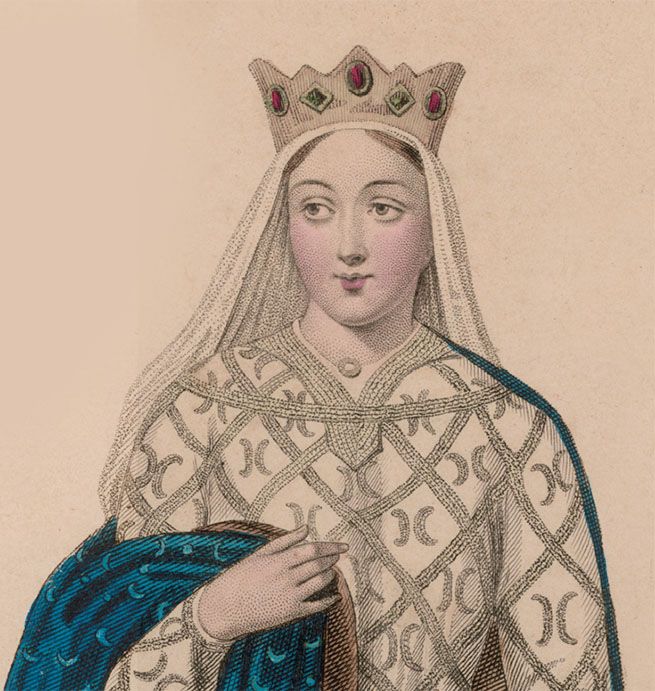 3
4. Her first marriage was doomed to fail
The royal marriage didn't last much longer, its tensions furthered by the fact that Eleanor had yet to give birth to a male heir. The marriage was finally annulled in 1152. (The pair were granted the annulment on the grounds of consanguinity—the fact that they were technically related.)
Eleanor kept her lands and was single again, but not for long. In May of that same year, she married Henry Plantagenet, Count of Anjou and Duke of Normandy. Two years later they were crowned the King and Queen of England.
5. She was a trailblazer from the start
When Eleanor came into her inheritance, she became the first and only woman to rule her own duchy. That alone would be enough of an achievement for most people, but Eleanor wasn't satisfied. She'd go on to live a life that ran the gamut from inspirational and groundbreaking to heartrending and utterly tragic.
6. She was abducted
With her father's death in 1137, Eleanor instantly entered the bewildering life of a bonafide world leader. The little girl became the Duchess of Aquitaine and was quickly placed under the "protection" of the King of France, "Louis the Fat." The king wasted no time in pledging young Eleanor to be his son Louis' bride.
As a sign of his goodwill and not at all an intimidating show of power, the king sent his son, along with 500 men, to propose to 13-year-old Eleanor and bring her to the French palace.
7. Her life in France was not pleasant
As though her forced marriage wasn't bad enough, when Eleanor arrived in the French court, she had even more problems. Louis' subjects detested the prince's new bride, and Eleanor hated life at the French palace.
The King's advisors despised Eleanor because she was an educated, opinionated woman. They feared her, so they made sure she felt too hopeless to act up.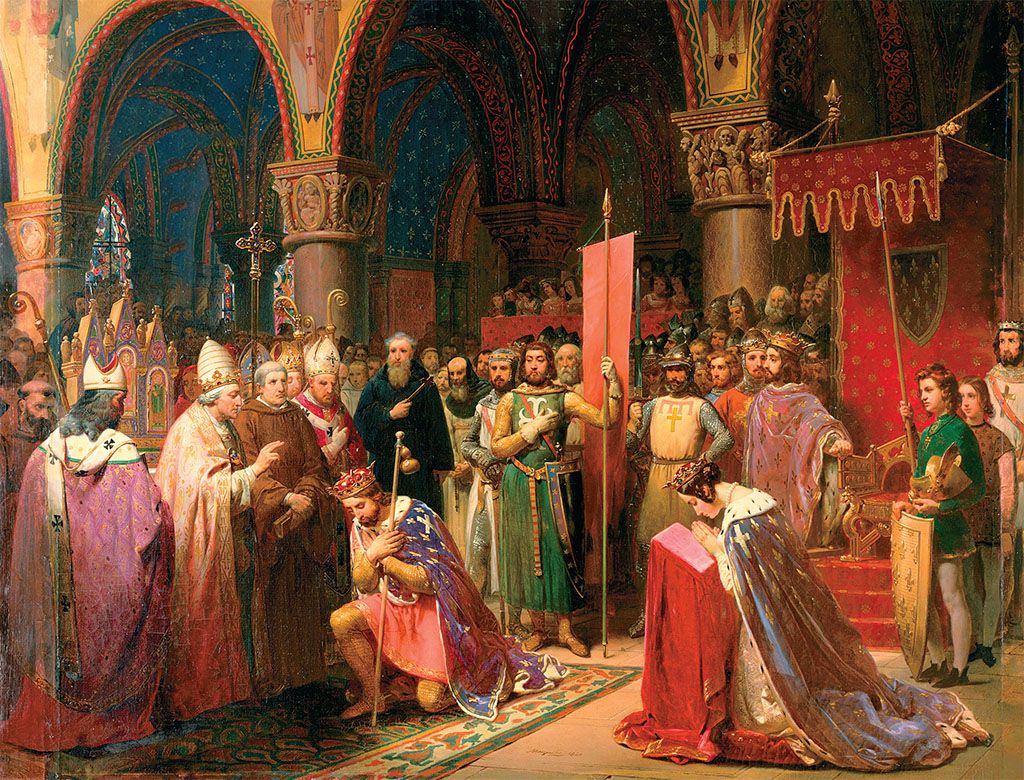 3
8. Her years as a widow were her most powerful
Her son Richard, who became king following Henry's death, was the one who freed his mother. After her years of house arrest, she did not come out ready for retirement. Instead, she threw herself into preparing for the coronation of her son, who would be known as Richard the Lionheart.
Before he was crowned King of England, she journeyed all over his future kingdom to forge alliances and foster goodwill. When Richard set out on the Third Crusade, Eleanor took charge as regent, fending off her power-hungry son John. She even paid Richard's ransom when he was imprisoned by the duke of Austria and the Holy Roman Emperor, traveling there herself to bring him home to England.
9. She was active during the crusades
When Louis VII answered the pope's call for a Second Crusade to defend Jerusalem against the Muslims, Eleanor did not stay behind in France. Between 1147 and 1149, she traveled with her husband's party to Constantinople and then Jerusalem. (According to legend, she took along 300 ladies-in-waiting dressed as Amazons—but those tales have been debunked.)
Unfortunately, this was no romantic adventure for the royal couple. Louis and his headstrong queen were mismatched, and the strain between them culminated at the court of her uncle, Raymond of Poitiers at Antioch. Rumors of an incestuous infidelity between Eleanor of Aquitaine and her uncle, whose luxurious court thrilled her with its charms, darkened her reputation.
She also made waves with her defiant support of her uncle's plans for the crusade; he advised attacking Aleppo, while Louis preferred to continue to Jerusalem. Soon, Louis would force Eleanor to continue with him.
10. She was scapegoated
When it came time for the French people to explain the disaster of the second crusade, they didn't blame Louis' ineffective leadership. Instead, they pointed their fingers at Eleanor.
They said that Eleanor had encouraged other women to come along and distract their husbands on the crusade. If they hadn't been there, the Holy War would have succeeded. Once again, everything was Eleanor's fault.