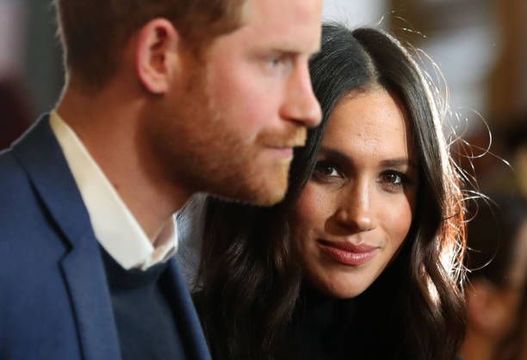 Harry and Meghan don't appear to be happy with how their exit from the Royal Family is being handled
In a blistering statement released to the Duke and Duchess of Sussex's website last night, Harry and Meghan made some things very clear for anyone who was wondering about where they currently stand with the Royal Family.
Much has been written about the pair's somewhat acrimonious split from the Royal Family. While speculation of an alleged rift between them and the powers that be in the family has been rife, this statement seems to hint at there being some real tension between both parties.
The media frenzy over the pair's actions has reached an all-time high, so one wonders why they continue to add fuel to the fire with aggressive statements such as these.
Read more: Harry and Meghan have set the date
The statement
Harry and Meghan have poured a lot of time into their 'Sussex Royal' brand. Since their intentions have become clearer it has been reported that Queen Elizabeth no longer wants them using the Royal brand for their own gain.
There are even reports circulating that the Queen has drafted in a team of top lawyers who will ensure that Harry and Meghan will not be able to benefit off the Royal Sussex brand.
In their latest statement, titled 'Spring 2020 Transition' Harry and Meghan outline some of the key points;
As of Spring 2020, Harry and Meghan will be dropping their HRH titles, as they will no longer be working members of the family.
They will still be receiving 'effective security' to protect themselves and Archie.
Harry and Meghan won't be starting a 'foundation'.
Prince Harry will still be 6th in line to the throne.
When discussing the use of the word 'Royal' the pair's statement had this to say 'While there is not any jurisdiction by The Monarchy or Cabinet Office over the use of the word 'Royal' overseas, The Duke and Duchess of Sussex do not intend to use 'Sussex Royal' or any iteration of the word 'Royal' in any territory (either within the UK or otherwise) when the transition occurs Spring 2020.'
This certainly feels as if it is directed at Queen Elizabeth herself. It remains to be seen whether or not this approach will do Harry and Meghan any favors when it comes to getting in the good books of the British public.
Time will tell how this announcement is received. 
Read more: The Royal Family at Balmoral