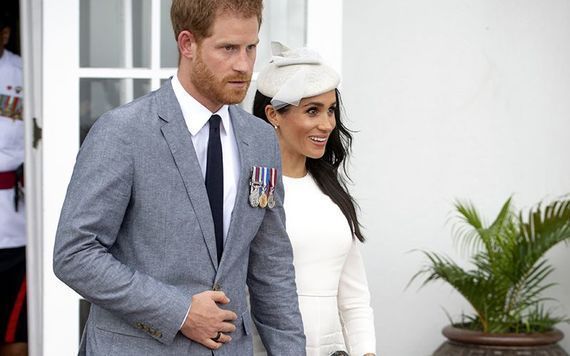 Reports have emerged claiming that Harry and Meghan did not consult Queen Elizabeth over their child's name
As you will have heard by now, on the 4th of June Meghan Markle welcomed her second child  Lilibet Diana Mountbatten-Windsor into the world. 
There was of course much speculation about the reasons for using this name for the child, some of which, it appears, was off the mark.
Today, a report from the BBC emerged stating that Harry and Meghan had not consulted Queen Elizabeth over their decision to use the name Lilibet. The BBC claimed that this information came from a trusted Palace source. 
Harry and Meghan acted quickly to dispel these rumors. 
A spokesperson for the Sussex's quickly released a statement to the media that put this rumor to bed. It said "The duke spoke with his family in advance of the announcement - in fact, his grandmother was the first family member he called. During that conversation, he shared their hope of naming their daughter Lilibet in her honor. Had she not been supportive, they would not have used the name."
As most will know, Lilibet was Queen Elizabeth's nickname as a young child that was given to her by her father. It is unclear why a certain section of the British press believed that Queen Elizabeth would have an issue with the name being used.
While it is safe to say that Harry and Meghan's relationship with the Royal Family is not in the healthiest place following the explosive interview with Oprah Winfrey, one would presume that Queen Elizabeth would not have any issue with the name Lilibet being used.
Harry and Meghan push back at claim Queen not consulted on Lilibet name https://t.co/MZ8uIjvkz5

— The Guardian (@guardian) June 9, 2021
After the announcement of the birth of Lilibet, the official Twitter account of Prince William and Kate posted congratulations without using the child's name in full. The tweet said: "We are all delighted by the happy news of the arrival of baby Lili. Congratulations to Harry, Meghan and Archie." As well as this, congratulations poured in from other members of the Royal Family over social media.