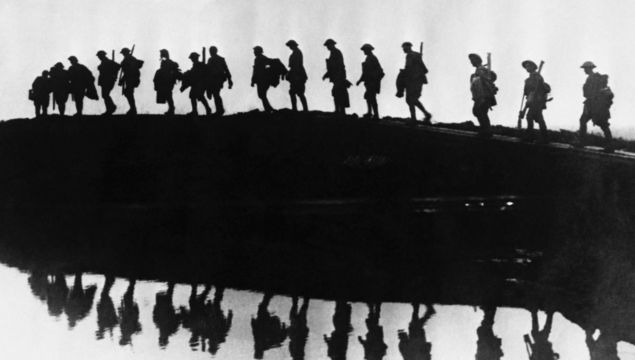 The "war to end all wars", World War I ended with the signing of the peace agreement between the Allies and Germany at Compiègne, France, on the "eleventh hour of the eleventh day of the eleventh month."
Today, Armistice Day, Nov 11, marks the 103rd anniversary of the end of World War One. The "war to end all wars" that took the lives of 1,114,914 British Imperial Force members and 111,000 civilians and 5,711,696 soldiers and 3,674,757 civilians in total. Today we remember the fallen on both sides in the "Great War".
The Armistice of 11 November 1918 was the armistice (peace agreement) signed at Le Francport, near Compiègne, that ended fighting on land, sea, and air in World War One between the Allies and their last remaining opponent, Germany.
The signing of the document took place at 11am on the "eleventh hour of the eleventh day of the eleventh month."
While this remembrance day on Nov 11 reflects the end of the whole war, technically it only relates to the cease-fire on the Western Front. Unbelievably the fighting continued until Nov 11 2018 in some parts of the Ottoman Empire.
Armistice Day was soon adopted as a day of remembrance for the massive loss of life during World War One. By the next year, 1919, Armistice Day was being celebrated in the United States, as Veteran's Day, and the United Kingdom.
Annually a two-minute silence is observed on the eleventh hour of the eleventh day of the eleventh month to mark this solemn day. Its message is both of hope and peace for the future.
Poppy Day
Nov 11 is also often known as Poppy Day. This name is derived from the tradition of wearing a red poppy on your lapel and laying wreaths of red poppies on the memorials to the war dead. 
In his poem "In Flanders Fields", Canadian physician Lieutenant-Colonel John McCrae spoke about the flower that bloomed in the battlefields of the Western Front. He compiled it at the front in 1915 after losing a friend in the Second Battle of Ypres. The last stanza of the poem goes as follows:
Take up our quarrel with the foe:
To you from failing hands we throw
The torch; be yours to hold it high.
If ye break faith with us who die
We shall not sleep, though poppies grow
In Flanders fields.
Here is a short movie from History.com on Armistice Day: