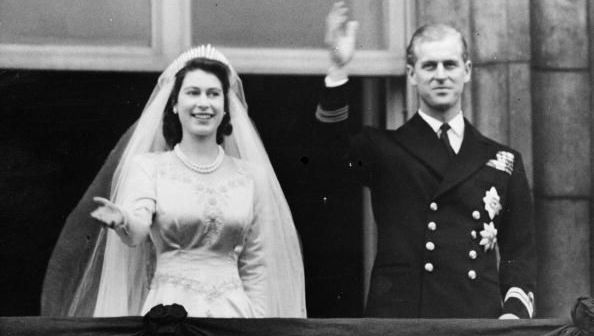 Queen Elizabeth married Philip Mountbatten on Nov 20, 1947, just two years after the end of WW2. Naturally, there weren't as many cameras back then, but there is some amazing footage of the day.
Queen Elizabeth and Prince Philip were married at Westminster Abbey, and it was without question one of the biggest media frenzies the world had ever seen up to that point. 
Their wedding received unprecedented media coverage, and due to advancements in technology at the time surrounding cameras, much of the day was captured on camera.
Read more: 4 Royal rules that are no longer enforced
2,000 guests were invited to the wedding ceremony, which was attended by dignitaries, politicians, and royals from around the world.
BBC Radio even broadcast the whole ceremony to 200 million people from around the world. There were several iconic images from the day, perhaps most notably that of Queen Elizabeth and Prince Philip on the balcony of Buckingham Palace waving to the adoring crowd.
Have a look at the footage below, courtesy of British Pathe
Read more: Who is Boris Johnson?