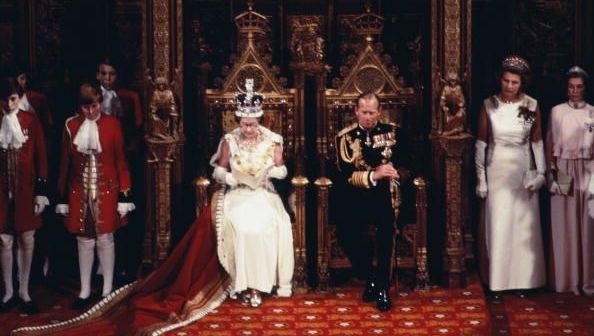 It is rare that footage from 1966 will come in full technicolor. Now, thanks to British Pathe, we can see exactly what it looked like.
1966 was a momentous year for Great Britain, and Queen Elizabeth was certainly kept busy. She was more than 10 years into her reign as Queen and was well-liked by the British public.
England would win the World Cup, and spirits were high throughout the nation.
Fans of Queen Elizabeth will be enthralled as they look upon footage from this year, which shows the Queen and Prince Philip strolling through Westminster before taking her throne and making a powerful address to Parliament. 
During her speech, Queen Elizabeth can be heard outlining the government policies for the following year. The then Prime Minister Harold Wilson and opposition leader Edward Heath can be seen at the front of the crowd listening intently.
Read more: The Sussex's in South Africa! The best photos from day 1
Have a look at the footage courtesy of British Pathe below
Read more: Queen Elizabeth attends the Opera
* Originally published in Sept 2019.