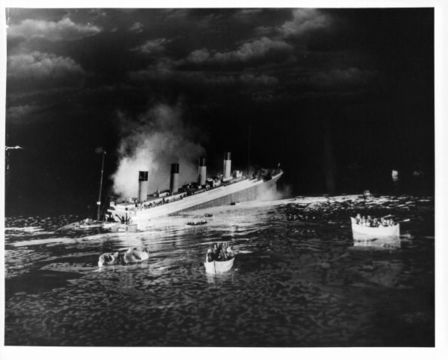 This footage is incredible
On the 14th of April 1912, the passenger liner RMS Titanic collided with an iceberg in the Atlantic ocean and famously sank.
It was the boat's maiden voyage and became an international and historic news story at the time.
Sinking off the coast of Canada, more than 1500 men, women, and children perished in this tragic accident. The RMS Titanic was famously built a the Harland and Wolffe shipyard in Belfast before setting sail for North America.
Now, thanks to British Pathe, who specialize in producing historical footage and archives, we can hear what happened while the Titanic sank directly from the survivor's mouths.
This clip is from a short television documentary about the sinking of the Titanic, including interviews with survivors talking about their experiences and their escape. 
The clip shows hopeful passengers waving white tissues as they depart for North America before showing passengers explaining what the experience was like to be onboard the ship.
A passenger can be heard describing how he shared a bunk with 6 people, and how he and his family were treated as if they were 'in a 3rd-class restaurant'. 
There was a clear divide on board the Titanic between rich passengers and poor. The rich were essentially granted full access to most areas of the ship, while poorer passengers were expected to remain in their own designated areas, and not mingle with the more high-class guests.
The survivors recall the terrifying moment that the ship hit a huge iceberg and began to sink, as well as the aftermath.
Stories are recalled with incredible detail and it is striking how each survivor can remember even the most peculiar of details regarding how they managed to get to safety after the crash.
Have a look at the survivor's stories, courtesy of British Pathe.