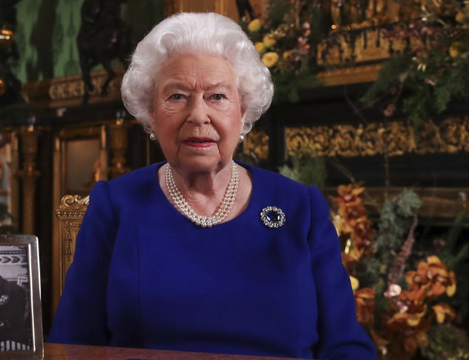 Her Majesty Queen Elizabeth II may have to stop her regular royal duties according to Royal biographer Andrew Morton. 
It's been suggested that Queen Elizabeth II "may never return to frontline duties" due to the COVID-19 pandemic. The 94-year-old Monarch may need to remain in quarantine until a vaccine is found and distributed.
The Queen is currently self-isolating with her husband, Prince Philip (98) at Windsor Castle. It has been announced that Queen Elizabeth will remain at Windsor for the summer and that Buckingham Palace, in London, will remain closed for the season. This is the first time that's happened in 27 years. 
Read more: Prince Harry makes an announcement regarding the Invictus Games
On Sunday, the British Prime Minister outlined a tentative three-stage "exit plan" for the country, which urged those who needed to return to work, announced new alert levels, and stated an official 14-day quarantine would be introduced for those entering the country. It was Johnson's TV address which prompted the Queen's biographer to speak out. 
Speaking to the British tabloid newspaper the Sun, Morton said Queen Elizabeth may never be able to return to her public duties and will most likely be seen on TV or via video link. 
He said "It's terribly sad but I can't see how the Queen can resume her usual job.
"The COVID-19 virus isn't going away soon and will be with us for months, if not years.
"It would be far too risky for the Queen to start meeting people on a regular basis."
A spokesperson for Buckingham Palace said the Queen has been keeping busy at Windsor conducting her weekly meetings with the Prime Minister by phone and attending to her daily red box of government papers. 
This has been the Queen's longest absence from official duties during her 68-year reign over Britain. She is not expected to resume any duties until autumn 2020 at the earliest.
Read more: Queen Elizabeth...As a mechanic?