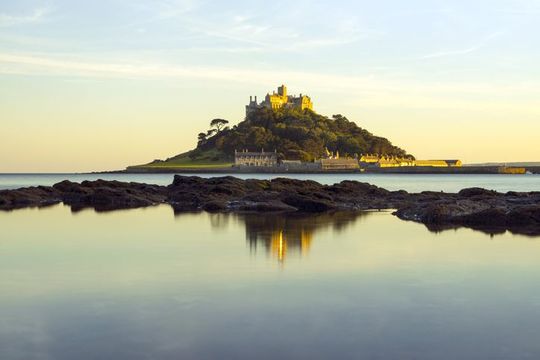 Looking for a new place to work?
The St. Aubyn family is an aristocratic family that has reportedly been living in the castle since 1647 and remains there to this day.
Located in Marazion, Cornwall, St. Michael's Mount is a small island just off the coast and is one of the most popular tourist destinations in the area.
In 1954 the St. Aubyn family made the decision to donate the site to the National Trust - but made sure to insert a clause that guaranteed they had a 999-year lease on the property.
Now, the family are advertising for a Castle Officer to work at the island's medieval castle. The only way to access the property is by boat, or by a small man-made walkway during low tide. 
In normal times, over 350,000 people visit the island every year. While of course that number has seriously decreased during the course of the pandemic. 30 people are believed to live on the island all year round.
Now, the St. Aubyn family is reportedly looking to recruit a Castle Officer who will be responsible for the safety and security of the castle and its contents.
St Michael's Mount in Cornwall seeks live-in castle officer https://t.co/WZBufqaZeM

— BBC News (UK) (@BBCNews) May 11, 2021
The estate is looking for someone to stay at the castle at least five nights a week and take a "hands-on approach" to maintenance duties.
Castle steward Duncan Murdoch said: "The best thing about living here is having a sea view from every window. The worst thing is not being able to get a pizza delivered to your door."
Kate Cornwell, head of HR at St Aubyn Estates, added: "People who suffer from seasickness need not apply - you'll need to love boats as it's the only way to get on and off the island at high tide."
No doubt that this position won't be for the faint of hearted - so make sure you've got your sea legs before applying!