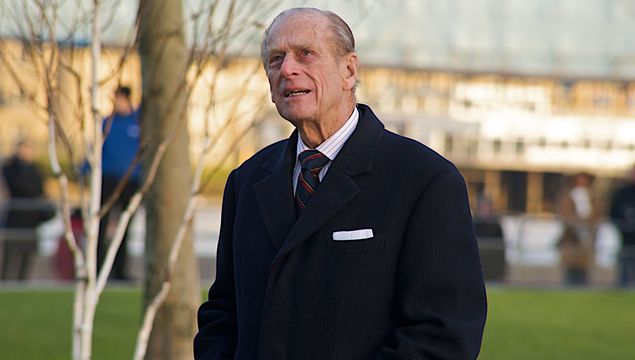 Prince Philip sadly passed away on April 9, 2021. We take a look back at the Duke of Edinburgh's incredible life.
Prince Philip's early life
Prince Philip was born in Corfu on June 10, 1921, the only son of Prince Andrew of Greece. His mother was Princess Alice of Battenberg and he, therefore, held the title 'Prince of Greece and Denmark'.
At 18 months old, Prince Philip and his family had to leave Greece. The country had become politically unstable and his uncle, the King of Greece, Constantine I, was forced to abdicate.
Fearing for the family's safety, Prince Philip's uncle, King George V ordered a Royal Navy ship to collect them and the young Prince was carried to safety in a cot made from an orange box.
The Duke's titles
During the First World War Prince Louis of Battenberg, Prince Philip's grandfather changed the family's name to Mountbatten. Prince Phillip adopted this name when he also became a naturalized British subject and renounced his Royal title in order to marry Princess Elizabeth.
Upon his marriage, Prince Phillip was bestowed with the titles Duke of Edinburgh, Earl of Merioneth, and Baron Greenwich.
Prince Philip's naval career
Prince Philip joined the Royal Navy as a cadet in 1939, following in the footsteps of his grandfather, Prince Louis, who was Admiral of the Fleet and First Sea Lord.
After completing his initial training under the auspice of Best Cadet of his entry, Prince Philip spent six months in the Indian Ocean as Midshipman aboard the battleship HMS RAMILLIES in 1940.
Prince Philip was subsequently promoted to sub-lieutenant and appointed to the destroyer HMS WALLACE. In 1942 he became the ship's First Lieutenant at the unusually early age of 21.
In 1952 he was promoted to Commander, but his naval career came to an end on the death of his father-in-law, King George VI.
Second World War
Aged 17 Prince Philip joined the battleship HMS VALIANT, which fought in the Battle of Cape Matapan. The Prince was in charge of the ship's searchlight control, enabling VALIANT to pinpoint enemy vessels in the dark. For this work, he was mentioned in despatches.
Prince Philip was then appointed First Lieutenant of the W-class destroyer, HMS WHELP, which was present in Tokyo Bay when the Japanese signed the surrender.
Prince Philip's marriage to Princess Elizabeth
In July 1947 the engagement of Lieutenant Philip Mountbatten to Princess Elizabeth was announced. Four months later, on 20 November, they were married in Westminster Abbey.
Princess Elizabeth and The Duke of Edinburgh spent part of their honeymoon at Broadlands in Hampshire, the home of Earl Mountbatten of Burma, and Birkhall, which is located on the Balmoral estate.
Prince Philip's children
The Queen and Prince Philip had four children. Prince Charles, Prince of Wales was born in 1948 and Princess Anne, The Princess Royal, was born two years later. After ascending the throne, the couple had two further children: Prince Andrew, Duke of York, born in 1960, and Prince Edward, Earl of Wessex, born in 1964.
The Duke's interests
Prince Philip was particularly interested in science, industry, and engineering. He visited research stations and laboratories, coal mines and factories, engineering works, and industrial plants - all with the aim of understanding, and contributing to the improvement of, British industrial life.
Environmental and conservation issues were also of great interest to Prince Philip. Concerned about pollution by exhaust fumes, he began using an electric car in the 1960s. Since visiting Antarctica and the South Atlantic in 1956-57, Prince Philip has devoted himself to raising public awareness of the relationship of humanity with the environment.
The Duke was a keen sportsman and enjoys polo, carriage driving, and sailing. He was also a qualified pilot and was the first member of the Royal family ever to fly out of Buckingham Palace Garden in a helicopter.
* This biography was first published by the Royal's official site, Royal.uk.