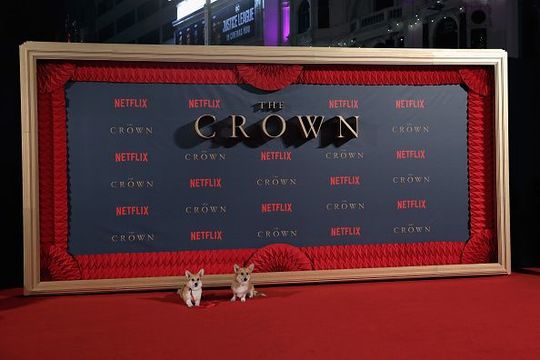 The Crown's fifth series is set to be one of the most controversial yet
The Crown is one of the most popular show's on Netflix and beyond.
Fans of the Royal Family have been drawn to the show along with millions of viewers worldwide. Season five of the show is set for release in November 2022, and, according to reports, is promising to be one of the most controversial yet.
Season 4 was hugely popular and saw Olivia Colman play Queen Elizabeth, with main cast members Tobias Menzies, Helena Bonham Carter, Josh O'Connor, Marion Bailey, Erin Doherty and Emerald Fennell all reprising their roles from the third season. As well as this, Gillian Anderson, Emma Corrin and Stephen Boxer were added to the main cast.
This week, news has emerged regarding the production team of season 5 of The Crown.
Jemima Khan was a close friend of Princess Diana and is a well-regarded film producer. Khan had been called in to assist with the production of the show, and was believed to be well-equipped to do so due to her close relationship with Princess Diana.
Khan, however, clearly had some issues with the direction the show is taking. The producer has pulled out of the show due to the story not being handled "as respectfully or compassionately" as she had hoped, she has said.
Khan says she was brought in to help the show's creator, Peter Morgan, write the script of the fifth series, which includes the years leading up to Diana's death in a Paris car crash in 1997.
Speaking to The Sunday Times, Khan said "It was really important to me that the final years of my friend's life be portrayed accurately and with compassion, as has not always happened in the past."
Khan acknowledged that the show was going in a direction she didn't agree with, and chose to pull back, and have her name removed from the show altogether.
She said "We worked together on the outline and scripts from September 2020 until February 2021. When our cowriting agreement was not honored, and when I realized that particular storyline would not necessarily be told as respectfully or compassionately as I had hoped, I requested that all my contributions be removed from the series and I declined a credit."
The Crown released a statement acknowledging Khan's departure. 
They said "Jemima Khan has been a friend, fan and a vocal public supporter of The Crown since season one. She has been part of a wide network of well-informed and varied sources who have provided extensive background information to our writers and research team, providing context for the drama that is The Crown. She has never been contracted as a writer on the series."
Jemima Khan cuts links with The Crown over treatment of Diana's final years https://t.co/bKpw4CbDUU

— The Guardian (@guardian) November 7, 2021