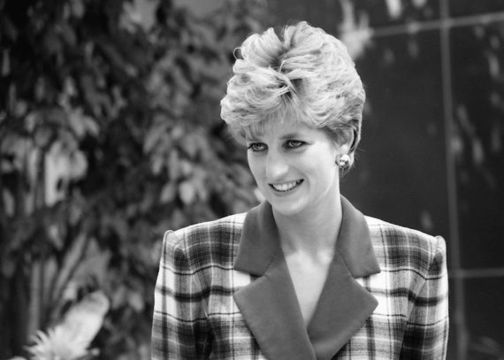 The second episode of the much-awaited show airs tonight on ITV
1995 was the year, and little did the Royal Family know that an interview was set to air that would completely alter how the family was viewed for years to come. 
When Princess Diana sat down with journalist Martin Bashir for BBC's 'Newsnight', no one saw what was to come. What was supposed to be a simple interview very quickly turned into somewhat of a crisis for the family, and created a mess that proved exceedingly difficult to clean up.
Today, 25 years on, the legacy of the interview remains as strong as ever. It has been alleged, however, that Martin Bashir intentionally misled Princess Diana's brother in order to secure her appearance in the interview.
The new director-general of the BBC Tim Davie has apologized to Earl Spencer for the use of the fake bank statements which are claimed to have been used to secure the interview, which certainly confirmed that some foul-play was at hand.
Now, a new ITV special called 'The Diana Interview: Revenge of a Princess' is set to reveal the true story behind the fateful interview.
In the show, the background of Prince Charles and Princess Diana's marriage is examined, which sheds some light on the circumstances that were present when leading up to the interview.
What makes this show special is that it involves Martin Wiessler, a graphic designer who produced forged documents that were allegedly used by Bashir to secure the interview with Diana. Wiessler had this to say on the story ''In almost a naive way, I thought when you worked for the BBC, you were working for the greater good of everything. You were always doing the right thing for the public as a public broadcaster. Almost all of that fell away and I thought what it is really about is senior management and senior producers and presenters protecting themselves at all costs. I quite clearly felt that I was the one who was going to be the fall guy in this story. All I want is for the BBC to come forward and honestly make an apology because it's had a huge impact.''
Earl Spencer also took to Twitter to explain his thoughts on the BBC's deceit.
1/2 Many people are, quite understandably, asking why I've waited till now to come forward with the truth about how the @BBCPanorama with my sister came about. While I knew that Martin Bashir used fake bank statements and other dishonesty to get my sister to do the interview,...

— Charles Spencer (@cspencer1508) November 8, 2020
2/2 ... what I only found out 2 weeks ago, thanks to journalist Andy Webb's persistent use of the Freedom of Information Act, is that the BBC also knew. Not only knew about it, but that they covered it up.

— Charles Spencer (@cspencer1508) November 8, 2020
The BBC has reported that Bashir is unwell and would be unable to comment on any of the details surrounding the documentary. No doubt that this documentary will bring up several questions that will need to be answered.
The second episode of this two-part series airs tonight at 9pm GMT, on ITV.