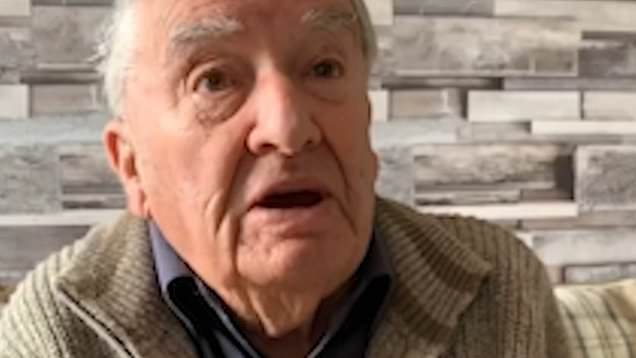 "I served my country and did my duty, now it's your duty to sit on the couch."
Some of the last of Britain's World War II heroes have made emotional pleas to younger generations to stay at home. 
These pleas come just three days after the British Prime Minister Boris Johnson ordered the British public to stay at home, if at all possible. As of Mar 26, 2020, Britain has recorded 9,529 (which rose by 1,452 cases within 24 hours). So far the United Kingdom has suffered 465 deaths. Overall, worldwide there have been 487,097 cases recorded and 22,029 deaths.
Read more: Prince Charles tests positive for Coronavirus COVID-19
Harry Fenn (95) from the island of Jersey, was 19 years old when the Allies landed in Normandy. He served as a Royal Navy medic. The WWII vet also survived the Portsmouth bombing of 1940 after family evacuated there.
Speaking to the public on Facebook, Fenn said "In 1944, I served my country and did my duty. Now it's your duty to sit on the couch. Please save lives. It's as simple as that."
Similarly, Jack Bowden, from Bolton, worked in the production on penicillin at the Royal Navy Medical School in Clevedon, Somerset, during the war. The 98-year-old veteran has recorded from the Coronavirus. His family has urged people to protect others and stay at home.
Another World War II survivor, Maureen Childs (80) also pleaded on the younger generations to do their duty comparing the days of the Blitz to Britain's current situation.
She told the Daily Star "As soon as the sound stopped, we were all sitting there petrified because you didn't know if you were underneath it. A virus is nothing compared to that."
Read more: The Royal Tradition that has been hit hardest by coronavirus