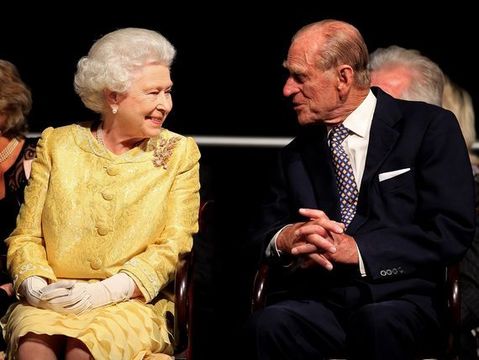 Queen Elizabeth has responded to Harry and Meghan's interview with Oprah Winfrey
Harry and Meghan's explosive interview with Oprah Winfrey made headlines all over the world and sent the media into overdrive.
In the interview, Meghan Markle revealed the treatment she received at the hands of the Royal Family, which was certainly a shock to many. Meghan and Harry had clearly been put through the ringer by the British tabloid press and didn't receive an appropriate level of support. 
What was even more shocking than this, however, was how Meghan detailed that a member of the family had expressed concerns over how dark the then newborn Archie's skin would be.
This statement caused shockwaves around the world and really called the Royal Family's morals into question. 
Buckingham Palace released a statement shortly after the interview that shed some light on what exactly Queen Elizabeth's thoughts were regarding what she saw.
The statement said "The whole family is saddened to learn the full extent of how challenging the last few years have been for Harry and Meghan. The issues raised, particularly that of race, are concerning. While some recollections may vary, they are taken very seriously and will be addressed by the family privately. Harry, Meghan and Archie will always be much-loved family members."
The statement followed two days of crisis talks among senior royals and palace aides about how best to handle the mounting public relations crisis. The Royal Family has health with public scandal before, but allegations as serious as this will certainly need to be internally investigated.
While Queen Elizabeth's statement did acknowledge Markle's comments about race, many observers have expressed disappointment that the Queen did not apologize or condemn any racism within the family.
Prince Charles appeared in public this week and refused to answer any questions relating to the interview.
Charles Anson, the Queen's former press secretary, said the statement was what he had expected. "It's important to underline the fact that there is an understanding about what the debate's about. To ensure the public knows that the family are taking this seriously, but that they wish to deal with them in the family context," he told Sky News.
It remains to be seen what comes next for the Royal Family.
BREAKING: Buckingham Palace releases statement on behalf of Queen Elizabeth following Prince Harry and Meghan's interview, saying, "The whole family is saddened to learn the full extent of how challenging the last few years have been for Harry and Meghan." https://t.co/6k5NR1em41 pic.twitter.com/TCekWLqQau

— ABC News (@ABC) March 9, 2021