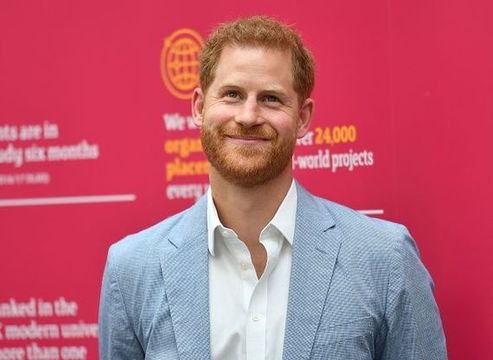 The Duke of Sussex has opened up about the plight of racism in a recent GQ Magazine feature interview
Prince Harry has taken the time to speak with Patrick Hutchinson, who is an author and a fitness trainer but is undoubtedly best known as a Black Lives Matter activist. 
Hutchinson went viral last June when a famous image emerged of him carrying a white man to safety during a Black Lives Matter protest. MPs at the time described Hutchinson as representing 'the best of human behavior', and Hutchinson became somewhat of an icon on social media.
The Duke of Sussex spoke with Hutchinson as a part of GQ's ongoing content in honor of Black History Month in the UK. Their conversation was a part of the 'GQ Heroes Festival' which is a celebration of some of the best and brightest minds the UK has to offer. 
The conversation was carried out from Prince Harry's home in Santa Barbara, California, while Hutchinson spoke from the head office of Conde Nast.
Harry discussed the unconscious bias that he was unaware of until he met his wife Meghan Markle. He said 'Once you realize or you feel a little bit uncomfortable, then the onus is on you to go out and educate yourself, because ignorance is no longer an excuse. And unconscious bias, from my understanding, having the upbringing and the education that I had, I had no idea what it was. I had no idea it existed. And then, sad as it is to say, it took me many, many years to realize it, especially then living a day or a week in my wife's shoes.'
When speaking about the incident in which he saved a far-right protester from any further harm, Hutchinson said 'We were pleased that we'd been able to avert a serious, serious situation. Yeah, I would do it for anybody and I would do it time and time again. It's just not something you think about. I know you've been in the armed forces and I know you've seen some things that lots of us haven't seen, so for me, I don't know, it's just a mentality. It's something you just have within you.'
Have a look at the full conversation below, courtesy of the Royal Family Channel