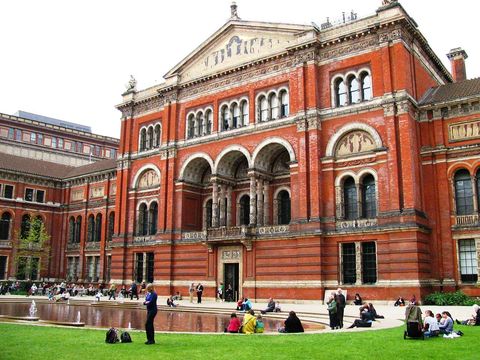 Home to a plethora of educational institutions, foreign language schools, and museums, the London neighbourhood of South Kensington is a jewel in Prince Albert's crown.
It is Prince Albert, the beloved husband of Queen Victoria, who has left a lasting mark on the London neighborhood of South Kensington. Following London's Great Exhibition of 1851 in nearby Hyde Park, Prince Albert, always a patron of the arts, used the event's proceeds to turn the area surrounding what is now Exhibition Road into one strongly associated with the arts and sciences. As a result, South Ken, as it is known to Londoners, is home to the Royal Geographical Society, the Royal College of Art, the Royal College of Music, and a plethora of educational institutions, foreign language schools, and museums.
South Kensington is next to the neighborhoods of Kensington and Knightsbridge and is composed of graceful garden squares and quiet residential streets lined with Victorian houses and stately trees. This neighborhood derives a rich international flavor from the large numbers of French, Spanish, and Italians who live there.
For instance, the strong presence of French-speaking people in the area is evidenced by the French secondary school named the Lycee Francais Charles DeGaulle, a French cinema, and several French bookshops and cafes, all within the perimeters of this neighborhood. Aubaine on Brompton Road, an authentic French brasserie in the heart of South Kensington, is open from early morning to late night—though residents of the area seem partial to its breakfast menu.
Eating out and shopping
When the South Kensington and Gloucester Road Underground stations opened in 1868, they linked this neighborhood to other parts of central London. Today restaurants and shops are clustered around and about these busy tube stations and their side streets. The area near the South Kensington Underground station has become one of London's most popular shopping centers, with row after row of elegant designer boutiques. Within the footsteps of the South Kensington station, the historic Michelin Building with its colorful and lively exterior has been a London landmark since it was completed in 1909. One of London's best places for a meal is Conran's Bibendum Restaurant, which is housed within the Michelin and offers excellent value with its three-course lunch menu.
While one can eat and shop well in South Kensington, it is its museums, especially the big three that face each other and dominate Exhibition Road, that feed the spirit with their outstanding collections. The Science Museum offers cutting-edge displays and exhibitions such as "The Science of Spying," which allows visitors to go undercover on a secret mission to see if they can escape without being captured.
Victoria and Albert Museum
At the Victoria and Albert Museum, known to Londoners as the V&A, floor after floor is devoted to art, ceramics, sculpture, jewelry, textiles, and dress. The museum's magnificent collection of decorative arts is known the world over. Toward the top of this illustrious building, rooms 87 and 88 are splendid, their walls lined with watercolors and oils by Gainsborough, Constable, and Turner.
Natural History Museum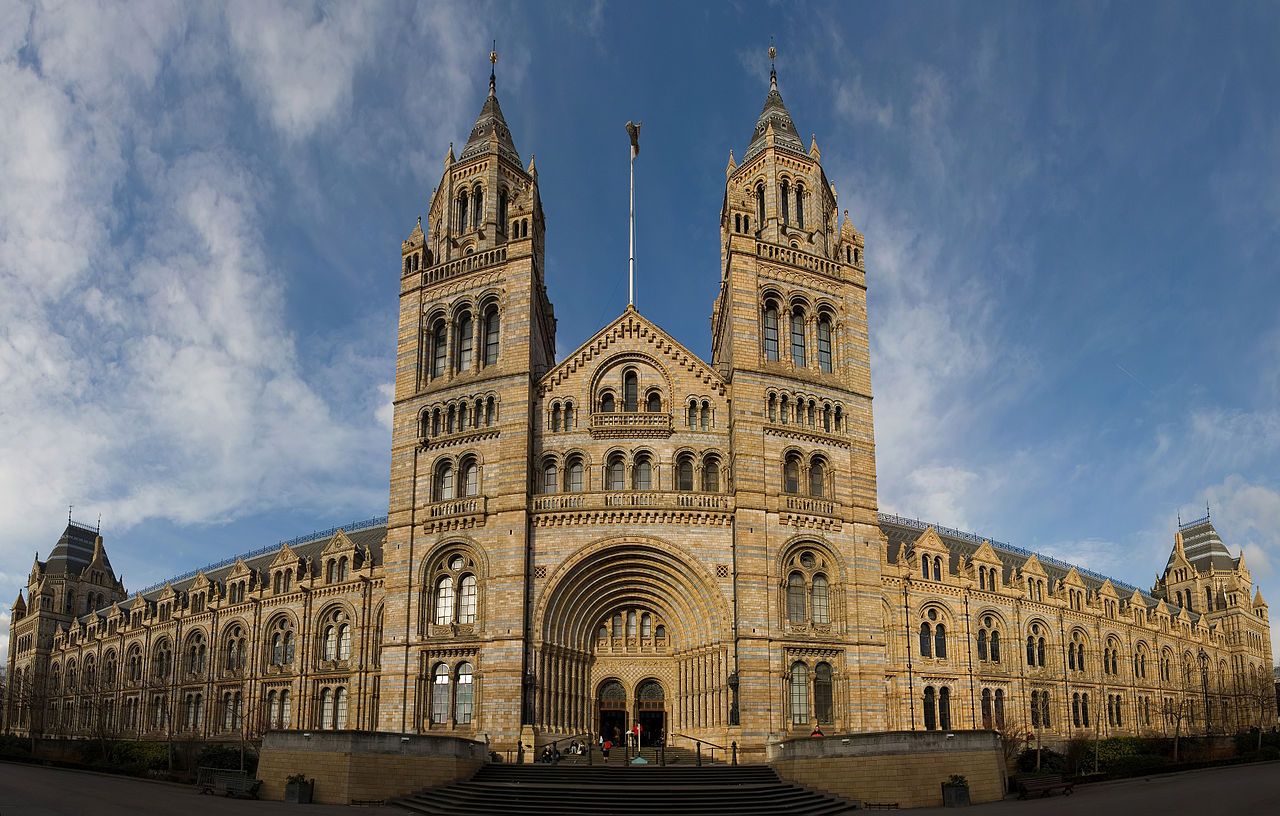 2
However, it is the huge, exquisite Gothic facade of the Natural History Museum that dominates the corner of Cromwell and Exhibition roads and just may be one of the most beautiful buildings in the city. London taxi drivers are often quick to point out this edifice to tourists, especially at night when its haunting exterior is brightly illuminated.
A towering skeleton of a dinosaur greets visitors just inside the entrance hall to the museum's main building, which includes displays on dinosaurs, ecology, and mammals in its Life Galleries. In the popular Creepy Crawlies Hall, curiosities about ants and termites, and other related species can be satisfied. At the Earth Galleries, with exhibits that show how natural elements have shaped our planet, visitors magically enter through a dramatic, soaring atrium whose walls are adorned with the planets against a night sky.
Between May and September, the Wildlife Garden brings the English countryside into central London with thousands of British plants displayed at different times during the season. Set into the museum gardens from late November to the end of January, and one of London's newest attractions is a huge and very popular ice skating rink.
The Darwin Centre, named after Charles Darwin, houses an incredible and eclectic collection of obscure specimens, many of which are kept in temperature-controlled jars. Visitors are encouraged to go behind the scenes of this functioning scientific laboratory, where regular free tours bring them in contact with working scientists. This part of the museum is still a work in progress, as various collections are being gathered and brought there for their permanent home. "Ice Station Antarctica," a new exhibition that is open to April 6, 2008, uses a combination of visual imagery, interactive activities, and authentic objects from Antarctica to help visitors feel what it is really like to live and work on the coldest, windiest and most remote continent on earth.
The Natural History Museum began as part of the British Museum in Bloomsbury and consisted of the collections of Sir Hans Sloane (1660-1753), who stipulated in his will that everything must stay together somewhere within the city. The collection opened to the public at its present location in South Kensington on Easter Monday in April 1881 and became independent of the British Museum in 1963. Alfred Waterhouse designed this museum as well as St. Paul's School, about a mile away.
The Natural History Museum was the first building in England to be faced exclusively with terracotta bricks, believed to be strong enough to resist the polluted air of Victorian London. The bricks are imprinted with images of plants, animals, and fossils. The central axis of the museum is aligned with the tower of Imperial College London, the Royal Albert Hall, and Albert Memorial just up the road, and forms part of the complex known colloquially as Albertopolis, which shows again how this area of South Kensington is so closely associated with Prince Albert.
South Kensington's squares and streets are reminiscent of a bygone era, with their serenity and quiet beauty. Many famous Londoners have called this neighborhood home over the decades. The novelist E.F. Benson lived on Brompton Square beside the Victoria and Albert Museum and the Brompton Oratory. Beatrix Potter first created the letters and drawings that became the Peter Rabbit books while living with her family at 2 Bolton Gardens.
Architecture and design
This is a neighborhood of contrasts, with one foot in Victorian times in its architecture and grid design, and the other in the 21st century with its posh restaurants and designer boutiques. Overall, its major museums, as well as lesser-known ones such as the Baden-Powell House, which focuses on the life of the man who founded the Boy Scouts, continue to anchor South Kensington and to draw visitors from all over the world. With all that this neighborhood has to offer, one only hopes is that visitors will allot ample time to experience some of its treasures made possible by Prince Albert during the glory days of the Victorian era.
* Originally published in July 2016.