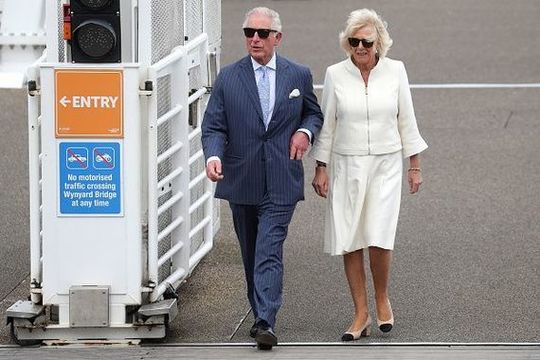 The vaccine rollout continues in the United Kingdom
As they are in their 70s, Prince Charles and his wife Camilla fall in the age bracket that is currently eligible to receive the COVID-19 vaccine in the United Kingdom.
Up to this point, almost 13 million people in the United Kingdom have received their Covid-19 vaccination, namely those in the over 80 age group and health workers.
Due to its fast-track vaccine program, the United Kingdom is ahead of most European countries in terms of the percentage of its population that has received the vaccine.
This week, Clarence House released a statement to let the public know that Camilla and Charles have received their vaccine. They didn't specify which vaccine the pair got, but it comes following reports last month that Prince Philip and Queen Elizabeth had also been vaccinated.
It is rare for the family to allude to information pertaining to the health of any family members, but an exception has been made in this instance. 
As we know, last year Prince Charles tested positive for the virus, so he of all people understands the importance of getting vaccinated. As well as this, Prince William caught the virus himself shortly after his father's diagnosis.
Prince Charles and his wife Camilla have been given their first doses of a #COVID19 vaccine, Clarence House has said https://t.co/btq3CVXwdc

— Sky News (@SkyNews) February 10, 2021
It is still unclear how long the vaccine will protect you from the virus, but Royals and celebrities alike in the United Kingdom have been encouraging the public to get the vaccine. 
Have a look at this clip featuring Elton John and Michael Caine encouraging the public to get vaccinated.
No doubt that as the vaccine program sweeps through the age groups, the rest of the family will be getting theirs.