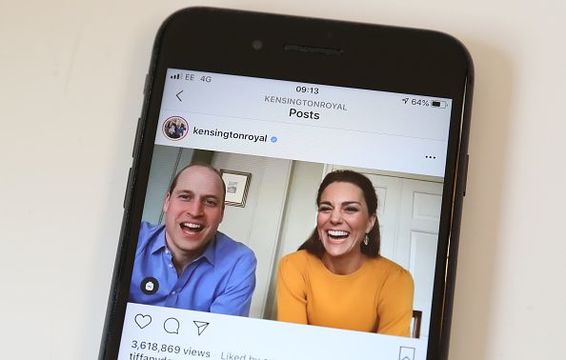 William and Kate aren't letting the coronavirus stop them from carrying out engagements it seems
Covid-19 has had an unprecedented effect on our lives. We are housebound, and all non-essential travels is either forbidden, or strongly ill-advised, depending on which country you're in.
This means that we have to come to terms with what can only be described as a 'new normal' as we fight this virus. Going outside, meeting friends, and eating in restaurants have all sadly had to be put on the shelf for now as we tackle this global pandemic.
Read more: Prince Charles reads the weather!
We all saw Queen Elizabeth's address to the nation. She stressed just how important it was to come together by staying apart, and delivered an iconic speech that will go down in history as one of the best of its kind.
At this point, the severity of the virus is understood by almost everyone in the UK. At the time of writing, Boris Johnson is spending his 4th day in ICU. Reports suggest the Prime Minister is recovering well, but that remains to be confirmed.
The show must go on
For William and Kate, however, nothing appears to be capable of stopping them.
While they're quarantined at home with their children, the Duke and Duchess of Cambridge are doing everything in their power to ensure that at least a semblance of normality remains.
As we know, normality for the Cambridges means meeting dignitaries, and making public appearances.
Thanks to modern technology, the Cambridges have done just that with a lucky school in Lancashire. William and Kate video-called in to a school in Burnley, and chatted to some teachers and students about how they were handling the pandemic.
Everyone was in good spirits, as William and Kate's presence clearly gave everyone a real boost. Let's hope this stubborn virus goes away soon.
Have a look at the footage below
Read more: Harry and Meghan's new charity