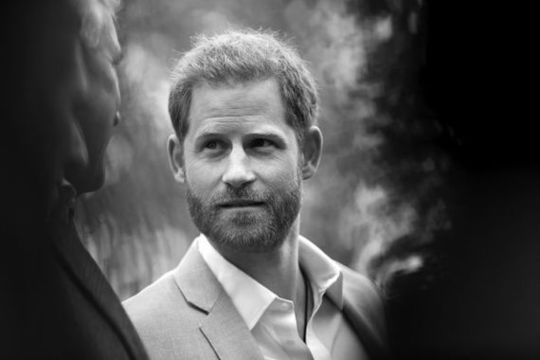 Prince Harry turns 37 today!
Prince Harry, the Duke of Sussex was born on this day in 1984.
Princess Diana's youngest son has lived his life in the spotlight and been a well-liked member of the Royal Family for his whole life.
In recent years Harry's relationship with the media as well as the Royal Family has taken a turn for the worse, causing the Duke to relocate to North America with his wife Meghan Markle and their two young children.
In honor of Harry's birthday, let's take a look at some lesser-known facts about the Duke of Sussex.
His full name is quite the mouthful 
The Duke of Sussex was in fact born Prince Henry Charles Albert David, at St Mary's Hospital, in London, on September 15, 1984.
He was never a fan of his outfits as a child
While Harry was fawned over as a young child, he was never too enamored with the clothes he was made to wear himself, telling an ITV Documentary crew how he would ask his mother about his fashion choices were that possible today. He said  "One thing I would love to ask her now, I genuinely think she got satisfaction out of dressing myself and William up in the most bizarre outfits – normally matching. 'How could you do that to us?'"
He has no issues with The Crown
The Crown has taken the UK by storm and is one of the most popular shows on Netflix today.
While the show is based on Harry's family, he doesn't have a problem with the show. He told James Corden ''I am way more comfortable with The Crown than I am seeing stories written about my family or my wife. That [The Crown] is obviously fiction, take it how you will. But this is being reported on as fact because you're supposedly news. I have a real issue with that."
He had to ask Queen Elizabeth for permission to marry
Royals historically were required to ask the monarch's permission to marry according to the The Royal Marriages Act 1772.
Reforms passed by Parliament in 2013 relaxed the rules but the next six in line to the throne are still required to seek the queen's approval, which included Harry.
He's sixth in line to the throne
Prince Harry is sixth in line to the throne, with succession passing through every direct heir.
Harry proposed over a roast dinner
Meghan Markle revealed in an early interview with the BBC that Prince Harry made the decision to propose while preparing a roast chicken dinner. Ever the romantic!
Happy birthday to Harry!