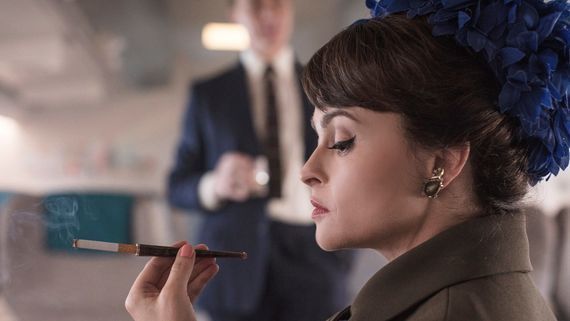 Helena Bonham Carter has added her opinion on the recent controversy surrounding The Crown
Safe to say, season 4 of The Crown has been a resounding success. Fans of the show have spoken out about the impressive attention to detail shown, and the series has been well received by and large to this point.
There has, however, been a fair chunk of criticism leveled at the show. Many involved with the Royal Family have claimed that the show has taken a certain level of poetic license, and has embellished certain situations in order to enhance the level of drama in the show.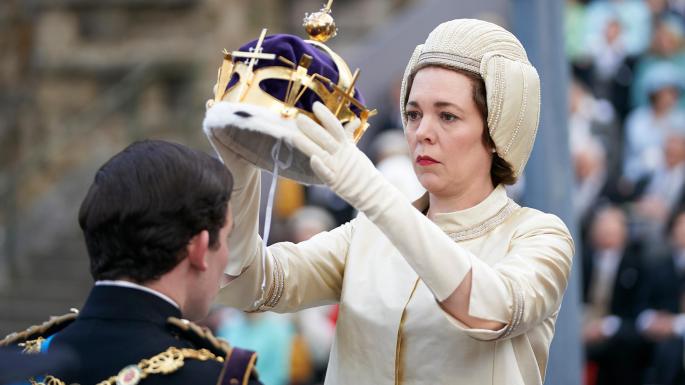 2
Reports have emerged that state that the Royals themselves are unhappy with how they are portrayed in the show, and just last week we saw Princess Diana's former bodyguard come out and allege that the show does not stay true to real events. 
Now, Helena Bonham Carter, who plays Princess Margaret in seasons 3 and 4 of the show, has spoken out and explained the need to make the distinction between what is fact and what is fiction. 
Bonham Carter said that there is a 'moral responsibility' the show has to inform viewers that it is in fact a drama, and isn't meant to necessarily be taken at absolute face value.
Speaking on an official podcast for the show, she said that there was a difference between 'our version', and the 'real version' of the show.
She said ''It is dramatized. I do feel very strongly, because I think we have a moral responsibility to say, 'Hang on guys, this is not … it's not a drama-doc, we're making a drama.' So they are two different entities."
Bonham Carter praised the 'amazing' research carried out by the creator of the show, Peter Morgan. She added ''That is the proper documentary. That is amazing and then Peter switches things up and juggles."
The culture secretary Oliver Dowden addressed the need for the show to be clear about it's content, telling the Daily Mail ''It's a beautifully produced work of fiction, so as with other TV productions, Netflix should be very clear at the beginning it is just that … Without this, I fear a generation of viewers who did not live through these events may mistake fiction for fact."
In particular, concerns have been raised over the portrayal of Prince Charles and Princess Diana's marriage. The depiction of the relationship has been unfavorable to Charles and has certainly raised eyebrows.
Have you been keeping up with the show? What's your opinion on the controversy?
Let us know!