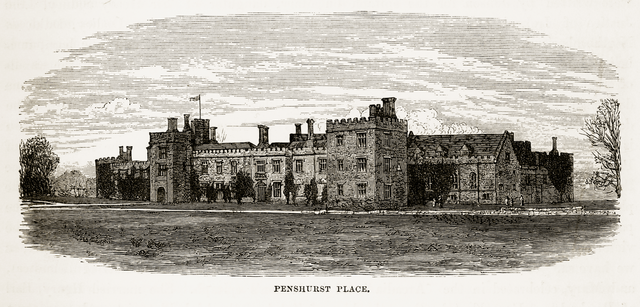 We chat with Philip Sidney, 2nd Viscount De L'Isle MBE about growing up in Penshurst Place and the challenges of running the estate today.
As a visitor it is easy to fall in love with Penshurst Place, a charming mellow sandstone fortified manor house seven miles from Royal Tunbridge Wells in Kent, just over an hour away from London. But what would it be like to live here, immersed in nearly seven centuries of history?
As Philip Sidney, 2nd Viscount De L'Isle MBE marks the 25th anniversary of his inheritance of the 2,500-acre estate – and 464 years of Penshurst Place being the Sidney family home – he welcomed British Heritage Travel for a chat.
Read more:  Jacobite dreams and the uprising of 1745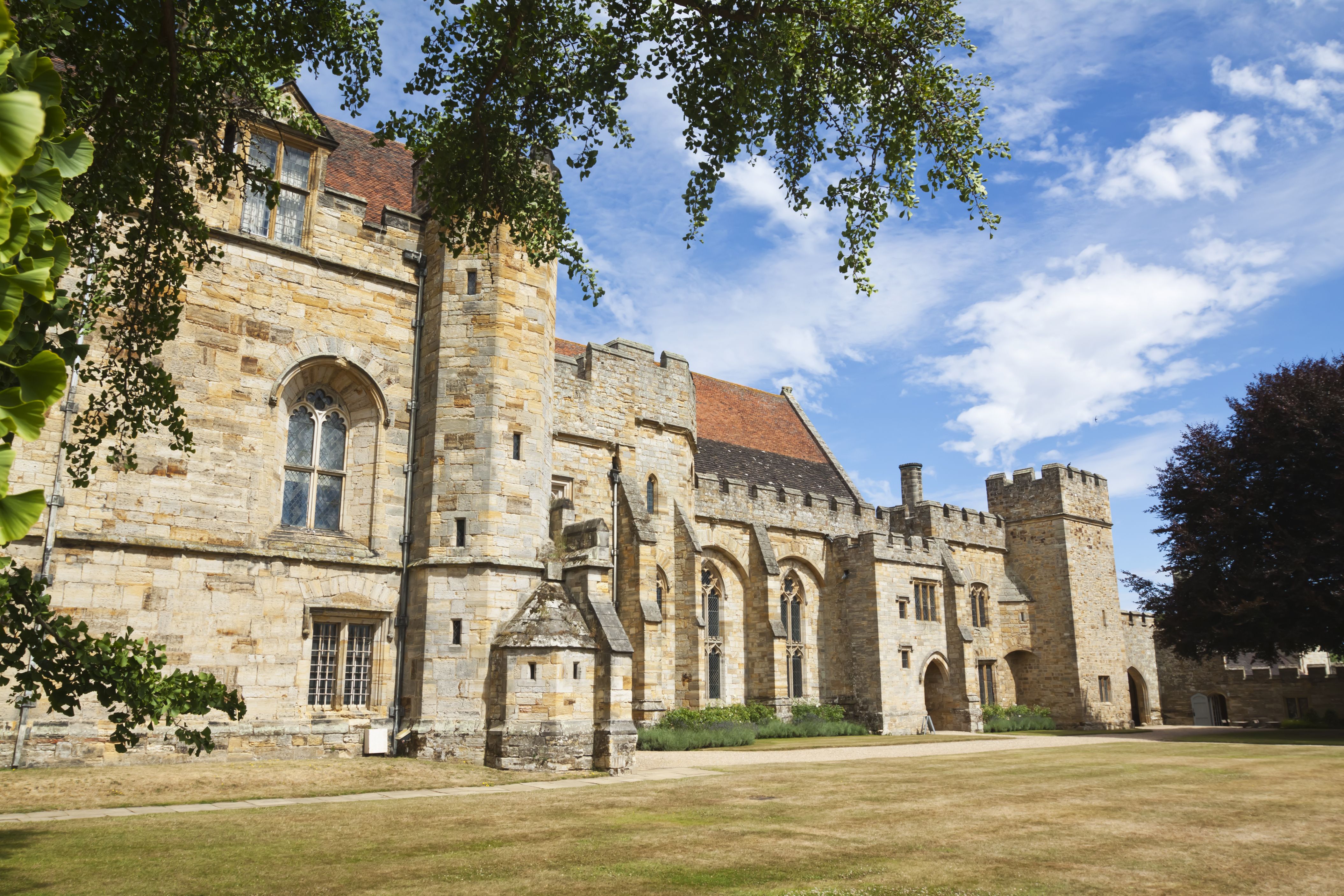 3
We began with a tour, including the magnificent original Baron's Hall built by a London merchant in 1341 as a country retreat. Penshurst Place was later owned by King Henry VIII, and his son, Edward VI, then granted it as a reward to his tutor and steward, Sir William Sidney, in 1552. Portraits of many of Lord De L'Isle's forebears hang in the Tudor Long Gallery, not least that of red-haired Sir Philip Sidney, the poet, and the epitome of Elizabethan chivalry.
On to the Queen Elizabeth Room: so named because the Virgin Queen - who loved to party at Penshurst - held audiences here. Tapestries and porcelain abound in staterooms where, as a child, Lord De L'Isle went hunting for ancestral ghosts. The gardens, among the oldest in private ownership with records dating to 1346, are now an enchanting adventure through yew-hedged 'rooms' running off the superb 16th-century classical Italian Garden.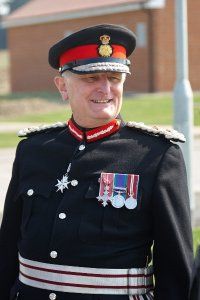 3
And so to that chat, over a cup of tea in Lord De L'Isle's comfy private sitting room.
You must be very conscious of quite literally living in history at Penshurst Place?
Yes, and we are extremely lucky to have our [archive of] family papers and to know what everyone did. Over the centuries, members of the family have done their duty, either for the monarch or in the Armed Services. Living at Penshurst Place is all about stewardship, looking after, and adding to its history.
Read more: Greenway House: at home with Agatha Christie
The Long Gallery, one of your favourite rooms, is full of portraits of your ancestors. Do you ever feel they are peering down checking on what you are doing? 
There is a certain amount of that, but I like to think we are all our own people!
Your most famous ancestor was Sir Philip Sidney, the great Elizabethan poet, soldier, courtier, and, as C.S. Lewis later said, "the aristocrat in whom the aristocratic ideal is really embodied". Quite someone to live up to. 
Yes, Sir Philip was very charismatic. Edmund Spenser was among his literary circle and to this day we get many inquiries about Sir Philip and his work. Interestingly, most of the literary experts on Sidney come from Canada and America. My son, also called Philip – it's a family tradition - has a doctorate in modern English from Trinity Hall, Cambridge, and he writes for a living. He followed a theme of Sir Philip's, about shooting an arrow into the air, in a sonnet he wrote to my late father, the 1st Viscount De L'Isle, commemorating the centenary of his birth in 2009. My father was one of only two people ever to have held the highest orders of gallantry and chivalry, the Victoria Cross and Knight of the Garter.
So Sidney genes of chivalry and poetry have thrived into modern times! What else can you reveal about Sir Philip, the person behind the reputation? 
He had a bad temper, I'm afraid to say! He was one of Queen Elizabeth I's favourite people but he got into trouble at times. We have a picture showing the Queen at Penshurst Place dancing La Volta [a saucy Elizabethan dance] with Sir Philip's uncle, [her sweetheart] Robert Dudley, throwing her into the air. The Duke D'Alencon, who was betrothed to the Queen, is in the foreground, but he has his arm around another bird – and Sir Philip is cheekily pointing out this indiscretion to his uncle.
All very risqué. And rather poignant, as a short time after the party Sir Philip was dead, aged just 31, following the Battle of Zutphen in 1586?
Yes. Sir Philip had always wanted to sail to the New World with Sir Francis Drake, but the Queen wouldn't allow it and she sent him to the Low Countries instead, where he ended his days after a musket wound to his leg turned gangrenous.
Other ancestors have connections with America, however. Sir Philip's brother, Sir Robert, was one of the first investors in the London Virginia Company, and his great-nephew Algernon Sidney (1622–1683), a republican with a small 'r', wrote Discourses Concerning Government, which was first taken up by the Boston Preachers. John Adams used Discourses as a model when drafting the Constitution of the United States. Algernon was executed for his supposed involvement in the Rye House Plot [to murder King Charles II and his brother James], which Thomas Jefferson later called judicial murder. Hampden Sydney College, Virginia is named after Algernon and John Hampden, also a republican. My wife, Isobel, and I helped with some fundraising there in recent times and we each received a Doctorate of Humanities, honoris causa in 2012.
Closer to home, every generation seems to have left its mark on the architecture of Penshurst Place – looking around, one sees at least eight periods represented from medieval to Victorian. How is that part of your story?
Penshurst has never been knocked down and rebuilt because no one ever had a huge fortune. Everyone simply added to what was here. Luckily everyone built in the same style, either Gothic or Gothick with a 'k'. My father's conjugal theory of architecture was that in each generation the wife says to the husband: "Before I move in, you've just got to …" I managed to survive here ten years without Isobel making me convert an unfinished space from 1820 into an office!
We're lucky that in the 19th century they made our private apartments relatively small, and we have had some wonderful family occasions in the staterooms – we held my wedding reception there, and when my daughter, Sophia, was married the year before last she had a big dinner in the Baron's Hall.
It's great to hear that Penshurst is still truly lived in today, but many stately homes had to be sold or simply vanished as 20th century social and economic changes took their toll. When your father, the 1st Viscount De L'Isle, inherited in 1945 he found a neglected house that had stood empty in the war, its windows blown out by flying bombs. Why didn't he just sell up and walk away?
At the time we owned an estate in Yorkshire, Ingleby Greenhow, which was a lovely Queen Anne mansion that had been used by the RAF as an officers' mess during the war. My parents could easily have abandoned Penshurst and lived very comfortably there. But they both decided they ought to make a go of trying to save Penshurst – it had been the family home for 400 years. So they sold the estate in Yorkshire and invested the proceeds, minus lots of tax, in Penshurst.
It took six months in the post-war era to get glass to re-glaze the house and the ancient drains had fractured, pouring water into the lawn. I was born in April 1945 so I was very young but I remember we all lived – I had two (later four) sisters – in very few rooms because the house was in turmoil. But my mother and father did a fantastic job of repairs, putting in plumbing and bathrooms, and so on.
Read more: The day Buckingham Palace was bombed during WWII
Growing up, knowing that you would inherit Penshurst Place – obviously, that's an honour, but did it seem like an unavoidable, rather heavy burden of responsibility too?
I was very lucky in that my father encouraged me to join the Army first, which is what I wanted to do. So I got to the stage of Major in my Army career before my father tapped me metaphorically on the shoulder and said: "I'm not getting any younger" – and I came back [in 1979]. Then I learned how to run the estate by doing it, in the same way, that my son, who is on the board of management, is learning it. You absorb it and we have fantastic staff here – about 30 on the whole estate. We like to think we have as few people as possible, all of whom work jolly hard.
Penshurst Place opened to the public in 1946 to help pay for restoration and maintenance, and last year you had 73,000 visitors – do you mind the intrusion, the commercial aspect? 
If we didn't open the house to the public, we wouldn't have the house! But Penshurst is very much our family home, which is visited, and not an attraction in which we live. Fortunately, people are very interested in its history. There are some things we would not do, lions in the park, that sort of thing. We get around 2,000 visitors to our annual Armada Week [featuring historical re-enactors], and we allow weddings here and for Penshurst to be used as a film location –The Other Boleyn Girl, Wolf Hall, and The Hollow Crown, and the creaking floorboard sound effects for Hogwarts in the Harry Potter films came from our Long Gallery!
We began by chatting about your awareness of being part of Penshurst's ongoing history – what will be your legacy here?
I would like to think we will have left Penshurst in much better order than when we took it on. In the last 25 years, we have had a fairly big re-organization, giving up farming [on the wider estate] and letting our land, improving visitor facilities [to the house], continuing the enormous amount of work my father did in the garden – we have a new border next year. As a family, we don't aim to be flashy and hopefully, we've survived on our wits. Penshurst's survival has been really about doing a little bit all the time.
Read more: The history of Queen Victoria's Osborne House
For travel information and opening times to Penshurst Place, see www.penshurstplace.com
* Originally published in Aug 2016.