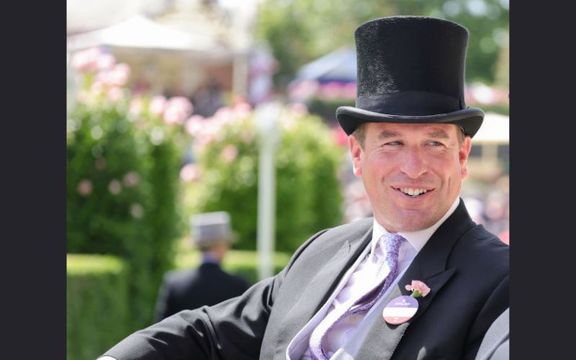 Peter Phillips, born on November 15, 1977, is a prominent member of the British Royal Family, known for his unique position as the first grandchild of Queen Elizabeth II and Prince Philip.
As the eldest child of Princess Anne, the Queen's only daughter, Peter Phillips has played a discreet yet significant role within the royal household. This article explores his early life, family connections, and his contributions to both the Royal Family and the broader community.
Peter Mark Andrew Phillips was born at St Mary's Hospital in London. As the Queen's first grandchild, his birth marked a historic moment for the British monarchy.
Despite being a member of the Royal Family, Peter's upbringing differed from that of his royal cousins. His parents, Princess Anne and Captain Mark Phillips made a conscious decision to raise him and his younger sister, Zara Phillips, away from the public eye, providing them with a more private and normal childhood.
Peter Phillips attended Gordonstoun School in Scotland, where he embraced the institution's emphasis on outdoor activities and character development. Following his education, he pursued a career in sports management, working for Jaguar Racing and the Williams Formula 1 team. This professional path showcased Peter's commitment to forging his own identity and contributing to society outside the realm of traditional royal duties.
In 2008, Peter Phillips married Autumn Kelly, a Canadian management consultant. Their wedding at St. George's Chapel, Windsor Castle, was attended by members of the Royal Family, reflecting the significance of Peter's place within the monarchy.
The couple welcomed two daughters, Savannah (born in 2010) and Isla (born in 2012), adding a new generation to the royal lineage.
Peter Phillips is a member of the Royal Family, making him a cousin to King Charles III. As a first cousin, Peter maintains a familial connection to the reigning monarch. His relationship with King Charles III is rooted in both family ties and the broader responsibilities associated with being a part of the British royal lineage.
While Peter Phillips has not held an official royal title or undertaken official royal duties, his presence at significant family events and public occasions underscores his importance within the royal framework.
His dedication to a private life and a career outside the royal spotlight has allowed him to contribute to society in a distinct manner. Peter's legacy lies not only in his familial connections but also in his commitment to personal and professional pursuits beyond the confines of traditional royal responsibilities.
His journey, from the first grandchild of Queen Elizabeth II to his role as a husband, father, and professional, reflects the evolving nature of the monarchy in the modern era. As a cousin to the reigning monarch, Peter's connection to King Charles III symbolizes the continuity of a royal lineage deeply woven into the fabric of British history