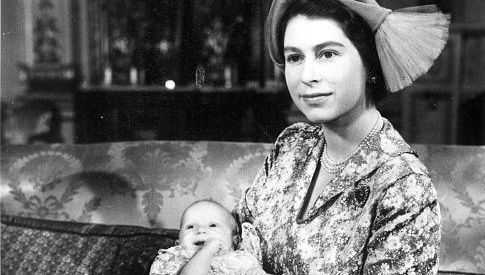 Royal christenings are a chance for the whole Royal Family to come together and celebrate the birth of their newest member. This British Pathé footage of Prince Anne's christening in 1950 is truly incredible.
They often serve up some iconic photos and are always a landmark moment in any year that has a Royal birth.
Princess Anne, the daughter of Queen Elizabeth and Prince Philip, the Duke of Edinburgh, was born on the 15th of August 1950. Her christening took place on the 21st of October of the same year.
At her christening, Princess Anne famously wore the Honiton Lace Robe, which was made in 1841 for Queen Victoria's eldest child and had been passed on through the generations. Queen Elizabeth had worn the robe in 1926 for her own christening.
In this incredible black and white footage from 1950, we can see the whole Royal Family gathering for a photocall following Anne's christening.
A young Prince Charles can be seen messing around the room, while his mother and grandmother try to keep him calm and to sit still for the photo.
While this footage is without sound, it offers a real insight into the life of the Royal Family at the time and is a fascinating watch.
As we know, Princess Anne would go on to become the hardest working Royal in the game, and certainly blazed a trail. She is without question one of the most popular members of the Royal Family and is well-regarded all over the world.
Have a look at the footage below, courtesy of British Pathé: