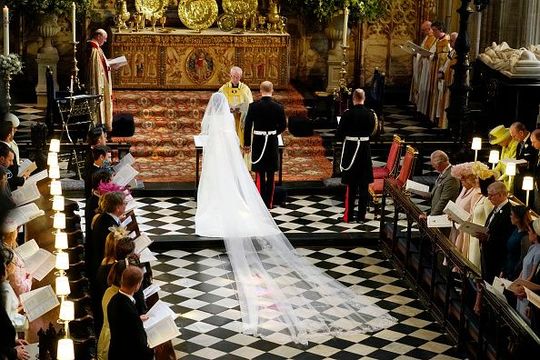 Do you have a favorite Royal Wedding?
Amidst all the doom and gloom, why not throw our memories back to happier times for all, particularly the Royal Family.
In the UK, Royal Weddings are typically one of the biggest events of the year, and are a real chance for the country to come together and celebrate the Royal Family and the country as a whole.
Read more: Chasing the Red Dragon in Wales
Yesterday, the 29th April, marked the anniversary of Prince William and Kate Middleton's wedding. This wedding was without doubt one of the biggest of it's kind, and garnered international attention. The Cambridges pulled out all the stops for the ceremony, which proved to be iconic.
The pair commemorated the date on their Instagram page with this post.
This year, Princess Beatrice was set to marry her fiancee, Edoardo Mapelli Mozzi. Sadly, the ceremony was cancelled due to the ongoing Covid-19 situation in the UK.
No doubt their wedding would have been welcome for the Royal Family, who haven't been receiving the best publicity this year.
Over the years, we've seen some iconic Royal Weddings. 
Read more: The life of Oscar Wilde
Harry and Meghan brought glitz and glamour to their ceremony, with Hollywood celebrities flying in for the party.
Charles and Diana's wedding was dubbed the 'wedding of the century' and would go on to help establish the Royals as true celebrities in their own right.
And of course, Queen Elizabeth and Prince Philip's wedding was an old-school but classic affair. Take a look at some old footage from the day below.
All of this begs the question, which Royal Wedding was your favorite?
Take our poll below, and let us know!