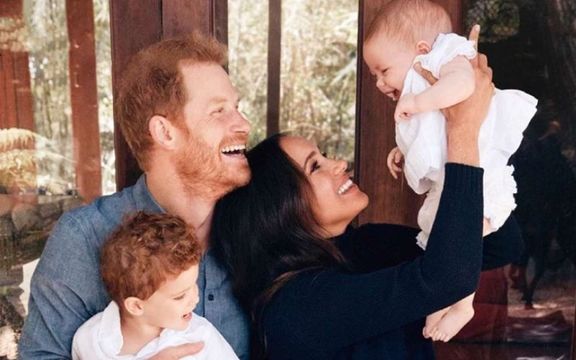 Archie, the son of Harry and Meghan the Duke and Duchess of Sussex, turns 4 years old today.
Archie Harrison Mountbatten-Windsor was born on the 6th of May 2019. His birth was a huge moment for the Royal Family and sparked celebrations all over the world.
The young child has spent most of his life across the pond, splitting his time between Canada and California.
Archie was 7lbs 3oz when he was born and is currently sixth in line to the throne. In 2021 he became a big brother when his sister Princess Lilibet of Sussex was born!
Archie's mother, Meghan Markle, released a children's book called "The Bench" inspired by the bond between her husband Prince Harry and their son Archie.
"The Bench started as a poem I wrote for my husband on Father's Day, the month after Archie was born," Meghan Markle said.
She said: "My hope is that The Bench resonates with every family, no matter the make-up, as much as it does with mine."
Penguin Random House, who published the book in 2021 said, "It gives readers a window into shared and enduring moments between a diverse group of fathers and sons - moments of peace and reflection, trust and belief, discovery and learning, and lasting comfort."
Watch Meghan Markle, The Duchess of Sussex read from her children's book, "The Bench":