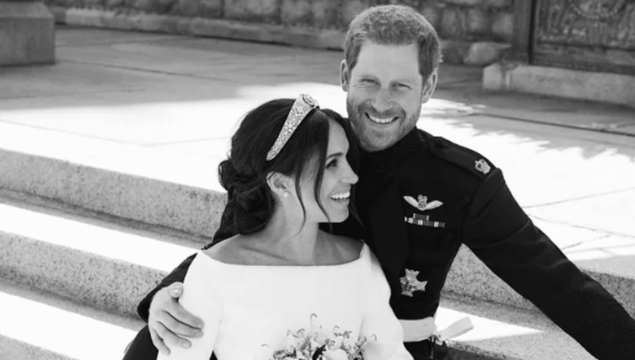 The wedding of Prince Harry and Meghan Markle in 2018 was a highly anticipated event that drew attention from around the world. The ceremony took place on May 19, 2018, at St. George's Chapel in Windsor Castle, with a guest list that included royalty, celebrities, and members of the public.
The wedding was attended by members of the British Royal Family, including Queen Elizabeth II, Prince William, and his wife, Catherine, Duchess of Cambridge. Meghan's mother, Doria Ragland, was also present, as were several celebrities, such as Oprah Winfrey, George Clooney, and Serena Williams.
There were some concerns about how the Queen would react to the wedding, given the fact that Meghan was an American actress and divorcee. However, it was reported that the Queen was pleased with the union and gave her blessing for the wedding to take place.
The Ceremony
The ceremony itself was a mix of tradition and modernity. The couple incorporated their own personal touches into the proceedings, including a gospel choir that performed the song "Stand by Me." The sermon was given by Bishop Michael Curry, the first African-American presiding bishop of the Episcopal Church in the United States. His passionate delivery and references to civil rights and the power of love garnered attention from around the world.
One thing that stood out during the ceremony was the bride's dress. Meghan wore a simple, elegant gown designed by Clare Waight Keller, the artistic director of the fashion house Givenchy. The dress featured a boat neckline and was made of pure white silk.
The Party
After the ceremony, the newlyweds took a carriage ride through the streets of Windsor, waving to the crowds of well-wishers who had gathered to celebrate their union. The reception was held at St. George's Hall in Windsor Castle, where guests were served canapes and champagne.
Later in the evening, Prince Charles, now King Charles III, hosted a private reception for the couple and their closest family and friends at Frogmore House. The celebration included a fireworks display that lit up the night sky over Windsor.
The wedding of Prince Harry and Meghan Markle in 2018 was a joyous event that captivated the world's attention. The couple's modern approach to the ceremony, combined with traditional touches, made for a memorable occasion. The fact that Meghan was an American actress and divorcee was no obstacle to the Queen's approval, and the wedding was celebrated with enthusiasm by millions of people around the world.
You can relive Prince Harry and Meghan Markle's wedding here: