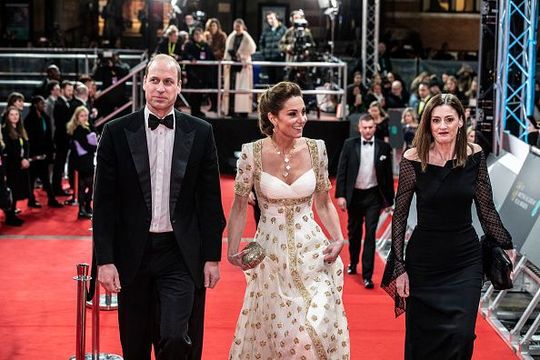 Prince William and the Duchess of Cambridge dazzled onlookers this weekend at the BAFTAS
The BAFTAS are an annual ceremony held at the Royal Albert Hall.
The British Academy of Film and Television Arts was founded in 1947 and serves as a means of promoting the very best in British film and television. 
This year, the lack of diversity across the film industry was certainly a talking point at the awards. Joaquin Phoenix, who was awarded for his fantastic performance in Joker, also used his platform to point out the clear lack of diversity at the award ceremony. He said 'We send a very clear message to people of color that 'you're not welcome here.'
Read more: Our favorite British couples
Prince William took the stage on a night that saw jokes made about 'Megxit' and Prince Andrew. Despite this, he kept his poise and delivered a rousing speech highlighting the issues faced with diversity. He said 'In 2020, and not for the first time in the last few years, we find ourselves talking again about the need to do more to ensure diversity in the sector and in the awards process – that simply cannot be right in this day and age.'
As well as this, Prince William announced that that BAFTA would be launching a 'full and thorough review of the entire awards process'. 
Have a look at William's full speech below 
Read more: 8 Royal nicknames that might surprise you