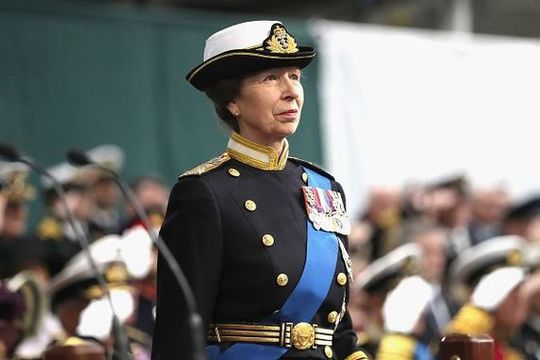 The Olympics are right around the corner 
The Olympics are set to begin this week, on the 23rd of July. This year's games have caused controversy all over the world, particularly in Japan, which will be hosting the games.
Japan is currently locked in a tight battle with the pandemic. The country has struggled to distribute vaccines throughout the nation and has struggled with case numbers in recent months.
There has been huge pushback in Japan towards the event, with many Japanese citizens protesting and showing their opposition to the event being held.
Despite the protests, the Olympics will be going ahead and athletes have been arriving into Japan for the last few weeks. While many athletes have been forced to pull out of the games due to Covid-19, it is still a hugely anticipated event and will draw the eyes of fans all over the world.
The opening ceremony will take place on the 23rd of July and is set to be spectacular.
The Opening Ceremony is close!

Only three days to go until the start of #Tokyo2020. Where will you be watching from?#Olympics #StrongerTogether pic.twitter.com/CK1AoxmKy7

— Olympics (@Olympics) July 20, 2021
As most followers of the Royal Family will know, Princess Anne has a special relationship with the Olympic games. 
In the 1976 Montreal Olympics, the Princess Royal became the first member of the British Royal Family to compete in the games, when she rode in the equestrian three-day event. Anne entered on Queen Elizabeth's horse, Goodwill, and though she did not take home a medal, she fostered a lifelong bond with the international sporting event. Now, Anne is sharing her own well wishes for this year's team.
Princess Anne had this to say to the athletes competing at the games. 
"As your President, I would like to wish you every success for the Tokyo 2020 Olympic Games. Although I am sad not to be there in person, I and the whole nation will be cheering for you and proudly supporting you from home.

I do remember from my own Olympic journey the anticipation and excitement of stepping onto the Olympic stage. But also the single-minded focus on what you need to do. I know that you have all worked incredibly hard for this moment, during the most challenging of times, and I hope you will find the Team GB environment a support and an inspiration for you.

This is your Olympics. It will be different, but not in its importance to you. Savor it, and above all, enjoy it.

Good luck, and I look forward to celebrating your achievements with you in the autumn."
Here is the full clip.
Princess Anne has wished Team GB good luck ahead of #Tokyo2020.

The Princess Royal has a long association with the Games.

Anne became the first member of the Royal Family to compete in the event. pic.twitter.com/QUvWiC9dtE

— The Royal Family Channel (@RoyalFamilyITNP) July 19, 2021