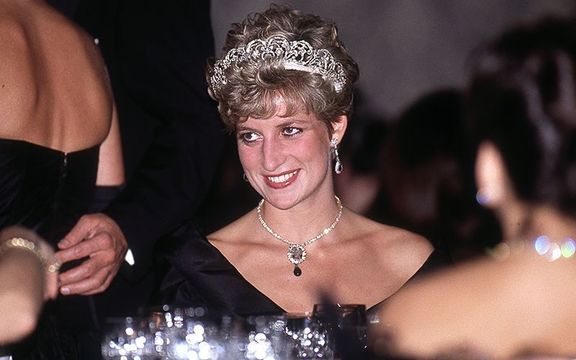 Princess Diana tragically passed away on August 31, in 1997 at the age of 36. During her short life, she changed the British Royal family forever.
What a long way the Royals have come in only 25 years. How much of that can we attribute to Diana's legacy? Did she modernize the monarchy more than we'll ever know?
In September 1997, the British public had a decidedly different mood toward the royal family. At that time, after Princess Diana's death, their collective confusion and subsequent outrage over the royal's inaccessibility during the tragedy and the family's perceived coldness towards Diana - who had been stripped of her HRH title after her divorce from Prince Charles - caused a large segment of the population to question the very existence of the monarchy.
In life, Diana revitalized the British monarchy and in death, she changed it forever. Today, her legacy lives on in everything from Windsor's more accessible approach to the public to William and Harry's charity work to virtually everything Kate does. Nearly twenty years after her death, 'The Diana Effect' is alive and well – and a guiding principle for today's modern British monarchy.
How the Queen learned from Diana
In September of 1997,  the Queen made her extraordinary televised address in which she praised Diana, calling her "exceptional and gifted." Said one royal watcher with close ties to the family who requested anonymity: "In that moment, it was clear the Queen knew just how much impact Diana had on the monarchy. She knew if she wanted to regain the goodwill of her subjects, she had to take a page from Diana's book and connect with people on an emotional level that she hadn't done before."
Both William and Harry learned that lesson very early on. Rather than live a cosseted royal existence, making speeches and cutting ribbons, they've chosen to make a difference in the world as their mother did. Rather than bide his time as second in line to the throne, William served as a search and rescue pilot in RAF for nearly eight years before taking on the royal duties he undertakes today with Catherine at his side. Prince Harry, who served in the British army for ten years and did two tours in Afghanistan, brought his Invictus Games for injured service members to the United States before bringing Meghan Markle, a very modern bride, into the family as his wife. "His commitment to military families is extraordinary," said Dr. Jill Biden. "It's very clear he is passionate about carrying on his mother's legacy of helping a variety of people in need."
William and Harry both have spoken extensively about their mother as their inspiration and role model for their charity work. Only 12 years old when Diana died, Harry has talked about "the gaping hole" in life caused by the loss of their mother; he told People magazine: "All I want to do is make my mother proud." Surely he's done that his work in the military and with the creation of his charity Sentebale, which he created in Diana's honor to help orphans in Africa.
Diana's legacy through her children
Perhaps nowhere is Diana's legacy more keenly felt than in the charity initiative William, Harry and Kate have joined forces to undertake. The trio launched Heads Together, a public awareness campaign partnering with several UK-based charities to de-stigmatize mental health a few years ago. "There is something very moving that Diana's sons would take on the issue of mental health knowing their mother struggled with depression during various part of her life," said one close friend of Diana. "She would be so pleased."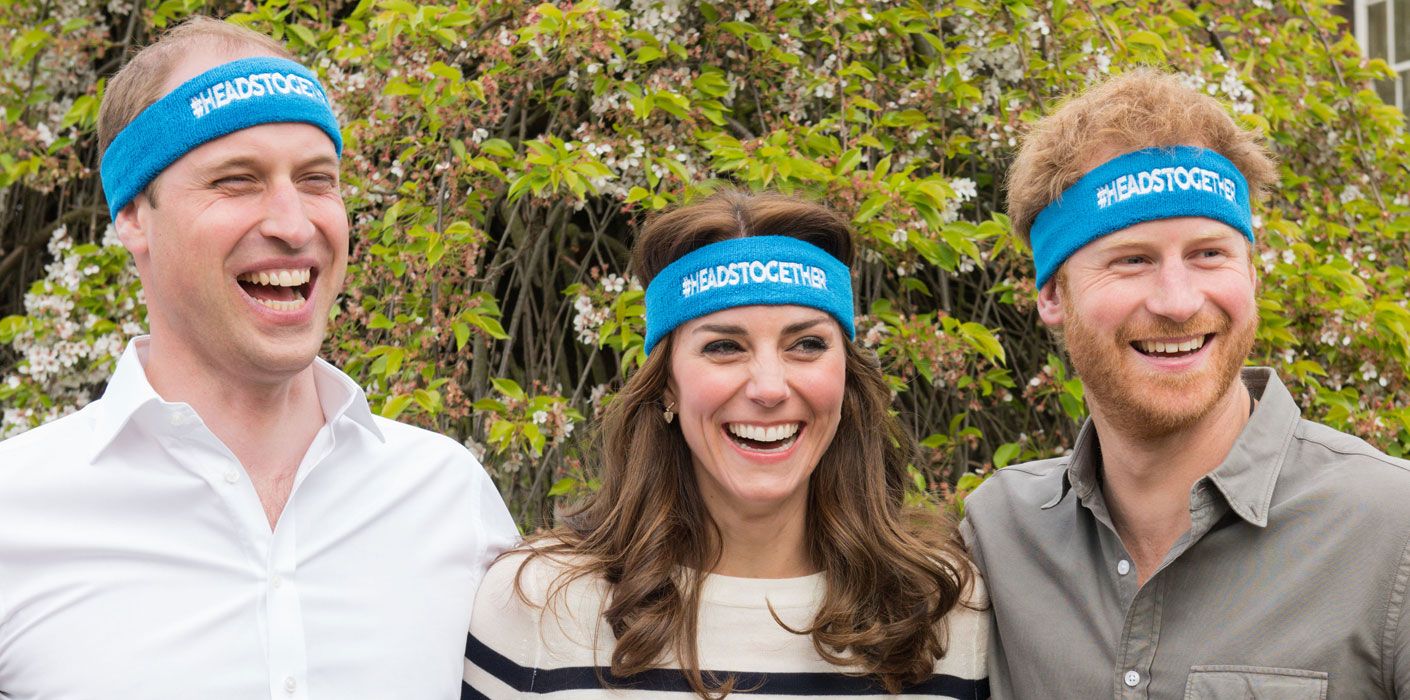 3
Though her sons both carry her mantle nobly, nowhere is the "Diana Effect" more evident than in Kate's role as this generation's media star, with some very important differences. While Diana was left to her own devices to navigate her worldwide fame while dealing with a jealous and unfaithful husband, Kate has the royal family in her corner. She's received plenty of coaching on every aspect of public life, including watching videos of Diana and has the full support of her husband. "William and Kate are very much a team," said designer India Hicks. "They have handled everything together brilliantly."
"Diana took her role and handled it with style and grace under enormous difficulty," said Donna Karan. "She was a mentor to women around the world." It would seem all these years later, she still is, specifically to her daughter-in-law.
Kate and William decided to raise Prince George, Prince Charlotte and Prince Louis away from London in the family's country home in Norfolk, Anmer Hall, a choice that echoes Diana's desire to give "her boys" a "normal life." Like William did for a time, George attends a preschool with local children. A family friend believes when the time comes, Charlotte will join her big brother at Westacre Montessori School. "Kate had a very normal upbringing and, with William's support, their children will too. Diana would be in complete agreement on the way Kate and William want to raise their children."
What Kate has learned from Diana
Of course, the moment Kate slipped on Diana's sapphire engagement ring she became a fashion icon in the same mold as her late mother-in-law. "Diana used clothes to communicate with the world," said Elizabeth Emmanuel, who with her husband David, designed Diana's wedding dress. "Whenever she traveled anywhere she was very careful to select clothes that paid homage to the country but she also had a sense of humor and fun about herself. She'd wear a custom-made gown with earrings from the high street."
Like Diana, Kate, who also has a penchant for affordable fashion, has certainly perfected the art of diplomatic dressing wearing stunning gowns and beautifully cut suits and coats in colors and patterns that subtly knowledge the occasion. "She is a very smart young woman who understands what works on her," said Diane von Furstenberg. "She has the eyes of the world on her and she carries it all with great poise."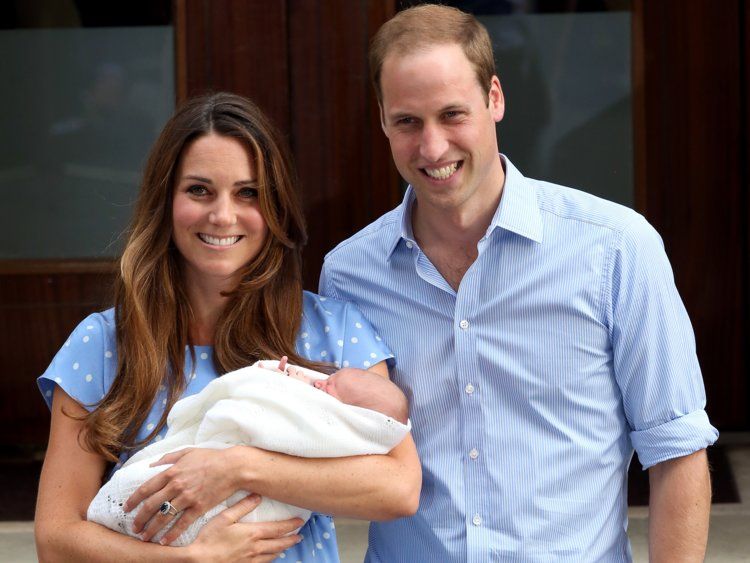 3
Occasionally, Kate evokes memories of her late mother-in-law with her fashion choices at pivotal moments. Kate's Jenny Packham polka dot dress that she wore to introduce Prince George to the press was a touching tribute to Diana, who wore a similar style by Catherine Walker when William was born. When she does opt to wear a tiara, which is rare, she favors the Cambridge Lover's Knot Tiara, the same Diana wore many times.
"Kate is aware of people's tendency to compare her to Diana," said a Middleton family friend.
"She never wants people to think she is in any way trying to compete with her memory. Kate realizes what a great role model Diana was in so many areas." This is why it's particularly poignant that Diana and Kate never got to meet.
"They would have gotten on very well," said a royal insider. "It is sad Diana is not here to see that her dreams for William are coming true and that he married for love."
 A few months before her death, during her trip to New York for the Christie's auction where she sold off most of the gowns worn during her marriage to Prince Charles, she told Tina Brown and Anna Wintour, "All my hopes are on William now" when speaking about the future of the monarchy.
When she died, Diana, Princess of Wales, was on the cusp of a new chapter of her life as an ambassador for Britain - a role she had discussed with then-Prime Minister Tony Blair. Undoubtedly, she would have helped shape the country's image in bold new ways. Sadly, we'll never know the steps she would have taken, but thanks to the legacy of love and compassion Diana left her sons, the monarchy is still poised to survive–and thrive–well into the next generation.
* Originally published in 2018, updated in 2022.