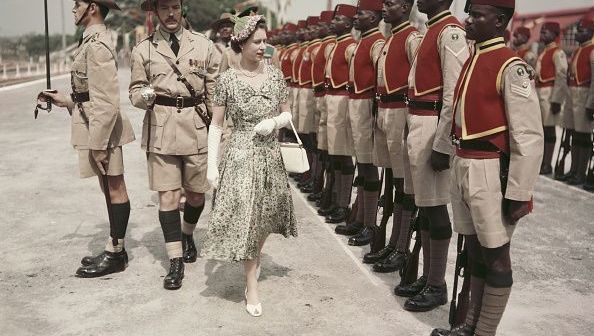 The year was 1961, and Queen Elizabeth was establishing a reputation for herself as a real jetsetter
In 1961, Queen Elizabeth visited several countries around the world, but perhaps what was most notable was her very first trip to Ghana, a country in West Africa.
The Queen was met by the President Kwame Nkrumah in Accra, the nation's capital.
Read more: Famous British film locations
Huge crowds gathered to greet Queen Elizabeth as she met with dignitaries and several government ministers.
Have a look at the footage below, courtesy of British Pathe