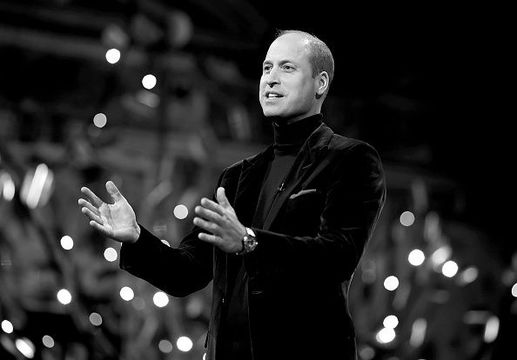 The COP26 Summit is due to be held in Glasgow this year on the 31st of October to the  12th of November
The COP26 Summit will see world leaders gather in the Scottish city of Glasgow to discuss the current environmental crisis and attempt to take action in what is fast becoming one of the most pressing issues of our time.
Hosted by the UN, this is possibly the most crucial event of its kind in recent years, and the eyes of the world will be on Glasgow during the meetings.
While the Royals have tended to steer clear of strong and emphatic public statements, there has been a clear change of direction when it comes to issues relating to the environment. The Royal Family has been clear in their support for issues relating to climate change. The Duke and Duchess of Cambridge as well as the Duke and Duchess of Wales will all be attending the COP26 Summit and are expected to make speeches over the course of the event.
Climate change unites three generations of the British royal family ahead of COP26. https://t.co/SQiFeSMQ2x

— NBC News (@NBCNews) October 28, 2021
While Queen Elizabeth was scheduled in to attend the COP26 Summit, unfortunately, she will no longer be able to attend due to her ongoing health issues.
Following her recent stint in hospital, the Queen was advised to stay home and rest. Queen Elizabeth will instead be recording a video message that will be shown at the Summit.
The conference has been billed as a last chance for world leaders to get climate change under control. Otherwise, experts warn that temperatures will continue to rise far above the 1.5 degree Celsius (2.7 degrees Fahrenheit) target previously set out in the Paris climate agreement, resulting in further climate catastrophes, from fires and floods to the destruction of species.
Both Joe Biden and former President Barack Obama will be in attendance, while several prominent figures in British politics will be at the Summit.
Prince William in particular has been the most vocal Royal when it comes to climate change. His Earthshot Prize was created to award the best minds working for a better climate future, and he has been critical of high-profile billionaires, claiming they need to do more for the climate.
Queen Elizabeth II won't attend a reception at next week's COP26 summit, days after an overnight stay in the hospitalhttps://t.co/oGnARO2Ql6

— CNN Breaking News (@cnnbrk) October 26, 2021