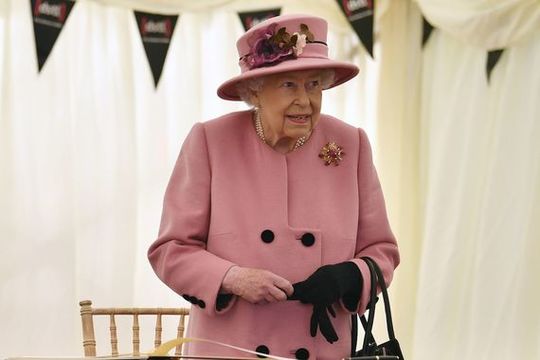 Queen Elizabeth won't be returning to Buckingham Palace anytime soon
The death of Prince Philip last month was a monumental event for the Royal Family and sparked weeks of national mourning.
Tributes poured in for the late Prince of Edinburgh and his funeral service was one of the most-watched television events of the year.
Queen Elizabeth has understandably been maintaining a low profile and mourning the death of her husband. Reports from Buckingham Palace have hinted at the fact that Queen Elizabeth will be slowly withdrawing from much of her Royal duties and spreading the workload around the family.
Now, reports have emerged out of London that detail the fact that Queen Elizabeth will most likely not be returning to Buckingham Palace without Prince Philip.
While the Queen will continue to use Buckingham Palace as an office where she can carry out official Royal work, she won't be living in the Palace any longer.
The pandemic has caused many people around the world to take stock of their surroundings, and the possibility of remote work has come to the fore. The Royal Family are no different. Queen Elizabeth will now reportedly be living in her beloved Windsor Castle. The coffin of Prince Philip was transported to the grounds of Windsor Castle following his death. 
In years gone by, Queen Elizabeth has often opted to spend her birthdays in Windsor Castle, and she is known to love the property, so this development comes as no surprise.
Despite Queen Elizabeth's plan on scaling back her Royal duties, this week it is business as usual with the Queen taking the time to have a Zoom chat with the Royal Lifesaving Society. The Queen shared memories of her own lifesaving qualification while chatting with the group on Zoom. Take a look below.
📸: Queen Elizabeth II shares memories of achieving her own lifesaving qualification as a young girl during a video call with the Royal Life Saving Society. https://t.co/qh8GQbnxov pic.twitter.com/rVcq1Mv2bN

— ABC News (@ABC) May 10, 2021