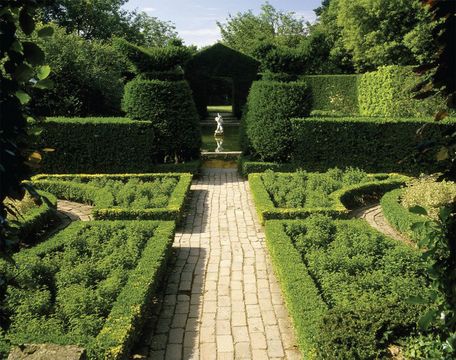 From kitchen gardens and cottage borders to the sweeping vistas of landscaped parkland and arboretums, Britain's passion for gardening exists nowhere else on earth.
Hundreds of gardens open to the public are lovingly tended by the National Trust, private owners, foundations and historic landed estates. Many more are open on a limited basis for charity under the National Garden Scheme. To attempt to pick a "top" 10 would be futile, but here is a stunning cross-section of favorite gardens in the south of England featured for their color, symmetry and care.
Hicote Manor Gardens, Chipping Camden
The famed Arts-and-Crafts garden in the north Cotswolds is one of Britain's very best. Created by American horticulturalist Lawrence Johnston in 1905, the exotic rooms of rare plantings, flowering borders, topiary and decorative shrubs surround a 17th-century manor house.
Sourhead, Mere
Long called "the flagship of the National Trust," Stourhead is recognized as the consummate example of 18th-century landscape gardens, where "every prospect pleases" in a perambulation through the man-made "natural" landscape. Stourhead pleases at any time of the year.
Royal Horticultural Society Gardens, Wisley
The flagship gardens of the Royal Horticultural Society, just moments from the A3 and M25, offers plantings of every description, from magnificent herbaceous borders to trial fields of vegetables, water gardens and arboretum. It also holds a number of National Plant Collections, including crocuses, heather and even gooseberries.
Great Dixter, Northiam
The great Arts-and-Crafts style garden of famed gardening personality Christopher Lloyd is regarded as a masterly example of plantsmanship. In addition to its profuse herbaceous borders, the grounds include a renowned topiary garden, wildflower meadow and orchard.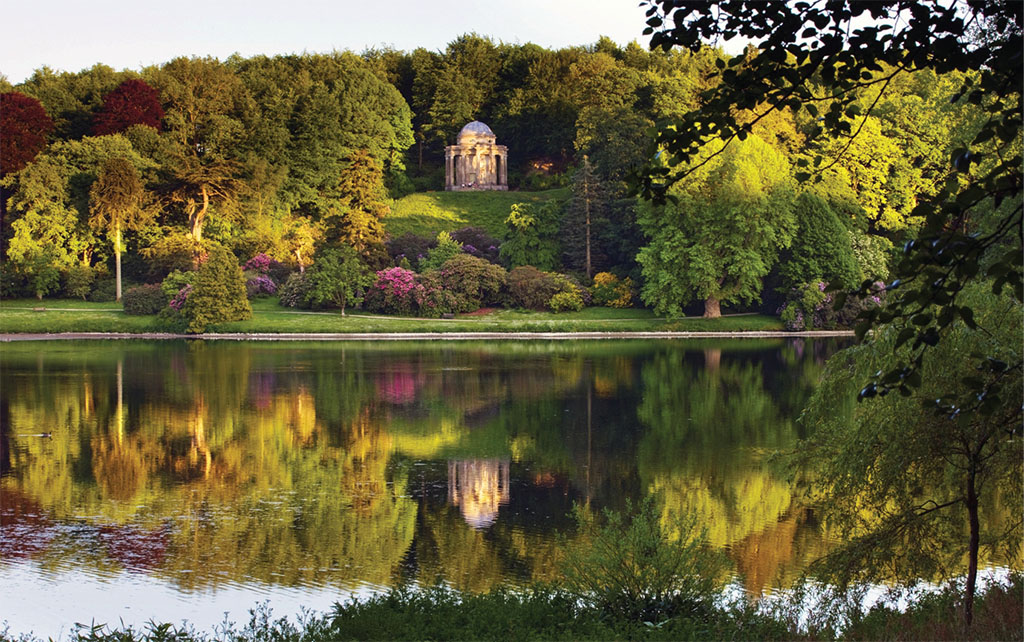 3
Trelissick Garden, Truro
On its own peninsula above the River Fal, Trelissick Garden basks in the warm subtropical Cornish air, housing exotic shrubs, palms and flowers that could not grow elsewhere in Britain. Azaleas, camellias, hydrangeas, flowering cherries and ginkgo abound. Visit this one by ferry!
Sowe Landscape Gardens, Buckingham
The Grand Avenue leads more than a mile to a 60-foot-high Corinthian Arch opening into the largest, most elaborate 18th-century landscape garden in Europe. Covering more than 400 acres, the gardens incorporate more than 40 monuments and temples. It's an amazing visit, but not for the faint of feet.
RHS Rosemoor Great Torrington
This acclaimed 65-acre Devonshire garden was gifted to the Royal Horticultural Society in 1988 by Lady Anne Palmer. Among its many highlights is an early summer rose garden featuring more than 2,000 roses. Herb, fruit and vegetable gardens and a vast plant center are featured as well.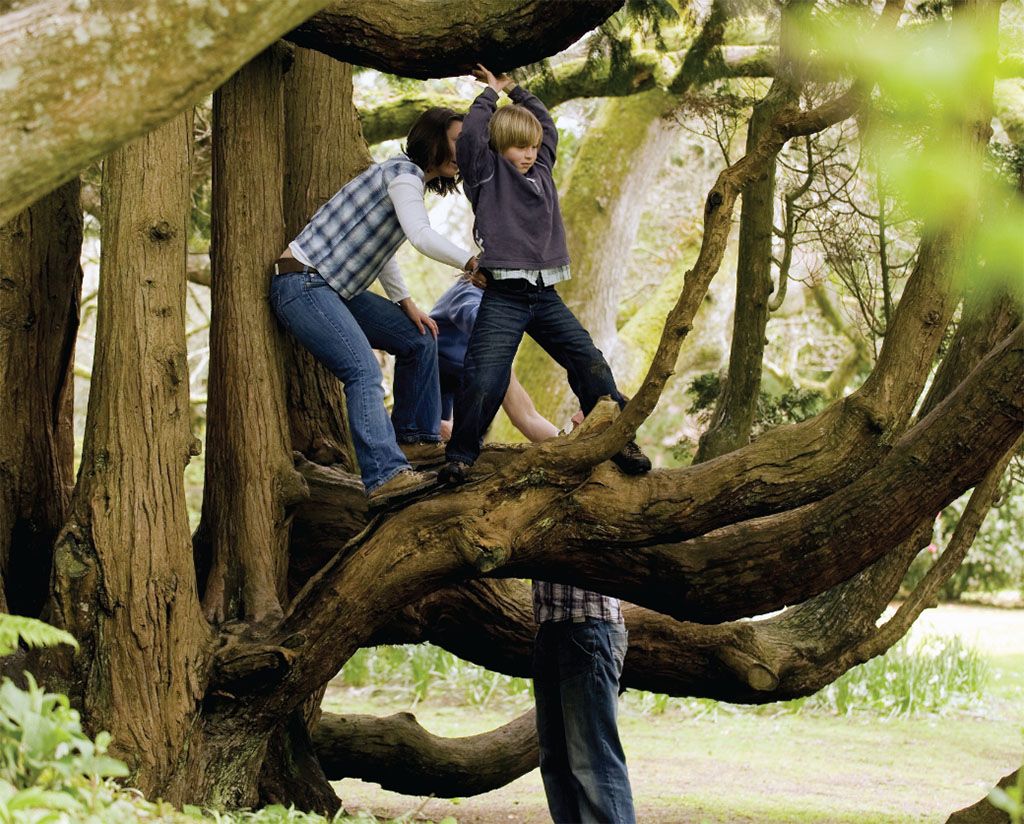 3
Exbury Gardens, Beaulieu
Considered the finest woodland gardens in Britain, Exbury is famed for the Rothschild collection of azaleas, rhododendron and camellias, blazing across 200 acres of rare trees and shrubs. Don't miss the iris garden, either, or the riverside walk along the River Beaulieu. Most colorful in spring.
Sissinghurst Castle Garden, Sissinghurst
Writers Vita Sackville-West and Harold Nicholson acquired Sissinghurst in ruins in the 1930s. Nicholson designed the gardens, and Sackville-West planted them to profusion. Designed as a series of "rooms" enclosed by hedges and brick walls, each with its own theme or color, it remains among England's most popular garden visits.
Sheffield Park Garden, Uckfield
Four lakes form the centerpiece of this 120-acre landscape garden, mirroring the colors of the seasons—from the bulb flowers of early spring, through the rhododendron and National Collection of Ghent azaleas, to the ornamental trees planted specifically for their autumn color.