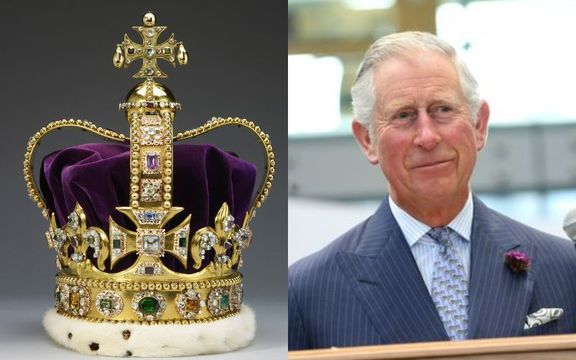 St Edward's Crown, the historic centrepiece of the Crown Jewels, has been removed from the Tower of London to allow for modification work to begin ahead of King Charles' Coronation on Saturday 6th May 2023.
As per tradition, The King will be crowned with St Edward's Crown during the Coronation Service at Westminster Abbey. His Majesty will also wear the Imperial State Crown during the Service.
St Edward's Crown is the crown historically used at the moment of Coronation and worn by Her Majesty Queen Elizabeth at her Coronation in 1953. It was made for Charles II in 1661, as a replacement for the medieval crown which had been melted down in 1649. The original was thought to date back to the eleventh-century royal saint, Edward the Confessor – the last Anglo-Saxon king of England.
The crown was commissioned from the Royal Goldsmith, Robert Vyner, in 1661. Although it is not an exact replica of the medieval design, it follows the original in having four crosses-pattée and four fleurs-de-lis, and two arches. The crown is notably heavy, reportedly weighing a whopping five pounds. The crown is made up of gold, ermine, velvet, and several different gemstones that give the crown its iconic look. It also features a velvet cap with an ermine band.
In 1953, Over 8,000 guests from 129 nations travelled to Westminster Abbey for Queen Elizabeth's coronation. In 2023, the number of guests at King Charles's coronation will be limited to 2,000, due to health and safety restrictions.
He will be crowned alongside his Queen Consort, Camilla.
It's expected that King Charles's coronation will be a smaller, more modern version of the event. It's also believed that the ceremony will be representative of different faiths and community groups to reflect the ethnic diversity of modern Britain.
It will also include the traditional aspects of the coronation including the anointing with consecrated oil, the delivery of the orb and the enthroning itself.