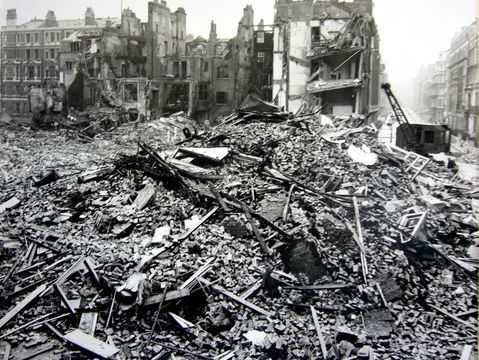 This British Pathe footage is amazing
British Pathe is undoubtedly the leader of the industry when it comes to archived footage. The organization sources and shares thousands upon thousands of hours of footage, oftentimes rare.
British Pathe's newsreel archives stretch back into previous centuries and have given viewers incredible access to some of the most important events in history.
In this amazing clip compiled by British Pathe, we see several famous events that occurred around the world in the month of May throughout history.
In the video, a clip can be seen from 1891 that shows the opening of Carnegie Hall in New York City. 
We can also see footage from the 5th of May 1961 that shows the first American to ever reach space, the then-27-year-old Alan Shepard. Shepard can be seen meeting with the then-President John F. Kennedy.
In a clip that is more relevant to British affairs, there is footage from 1941 that shows a German U-Boat that was captured by the Royal Navy in 1941.
In what is the most impressive clip in the video, we can see footage from the 11th of May 1941 which shows the day the Blitz ended in the United Kingdom.
Men can be seen carrying bodies out of the wreckage, as London is left in ruins following the German attack.
The Blitz of London was one of the most damaging attacks on the United Kingdom throughout the Second World War and caused untold damage and destruction.
Footage can be seen from the 1969 FA Cup Final, contested by Leicester City and Manchester City.
A young Princess Anne can be seen enjoying the game, which was held on the 15th of May at Wembley Stadium, in London. Manchester City would go on to win the game 1-0.
Have a look at the footage below, courtesy of British Pathe.